How To Remove Nvidia Control Panel From Desktop Right Click Context Menu
Note: This post is for those who have Nvidia graphic card installed on their computer.
The "NVIDIA Control Panel" can be directly accessed from Start menu or Start Search menu in Windows Vista, generally its not used much often and doesn't;t require a separate item in the desktop context menu. If it annoys you then you probably didn't realize that it's easy to remove. For those who doesn't know what we're talking about, see the screenshot after the jump, here's the menu item we're looking to remove.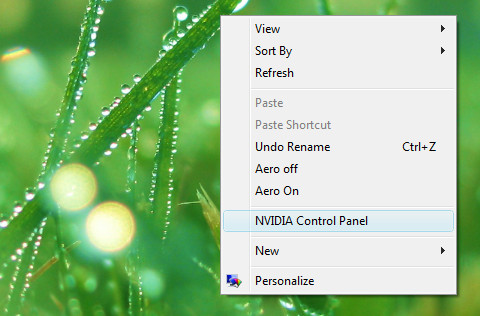 Remove It From Nvidia Control Panel
Just open up the NVIDIA Control Panel from the Start menu or by right clicking on the Desktop.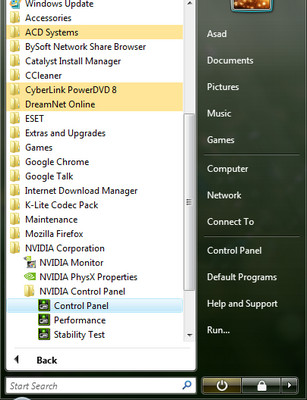 Uncheck Add Desktop Context Menu option From The View field.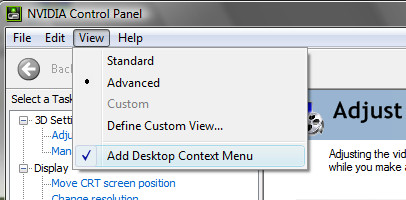 This will remove the Nvidia Control Panel Option from the desktop right click context menu.
Remove It By Registry
This menu item can also be removed by tweaking registry, to change it, open the registry by typing regedit in the Start Search in the Start menu.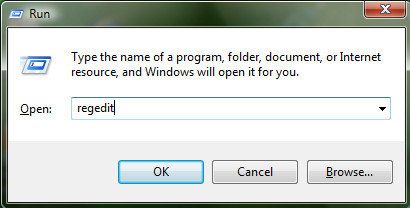 Navigate to the following registry key.
HKEY_CLASSES_ROOT\Directory\Background\shellex\ContextMenuHandlers\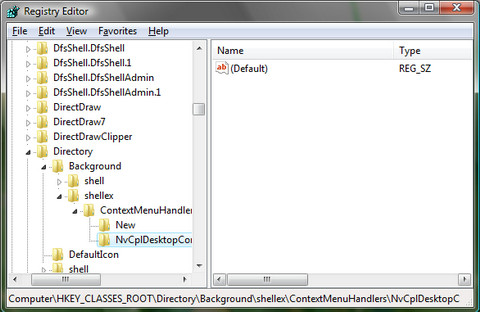 Find the NvCplDesktopContext key on the left hand side, Once you've done that, delete that key.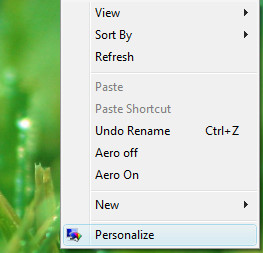 Always make sure that whenever applying registry changes, first backup the registry by exporting it to the desired location.