How To Split A Webcam Between Multiple Applications Easily
You cannot use your webcam with more than one application at a time and there is no such option in Windows to make it possible. If you want to collaborate between multiple people who are in multiple IMs, then you will need to split your webcam. SplitCam is a free virtual video clone tool that connects multiple applications to a single video capture source. At maximum you can connect 64 clients to a single video source. In other words, it splits the video stream coming from the video source and tunnels it to numerous other client applications such as ICQ, Yahoo Messenger, MSN Messenger, Skype Video, Camfrog, AOL AIM, Pal Talk, etc.
Just install and run this tool, click Video, and select your webcam from the list of available devices  as shown in the screenshot below.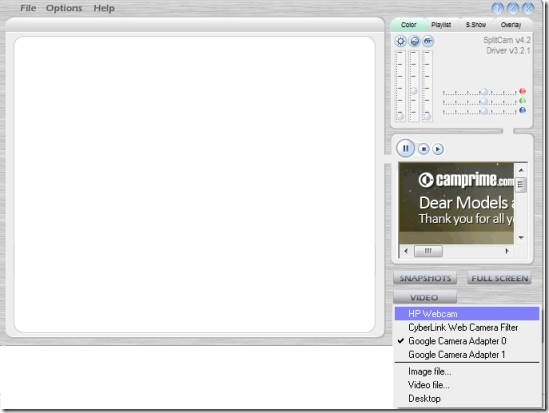 You will now see your webcam working, you can also take the snapshot if you want.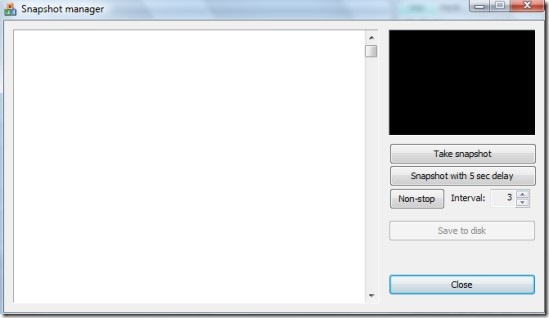 To split your webcam and use it in multiple applications or Instant Messenger clients at the same time, just connect them to Split Cam virtual capture device and you are done. In this way it will look like 64 independent video sources have been plugged in your computer.
Features include:
Choose almost any video source as a primary video capture device.
Digital zoom.
Digital pan 180°.
Select a desirable frame rate from 5 to 30 fps. Usually you use 15 fps for    videoconferencing.
Set up base video options directly from the main SplitCam window.
Bring up a manufacture provided options for fine tuning the physical video source.
Use any resolutions in client applications: 160×120, 320×240, 640×480, etc.
Every application can have its own video resolution.
You can disable unused video resolutions to lower the processor load.
Auto-update will ensure that you always have the latest version of the software.
Capturing photo images and providing them as a video source to client applications.
Basic photo editing of photo images before sending them to client applications.
Enjoy!