How To Watch 360° Videos And Photos In VLC Player
360°  videos have not yet become mainstream but 360° photos are slowly becoming popular. It takes only a reasonably good phone to capture a 360° photo. Viewing a 360° photo or video for that matter isn't as simple. You can view the photos and videos easily on your mobile device or on YouTube but media players have not yet caught up with this new video format. VLC however is ahead of the pack. The VLC 360° technical preview is now available and it lets you view both 360° videos and photos.
360° Videos
You must have a 360° video to play before you try out the feature with this VLC build. The build page has a sample video you can download for the first test drive if you don't have a video to try it with.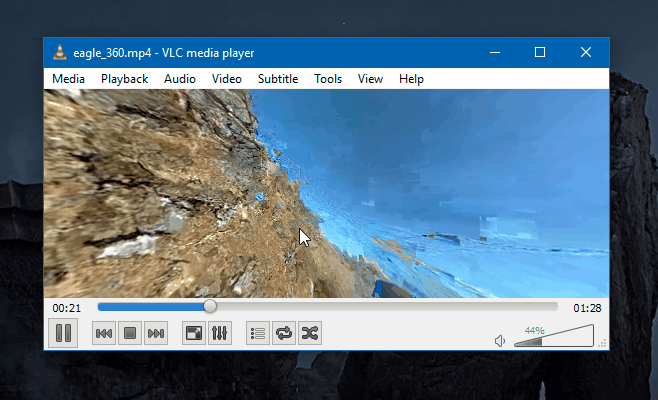 Simply open the video in the VLC 360° Technical Preview and you will be able to pan around by clicking and dragging your mouse over the video.
360° Photos
The technical preview also lets you view and pan around a 360° photo. To view the photo, hit Ctrl+O. In the 'Open File' box, select 'All Files' from the file type drop-down. Select your 360° photo. If you don't have one, VLC has a sample photo that you can download to try the feature out.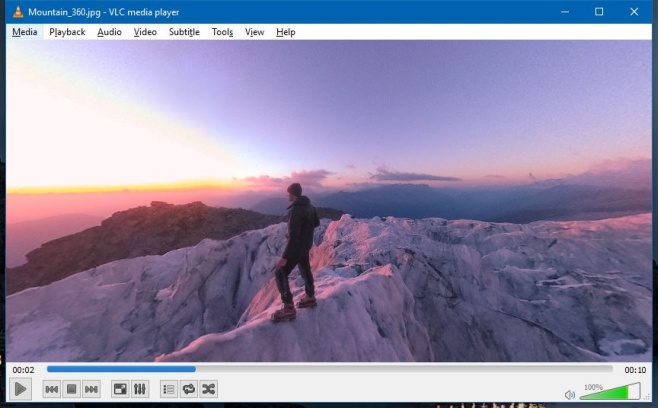 The photo will start to play. Click the pause button and then click and drag your mouse over the photo to pan around. If you do not hit the pause button, the photo will remain on your screen for a few seconds and then disappear. This is the media playing functionality of VLC interfering. Just pause the photo and pan around for as long as you like.
Download VLC 360 Technical Preview