Install And Configure Windows 7 Codec Pack
If you are using Windows 7, one of the first thing you should do is install a good codec pack. Media Players such as VLC Media Player, MPlayer, etc can play almost any type of video files, but when it comes to Windows Media Player or Windows Media Center, then not all file types are supported. To solve this problem, there is a codec pack for Windows 7 that will allow both Windows Media Player and Media Center to play almost all video formats. Windows 7 Codecs is free package that requires a simple installation and nothing else. It comes with a slew of codec configurations, letting you customize the audio and video settings according to requirements. Moreover, you can choose to set your output device like speaker configuration to get the optimized sound quality. Below are the step-by-step procedures to install Windows 7 Codec package in both Windows 7.
Note: Before you install this codec package in Windows 7, please make sure all other codec packages have been uninstalled.
On the main installation screen, click Next.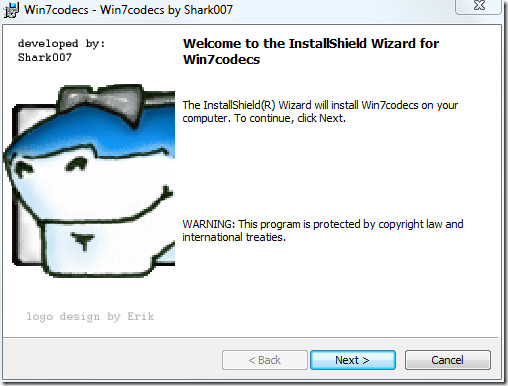 Make sure you have read the important part of the license agreement that is written in RED. Select I accept the terms in the license agreement and click Next.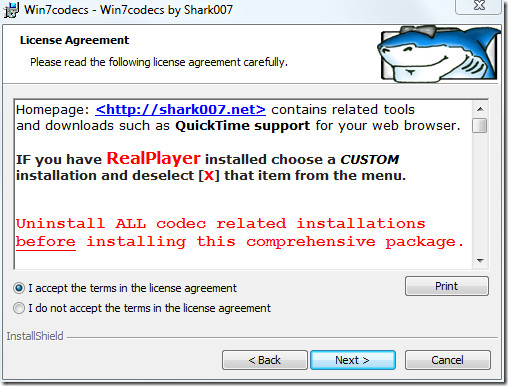 In the next step you can either select Complete or select Custom. If you are a first time user and don't know anything about codecs, select Complete, otherwise select Custom and click Next.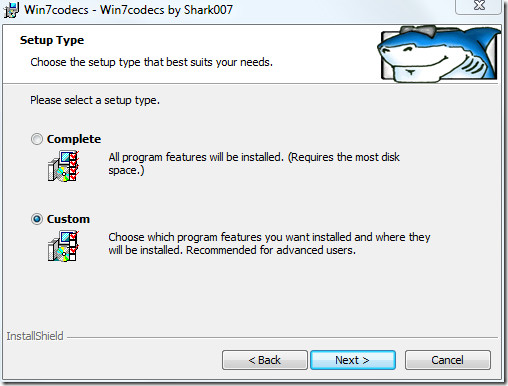 Now select the codec package that you want to install manually and the installation directory and click Next.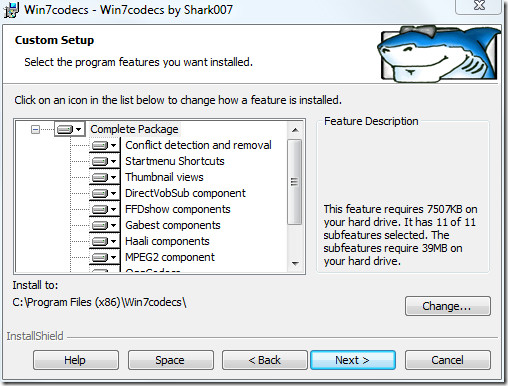 In the last step, click Install and once the installation is complete, click Finish.
Now go All Programs > Win7 Codecs and select Settings Applications. From here you can configure all audio, video and misc settings.
From the audio tab you can choose the speaker configuration and other settings.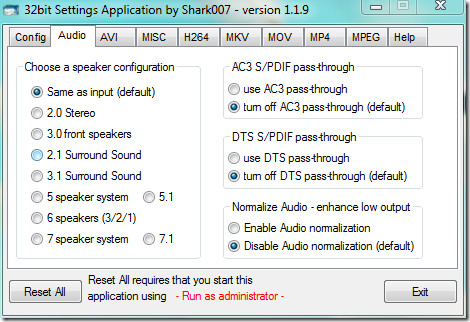 From other AVI video format tab, you can select to choose between Microsoft's default splitter, Gabest's splitter, or Haali's splitter.
There are various other options that can be freely customized. In the below screenshot you will find a HD video running on Windows Media Player.
Download Windows 7 Codecs Pack
Overall, this codec pack is quite useful if you use Windows Media Player and Media Center frequently in Windows 7 to watch videos. Enjoy!