Remove All Junk Files From Your Windows And Linux System
When I wrote about two tools that will remove all temp files from Windows, reader Vadim pointed out another great tool. BleachBit is a file and privacy cleaner that was originally developed for Linux only, but is now available for Windows too. What it does is fairly simple, the main objective is to remove all Cache, Cookies, Chat & System Logs, History, and Temp Files from commonly used software and services.
The full list of commonly used programs include: Adobe Reader, Chrome, Firefox, Flash, GIMP, Google Earth, Hippo OpenSim Viewer, Internet Explorer, Java, OpenOffice.org, Opera, Real Player, Safari, Second Life Viewer, Skype, System, Vim, Vuze, and XChat.
Using it is fairly simple, just activate the programs by checking the checkbox. Once done, you can click Preview to preview it before removing any junk data. Clicking Delete will delete all selected junk files.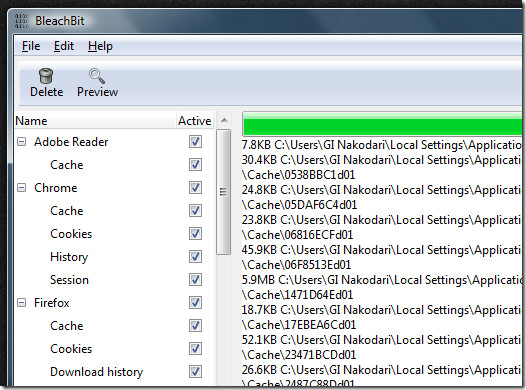 There is also an option to shred the files which can accessed by going to File menu.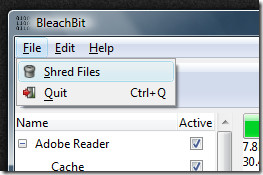 Overall, it is a great tool only if you use any of the above mentioned programs that it supports by default. And yes, it supports all popular web browsers. 😉
Download BleachBit (Thanks Vadim!)

For more, also check out freeing up Windows drive and remove all traces of computer and internet activity. Enjoy!