2 Free Tools To Delete Windows Temp Files Quickly
Removing all temporary files from Windows is not an easy task, even through you can remove files from some folders manually, still it is not enough. Windows hides the temporary files in all sort of locations, removing these temporary files manually can be quite a challenge. This is why today I present two simple tools that will clean all your temporary files without any fuss.
Temp File Cleaner
Temp File Cleaner is a multi-platform java application that can remove all temporary files quickly. It is a powerful tool that comes with various advanced settings. Select any drive and click Clean to delete all temporary files.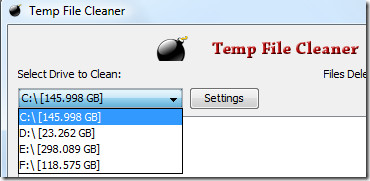 Before you delete all temporary files, click Settings and choose the type of temp files that you would like to excuse. There are various advanced options such as, delete system restore data, excessive search of sub-directories, delete windows prefetch, and brute force deletion.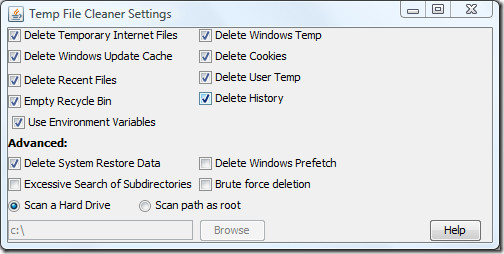 You can also choose to either scan a hard drive or scan a path as root. It is compatible with all versions of Windows, including the latest Windows 7.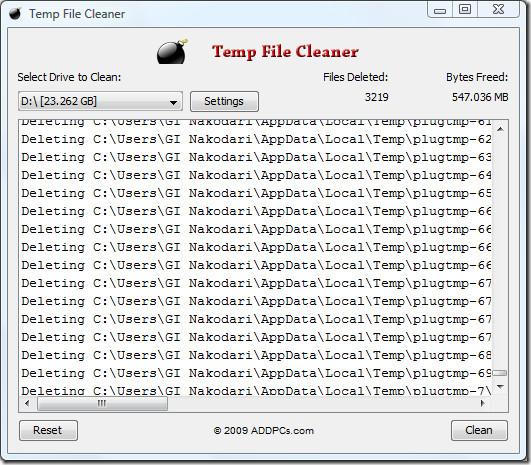 Temp Cleaner
Temp Cleaner sounds much like Temp File Cleaner but is not the same. It is developed by Mulder, the man behind MakeInstantPlayer. This tool works a bit differently, it shows you a preview of all temp files before you can delete them. Unlike Temp File Cleaner, it can only delete the temp files from within temporary folder only which is located in the drive where Windows is installed.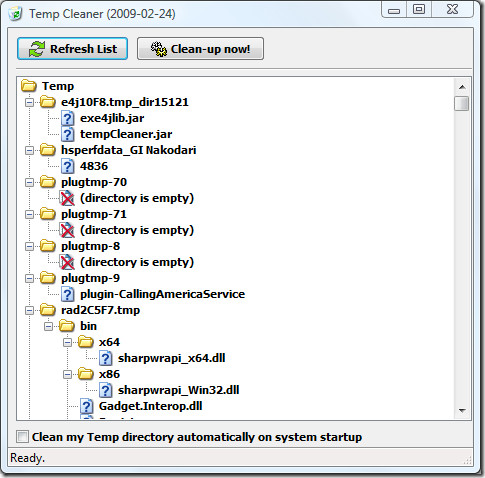 There is also an option to clean the temp directory automatically during system startup.
Conclusion
Both tools are portable and have their own benefits. If you are looking for a simple tool to clean temp files from Windows default temp folder only, then Temp Cleaner does the job. But if you want some advanced features and want to remove all temp files, including files left by internet, recycle bin, history, cache, cookies, and much more, then Temp File Cleaner is a clear winner. So which one is more suitable for you? This is a question you should be asking yourself. Enjoy!