How To Install Maps On Minecraft UWP Windows 10 App
You can create as many new worlds as you want in Minecraft. Each world has its own map which, if you create the in-game map, you can see for yourself. Minecraft users like to modify just about anything they can. They create skins and texture packs, and maps. Custom maps on Minecraft are basically worlds that users have created complete with structures and what not. For example, you can find a map that comes with a castle. Here's how you can install maps on Minecraft UWP.
SPOILER ALERT: Scroll down and watch the video tutorial at the end of this article.
There are two versions of Minecraft; the Java based desktop version, and the Microsoft Store UWP app version. The maps for the Java version are not compatible with the UWP version and most maps that you can download online are built for the Java version. Before you download a map, make sure that it's compatible with the UWP app.
Maps On Minecraft UWP
Find a compatible map for the Minecraft UWP app. A java version map will not fully load.
Download the map. It will download as a ZIP file. Extract it. In File Explorer, go to the following location. Replace 'Your user name' with the name of your user folder.
C:\Users\Your User Name\AppData\Local\Packages\Microsoft.MinecraftUWP_8wekyb3d8bbwe\LocalState\games\com.mojang\minecraftWorlds
Here, paste the extracted map folder.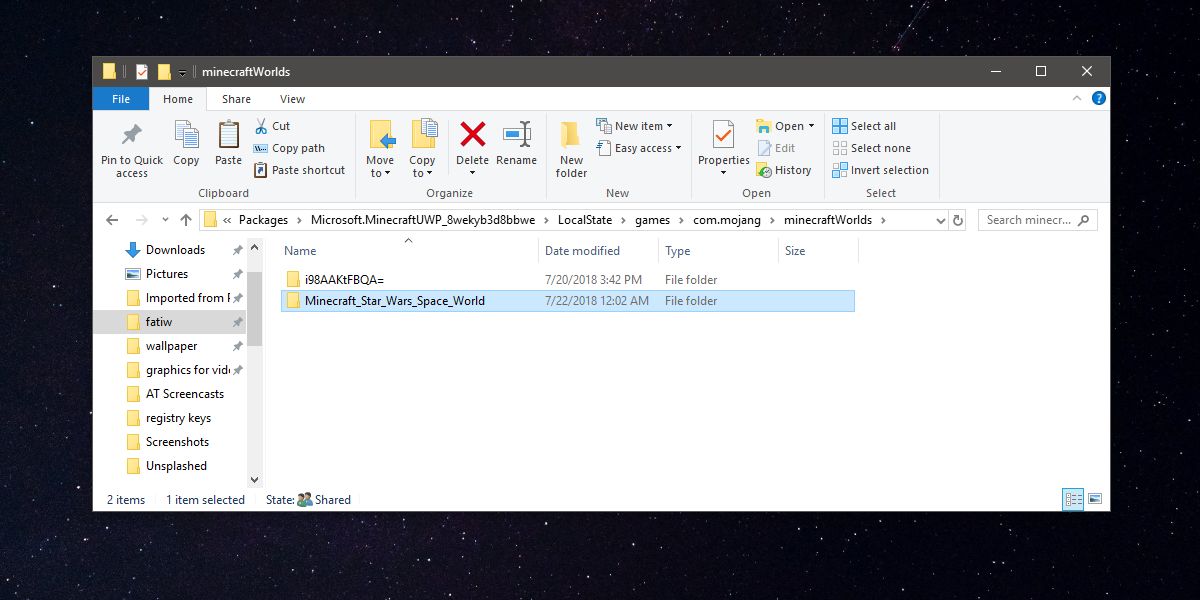 Open Minecraft and click the Play button. In addition to the worlds that you've created in the game yourself, you will see the one you just pasted. The name may not appear correctly but that's nothing to worry about. Select the world to play in it.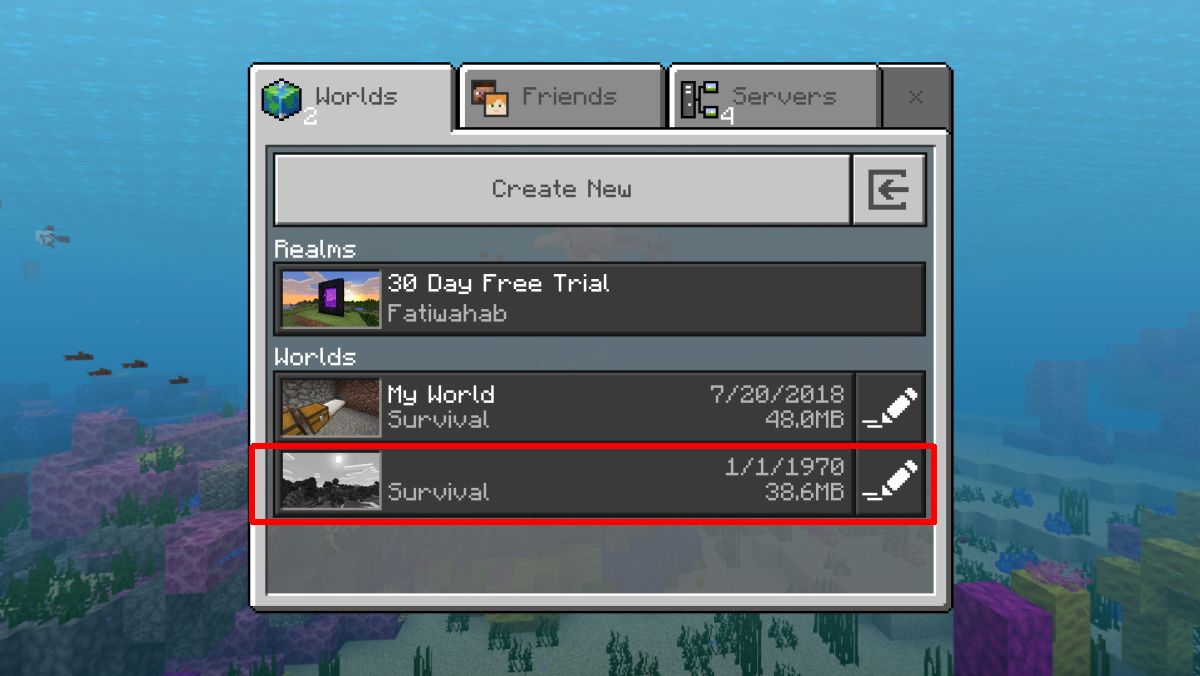 On first run, it may take some time for the map to fully load however, if after a few minutes all the blocks around you haven't loaded, it is highly likely that your map isn't compatible with the UWP app.
The only way to find a compatible map is by searching, and trial and error. Map creators, and just about everyone else who creates customization files for Minecraft, heavily favor the Java version so you're going to be starved for choice.
There is, as yet, no tool that can convert a Java world to a UWP app world. This is one of the biggest reasons why so many people continue to use the Java version even though Java is resource hungry. Players have invested considerable time on their custom worlds, and starting from scratch is hardly appealing. There are some tools in development that aim to fill this gap but they're third-party tools and there is no ETA on when they will be available.