Intel Processor Diagnostic Tool Verifies Your Processor Functions And Performs Stress Test
Intel Processor Diagnostic Tool is a diagnostic utility from Intel Corp which has been designed to verify functionality of Intel microprocessor. It supports a wide range of Intel microprocessors ranging from Intel Atom, Celeron, i3,i5,i7, Core 2 Solo/Duo/Quad, Pentium 4 to Pentium Extreme, and other versions of processors launched under Pentium brand. The application is highly configurable, since it verifies processing capabilities upon different scales, you can specify measuring limits and enable/disable default options.
This official application has an ability to put your processor under heavy processing-related tests. It starts with temperature test followed by CPU frequency, FSB, Base Clock, Cycle Count, CPU Load, and other various tests to check the overall CPU's robustness.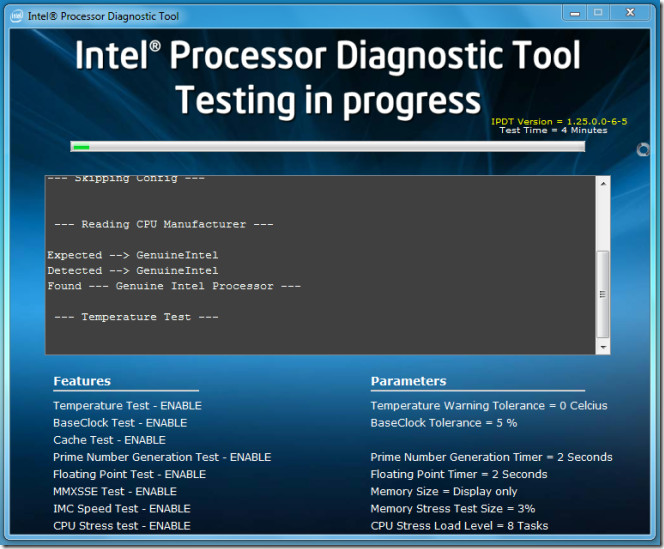 Once all the tests are finished, it will display a detailed report to analyze the test results. It automatically saves the log file in the installation directory to let user review the results later.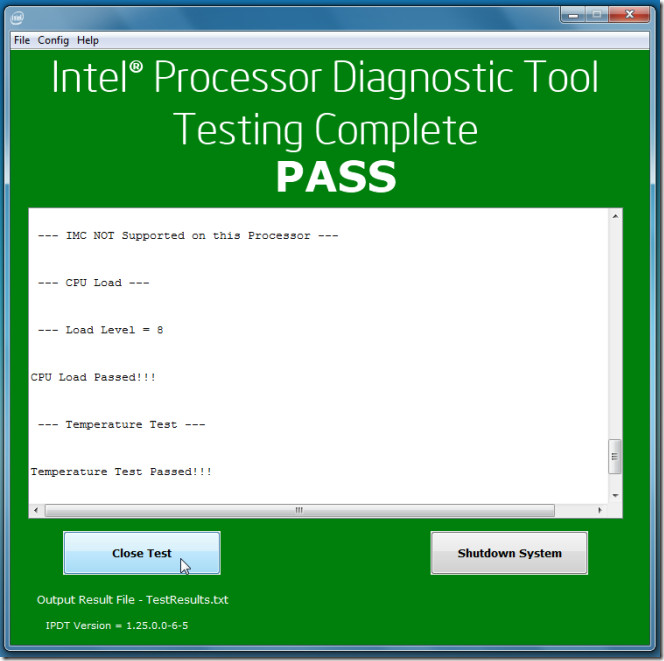 From Configuration menu, you can bring up main configuration window to configure its features and define different processing tests related parameters.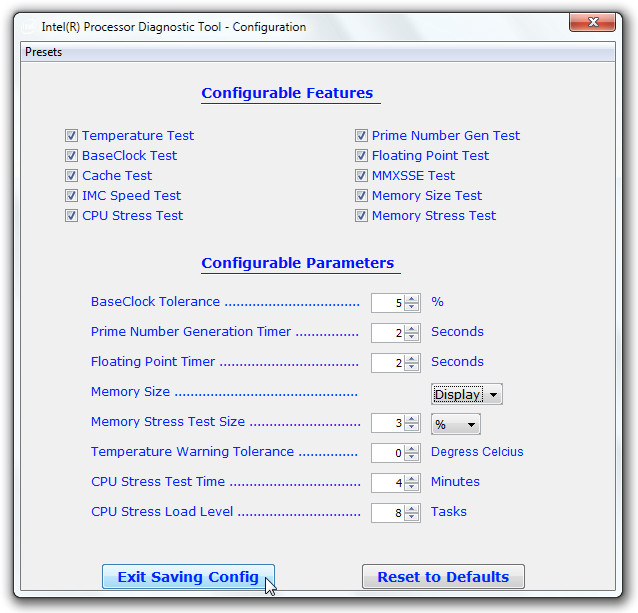 You can view all the supported Intel microprocessors on the product page. It works on all versions of Windows ranging from Windows 2000 to Windows 7 (Only 32-bit Windows edition is supported). Testing was carried out on Windows 7 x86 system.
Download Intel Processor Diagnostic Tool