How to import an invoice template in Google Docs
If a word processor is popular i.e., it has a fairly large user base, you will find templates are developed for it. Microsoft Word has hundreds of templates available for all sorts of things; resumes, reports, invoices, and more. Some templates are developed and published by Microsoft while others are developed by third-parties. You can find free and paid templates alike. Google Docs is no different.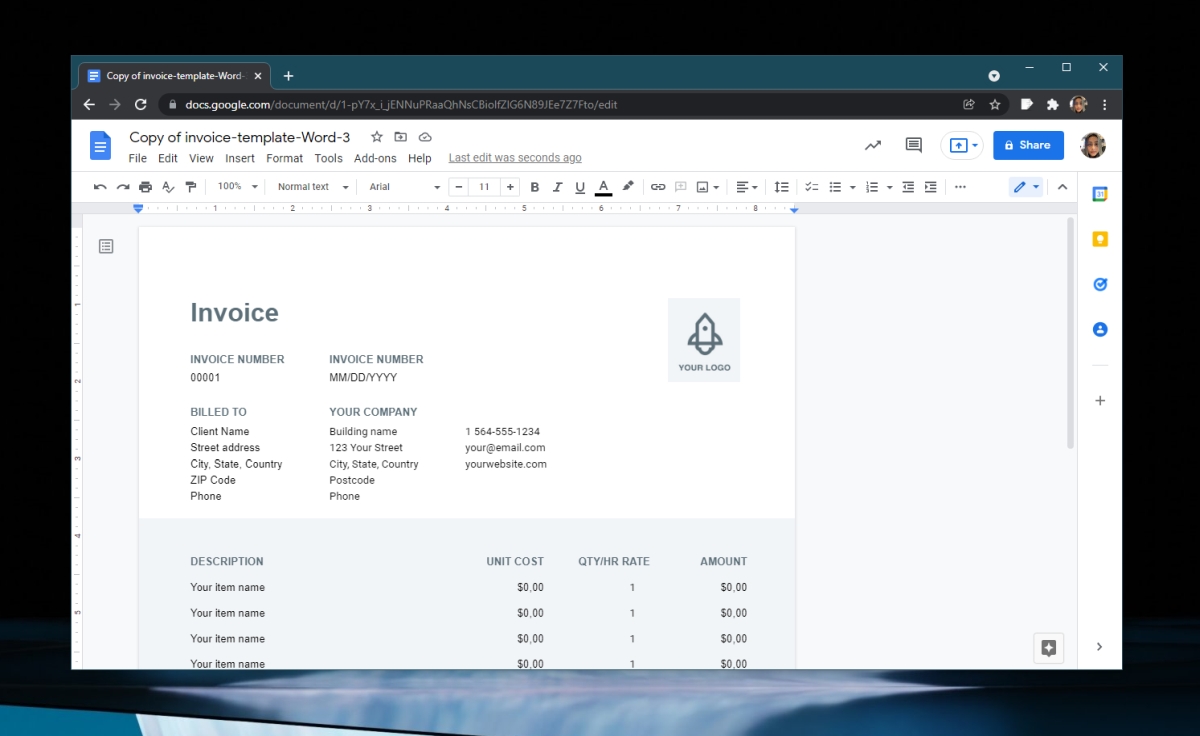 Invoice template in Google Docs
Google Docs is easily the most popular cloud-based document editor. Microsoft Word has an online version but it is nowhere near as feature-rich as Google Docs. There are lots of templates available for Google Docs, both free and paid.
Import invoice template in Google Docs
Google Docs stores documents online, and it has sharing built in which is why it's a great tool to use to invoice someone. There are lots of invoice templates available for Google Docs as well but since it isn't a desktop document processor, you may not know how to import a template.
First, you need to find the template you want to use. You can search online for templates but for the sake of this article, we're going to go with the invoice templates published by Wise. A Google Docs template will be listed as a link. You will not download a file to save the template.
Look for an invoice template for Google Docs.
Click the import button or click the link for the template.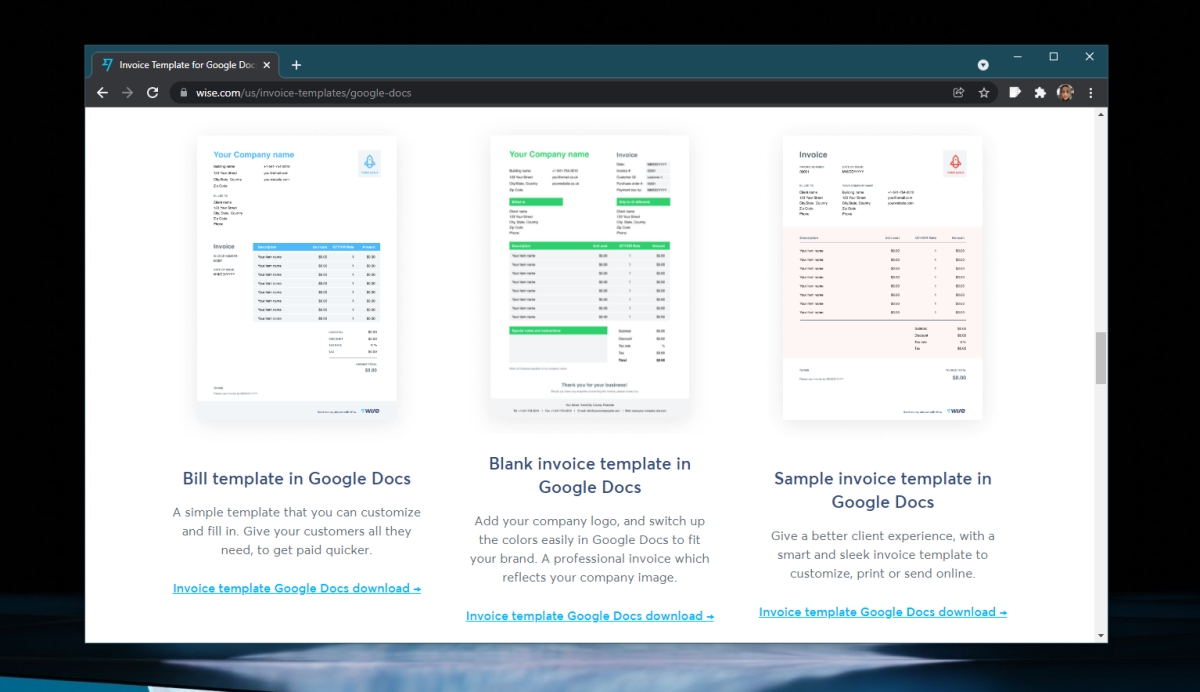 A new tab will open asking if you want to create a copy of the file in Google Docs.
Click the Copy button to create a copy of the template in your own Google Docs account.
A new document will be created with the invoice template.
You can now edit and send the document.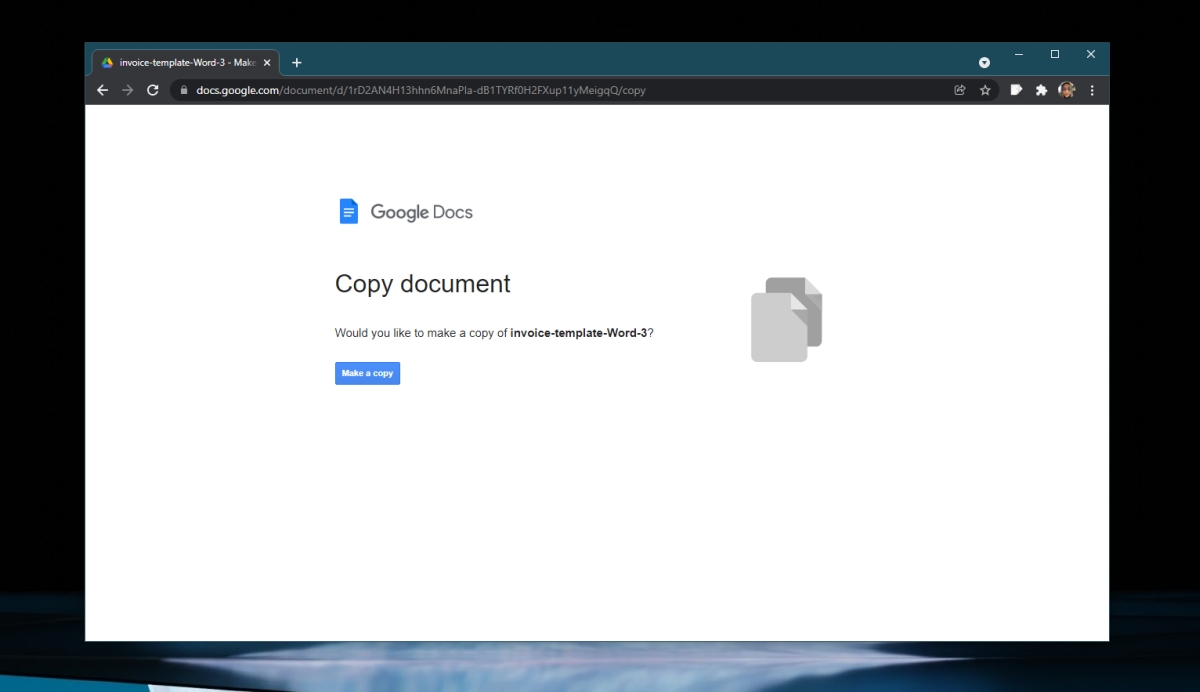 You cannot save a template offline but you can save a copy of it in Google Docs. Use the copy to create a new invoice each time you need to send one. You can edit the template if you want and you're free to import as many as you want.
Conclusion
An invoice template, once imported to Google Docs is hidden from the publisher. Whatever you enter in the document will not be readable by the publisher. That said, a template may include a malicious link so be careful where you import templates from and give them a complete read-through before you send them. Google Doc templates can't do much damage but it's never a good idea to send a malicious link (knowingly or otherwise) to anyone you have to send an invoice to.