How to limit FPS for a game on Windows 10
Monitoring the FPS of a game is fairly easy on Windows 10. There are lots of tools that can do the job, some games have a built-in FPS meter, and Windows 10 has an overlay that can be enabled via the Game bar that shows the FPS for a game. The FPS that you get in a game depends on the FPS that the game supports and the hardware on the system it's running on. If you need to limit the FPS for a game, you'll find you don't have a lot of options. Games themselves might allow you to choose graphics settings in which case you can go for medium or low settings. If that isn't an option, you can use a free tool called Guru3D RTSS Rivatuner Statistics Server to limit FPS for a game.
Limit FPS for a game
Download and install Guru3D RTSS Rivatuner Statistics Server. Get the latest, stable version of the app. Once installed, run it and it will go straight to the system tray. Open it from there. Turn on Stealth mode, and then under the Framerate limit, set the rate to whatever you want it to be.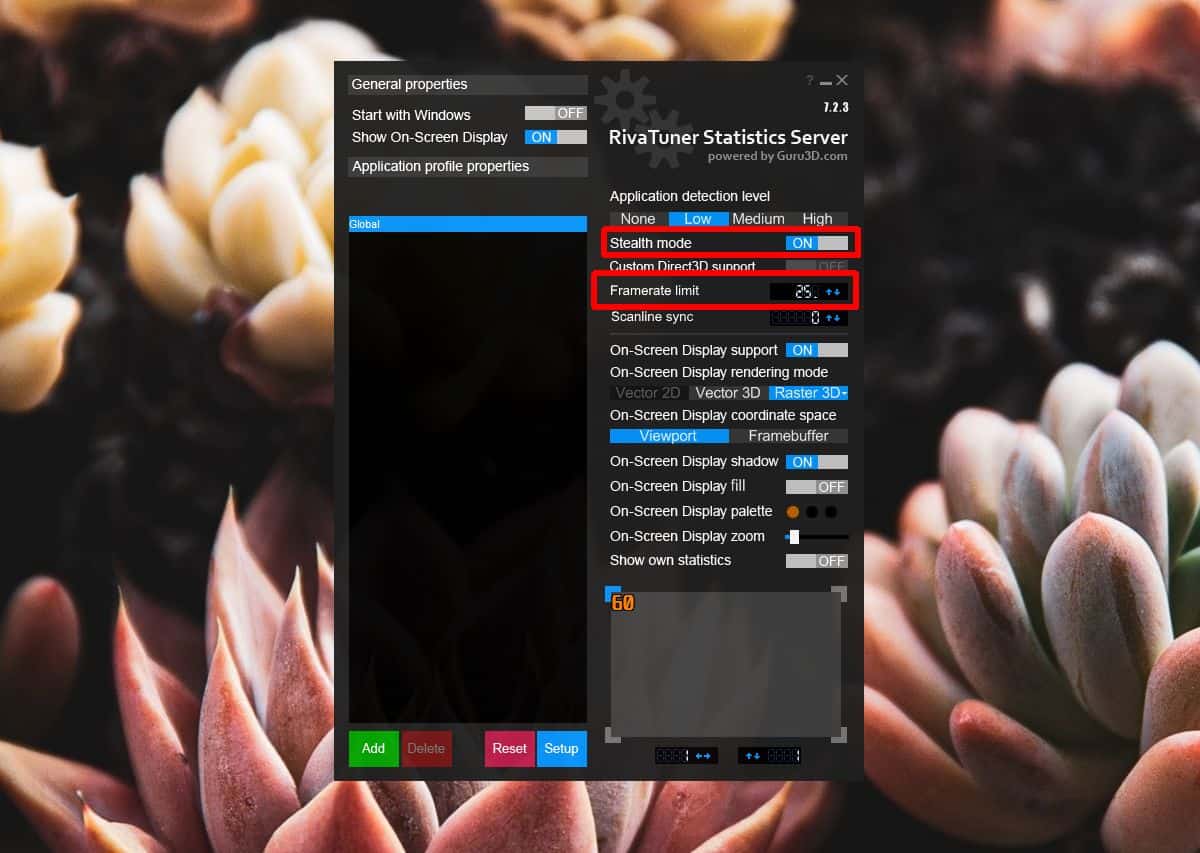 Run a game. I tried this out with a game that doesn't require a lot of resources to run; Minecraft for Windows 10. The left section in the screenshot shows the game can run at 60 FPS. The right section shows the Guru3D RTSS Rivatuner Statistics Server app in action and the framerate does not exceed 25. The tool used to measure the framerate is the game bar on Windows 10.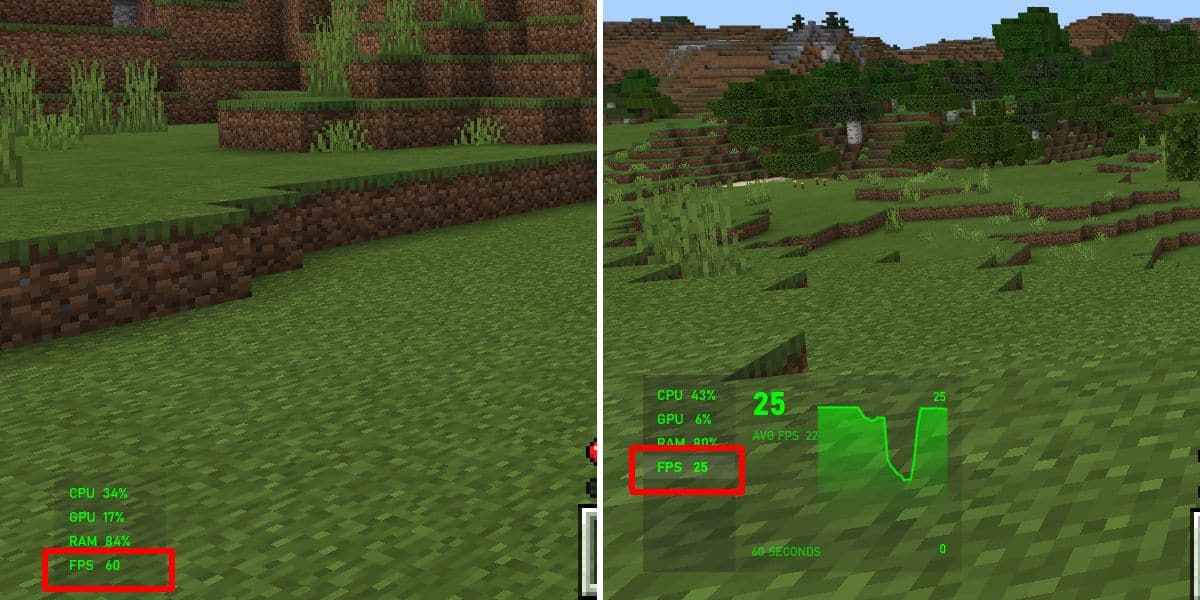 The FPS limit is an upper limit which means that the game won't exceed that limit when you're playing it however, the frame rate may drop below it. You can see in the screenshot above that the FPS does dip below the upper limit that's been set but it won't fluctuate too much unless your system's resources are being tied down by some other app.
Normally, users prefer to overclock everything on their system to get the highest possible FPS they can but in some cases, a high FPS might not be that great. The game may not be running well or it may not have the option to limit the FPS. Regardless, this is a fairly simple way to limit the FPS for a game. It works for desktop games and for UWP games.
Guru3D RTSS Rivatuner Statistics Server cannot force a game to run at a higher FPS.