We are reader supported and may earn a commission when you buy through links on our site.
Learn more
How to use Magnifier on Windows 10
Windows 1809 is finally out. Microsoft appears to have fixed the initial problems with it though at present, it's telling users to wait until the update appears in the Settings app. One feature that arrives in this update is the ability to increase only the text size all through the Windows 10 UI. Unfortunately, this feature is poorly executed. As excited as I was about it, it is just as disappointing. This means we're stuck with the Magnifier on Windows 10.
The Magnifier isn't a bad app. It's been a part of Windows since before Windows 7 and it works well though it isn't as convenient to use.
Magnifier on Windows 10
You can use Magnifier on Windows 10 with just keyboard shortcuts. It can be enabled from the Ease of Access group of settings but that's not really convenient which is why it helps to know which keyboard shortcuts you can use to control it.
Open Magnifier: Win + + or Win + –
The plus button will zoom in, and the minus button will zoom out.
Close Magnifier: Win + Esc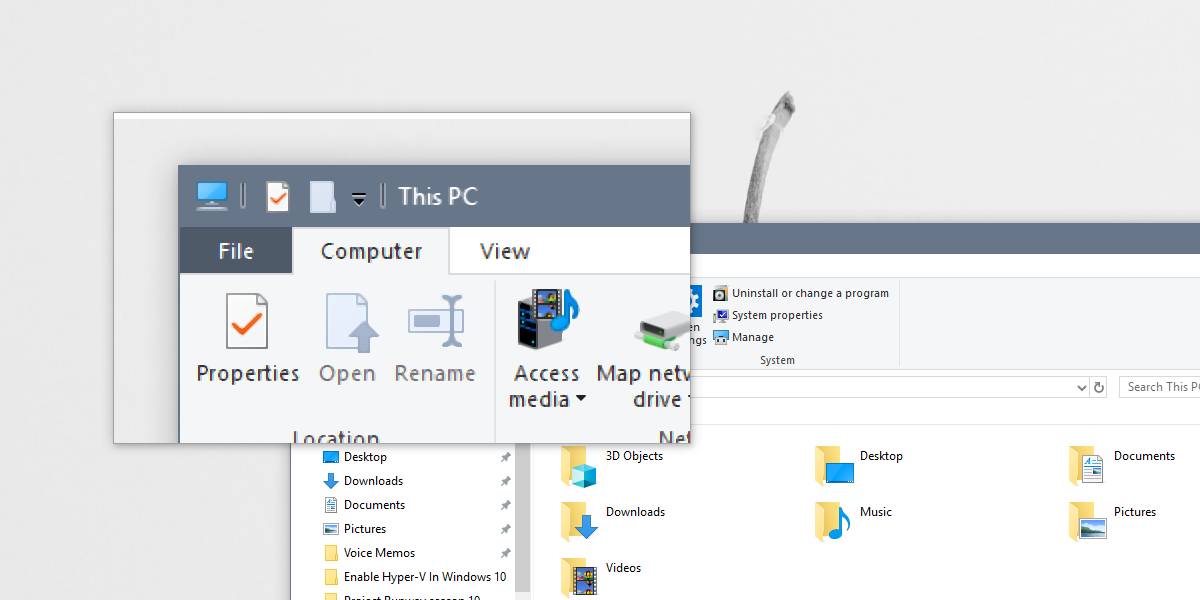 Magnifier has three different views and you should try them all out to see which suits you best. Magnifier opens a window that you can configure it from. It has a View dropdown which is where you select the views from. The three views are;
Full screen: Ctrl + Alt+F
Lens: Ctrl+Alt+L
Dock: Ctrl+Alt+D
All views can be selected via a keyboard shortcut. The Full screen view is arguably more difficult to work with since it magnifies everything on your screen and automatically scrolls/pans to where you move your cursor. With this view, you can't view your entire screen.
The Lens view gives you a smallish floating window which will magnify a portion of your screen. It follows your cursor and only magnifies what's under and around your cursor. The rest of your screen is still visible making navigation much easier.
The Dock view is possibly the best view to work with. It adds a bar at the very top of your screen that will magnify whatever is under your cursor. There are no moving windows. Everything is static which is why it's so much easier to work with.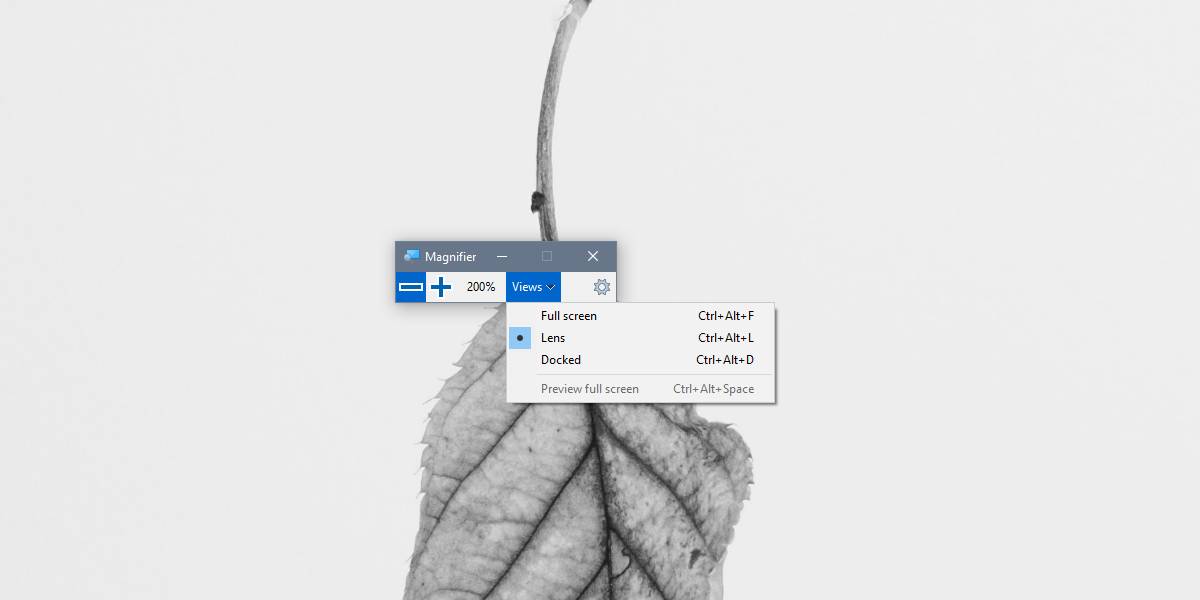 By default the magnifier zooms in by 100%, and each incremental zoom is by 100%. This might be overkill so you can change the zoom levels. To change the zoom levels, click the cog wheel button on the Magnifier window. This will open the Settings app to the Magnifier page.
There's a Change zoom increments dropdown. Open it and select your zoom level.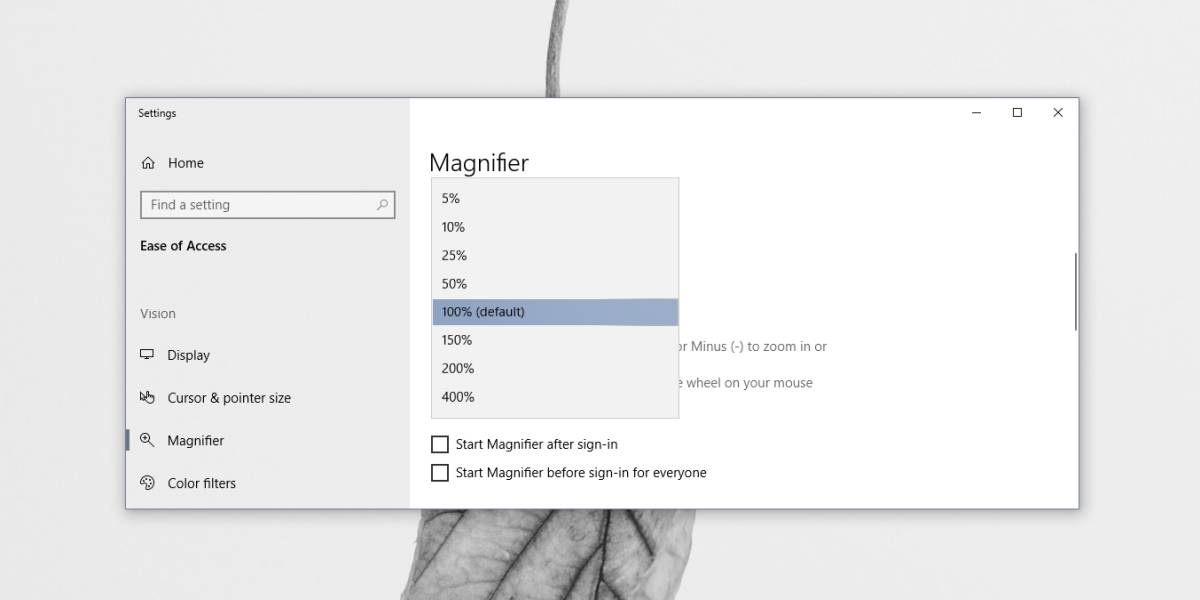 If you scroll a little further down, you will also find controls for managing the size of the lens for the Lens View.
It's worth appreciating that Microsoft, at one point, had a great team that didn't put out half-baked products. This app still works great to this day.