Make Windows 7 Remember Window Explorer Position & Size
According to some users in various forums, Windows 7 cannot remember the position and size of the window after you reopen it. This is not the case with me(using 64-bit OS) since Windows 7 has always remembered the exact position & size of the window when opening Windows Explorer or any other folder inside it.
To all those who are facing such a problem can try using ShellFolderFix. It basically forces Windows to remember the last position of the open Window of each folder and it's size. It could be useful if you are using dual-monitor setup but is equally useful for everyone else.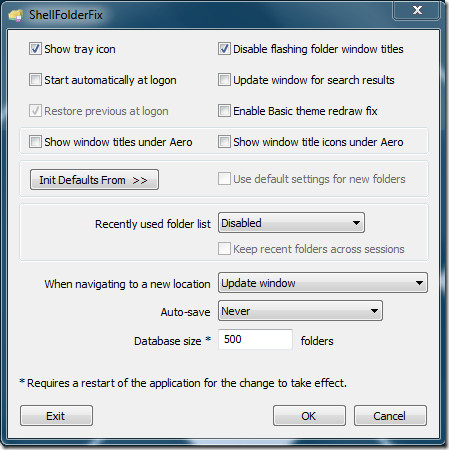 Since I am not having any such problem, personally we cannot validate how good will this app work. According to many users who have tried it, the latest version has fixed the problem and is a life-saver.
It is a portable tool that has been developed exclusively for Windows 7(both 32-bit and 64-bit) only.