MaxMax Limits Fullscreen / Maximized Window To User Defined Area
MaxMax is one awesome system tray tool which can limit any maximized window to user defined area. Many users tend to keep their Windows 7 gadgets or notes always on top but it can be a nuisance when windows are maximized. The always on top gadgets, notes, or applications can prevent users from working with the maximized window.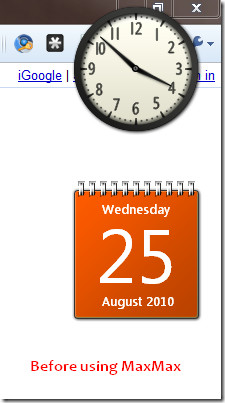 MaxMax can help prevent such conflicts.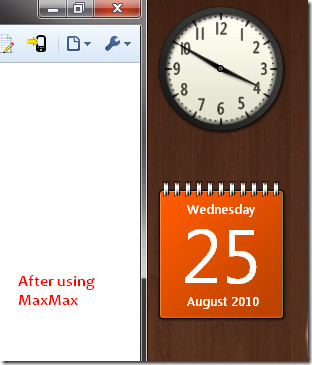 Users can manually change the limits from MaxMax Configuration window which can be accessed from the system tray. By default, it reduces 160 pixels from the right so that Gadgets can be viewable when windows are maximized. Keep in mind that this setting is for the area of maximized windows only, normal windows are not affected.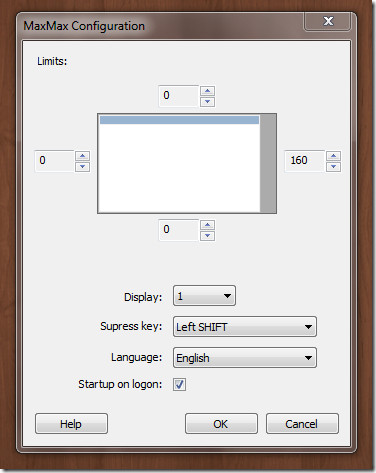 It comes with a Suppress key, which when pressed, will disable it temporarily. The default suppress key is left SHIFT (can be changed from configuration window).
The application is multi-display friendly. If you have two or more monitors, it will only work on the selected display. This display can be selected from the configuration window.
MaxMax can also run on startup and works seamlessly on Windows 7. According to the developer, some window exclusion system is being considered in the future versions, for example, ignore any window with caption containing word 'notepad'.
Download MaxMax (File can be found in Download section)