How to try Minecraft NVIDIA Ray Tracing on Windows 10
GPU technology improves year-on-year. Gaming enthusiasts will upgrade to a new GPU if its new capabilities are worth it and since it tends be a more expensive hardware component, it needs to be worth its price tag. Ray Tracing is the newest technology that NVIDIA's RTX line of chips is pushing.
It's basically a better, more powerful light rendering technology that makes everything look exceptionally realistic. Minecraft has added support for Ray Tracing in a beta version. Here's how you can try it out.
Hardware requirements
Anyone can join the Minecraft beta that has support for Ray Tracing but joining it is not enough. You must also have an RTX graphics card. Here's how you can check what GPU you have.
Right-click on the taskbar and select Task Manager from the context menu.
Go to the Performance tab.
In the column on the left, select GPU 1.
Look at the top right and it will show you the name of your GPU.
It should contain RTX in the name.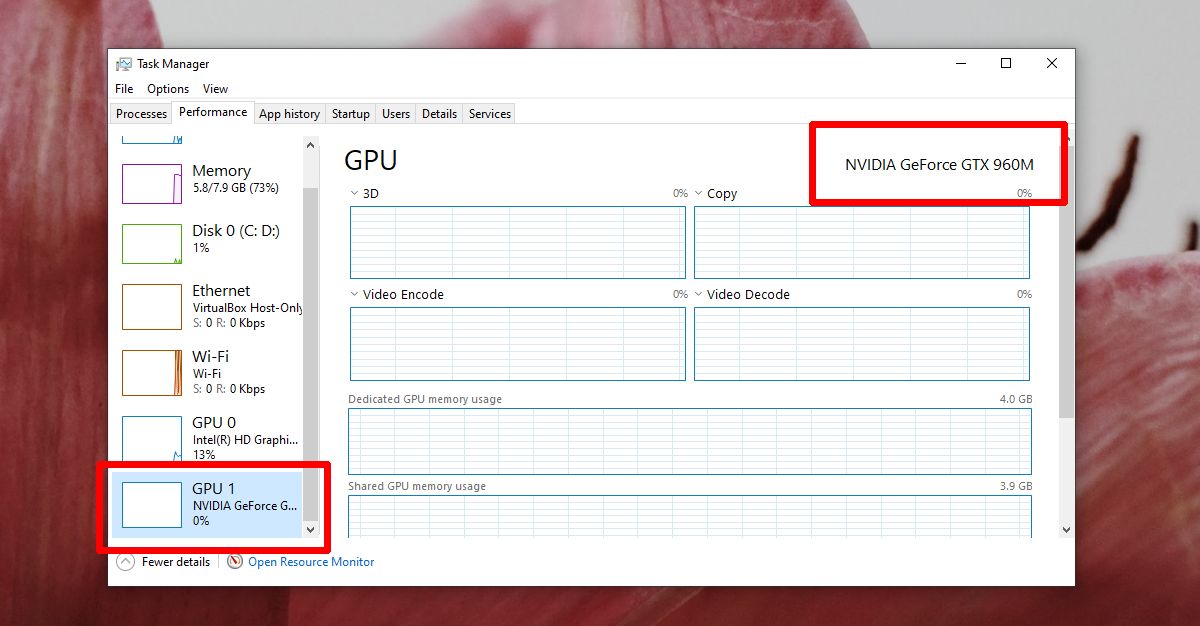 If you do not have an RTX graphics card, you're going to have to buy new hardware.
Minecraft NVIDIA Ray Tracing
Minecraft with Ray Tracing is available for both the Java version and the UWP/Windows 10 version. Make sure you back up your Minecraft worlds before you switch to a beta version of the app.
Minecraft NVIDIA Ray Tracing – Java version
In order to join the Minecraft beta on the Java version of the app, you must have it installed.
Launch Minecraft and go to the Launch Options tab.
Enable Snapshots.
Select the latest Snapshot.
An update of the app will be installed.
Minecraft NVIDIA Ray Tracing – Windows 10 version
Joining the Minecraft beta program is a bit complicated on Windows 10. You must already own Minecraft in order to join the beta program.
Install the Xbox Insider Hub app from the Microsoft Store.
Once the app is installed, open it and go to Insider Content.
Select Minecraft Beta.
You will see two different beta versions that you can join. Select the 'Minecraft for Windows 10 RTX Beta' version.
Click Join, and agree to the user agreement that the app shows you.
The Minecraft app on your Windows 10 PC will now update automatically.
Once updated, open the app and select a world to play.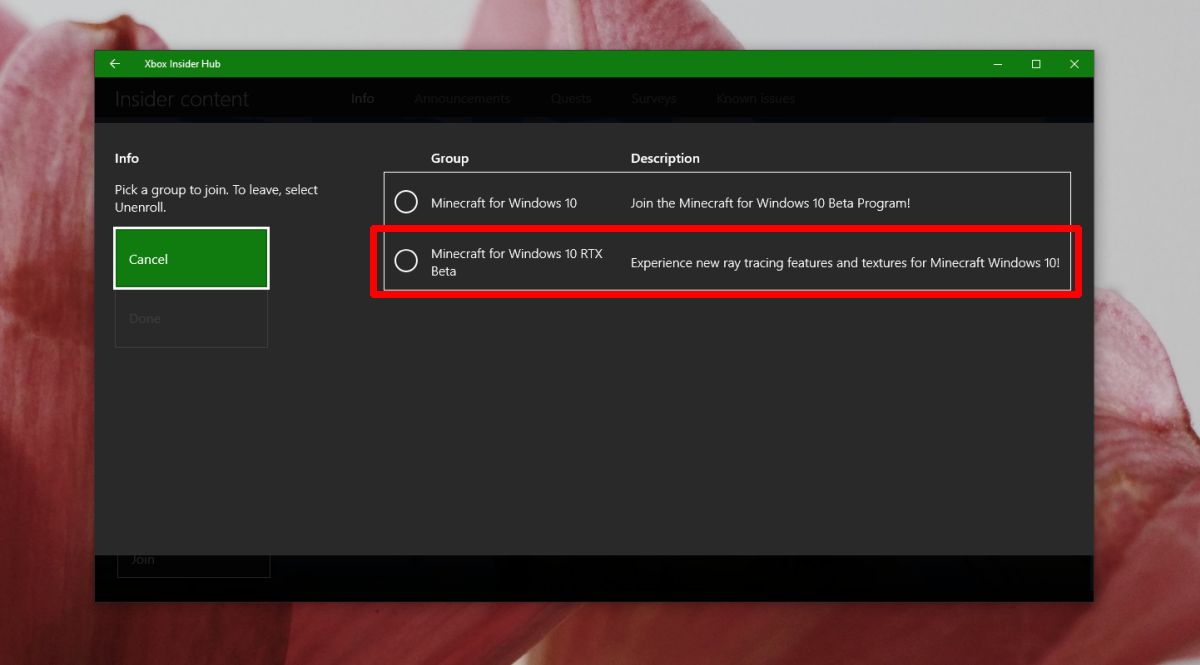 If you do not have an RTX GPU, there isn't any point trying out the RTX version. Other/lower-end GPUs will not give you a watered-down version of ray tracing. This feature is meant for newer hardware and there isn't any backward support.