Mount Disk Images With VirtualCloneDrive
Virtual Drive phenomenon was popped-out specifically to get rid of hassling with inserting CD/DVD over & over again for using the application. Though Virtual Drive applications are abundant, one of the easiest we found out is VirtualCloneDrive. It is small free utility which enables you to mount images (ISO, BIN, etc) quickly.
The usage is straightforward, for first-time usage, you will be prompted to configure some basic settings which includes; Number of virtual drives to be used, Keeping history of recently mounted images, Automount last image, Show system tray icon, etc.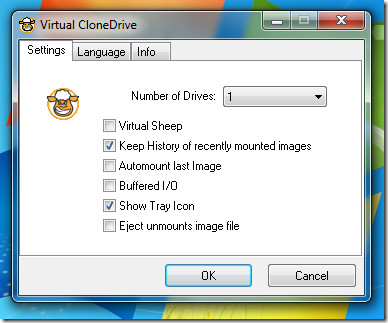 Once settings are in place, clicking OK will move it to system tray for instant access. The shining part is that is sports Explorer Context menu integration, which will let you  mount/unmount an image file instantly.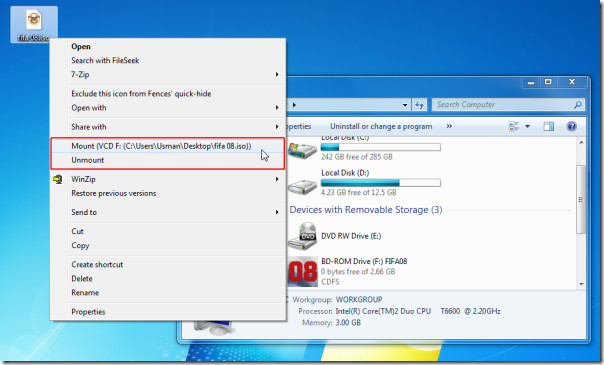 It supports all eminent files such as; ISO, BIN, DVD, CCD, UDF, and lot more. Down the wire, if you'd need to re-configure options & settings, system icon will always be available to quickly launch the main settings window.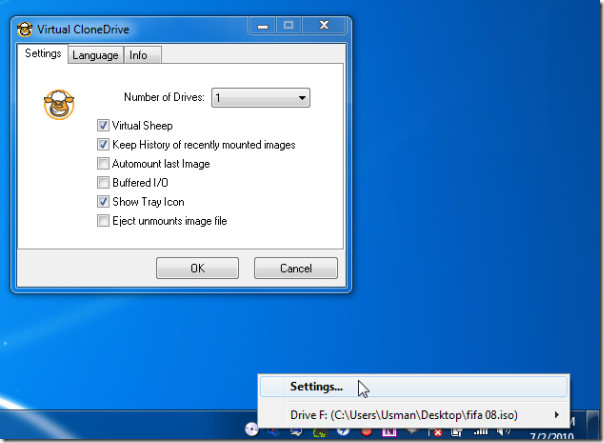 All-in-all, it is one small and easy Virtual Drive application, which facilitates you to easily mount multiple drives while supporting long list of file formats.
It runs on all versions of Windows including the latest Windows 7. Testing was carried out on system running Windows 7 32-bit.
For more, you can check out Windows Virtual Drives Manager and BDDecryptor.