ISOBuddy: Convert & Burn Disc Images (DMG,NRG, IMG, BIN, & more)
ISOBuddy is free utility which lets you convert multiple disk images into ISO image format and then burn it. The demand behind opting this application is primarily comes from different types of users, who frequently needs to create and burn images to optical discs. The shining part is that, you can convert Apple's disk image: DMG format, Nero's NRG and a lot of other eminent file formats into ISO image file.
The nifty little interface is quite self-explanatory when it comes to the usage. You'd need to specify the file which you're intending to convert or burn on CD/DVD and then the Output folder. Once target location is specified, click Start to begin the conversion.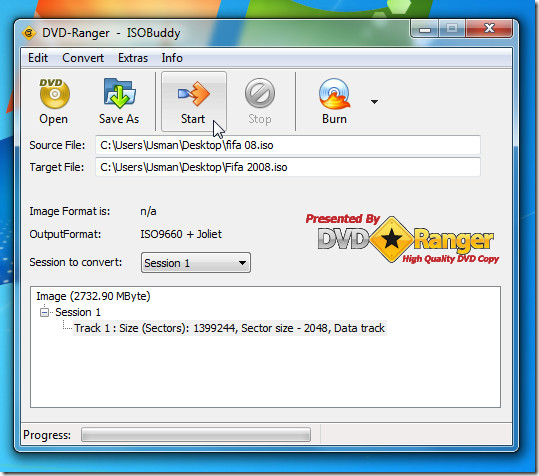 Once it is converted, from Burn menu, you can easily burn the target/source file onto Optical drive (CD/DVD).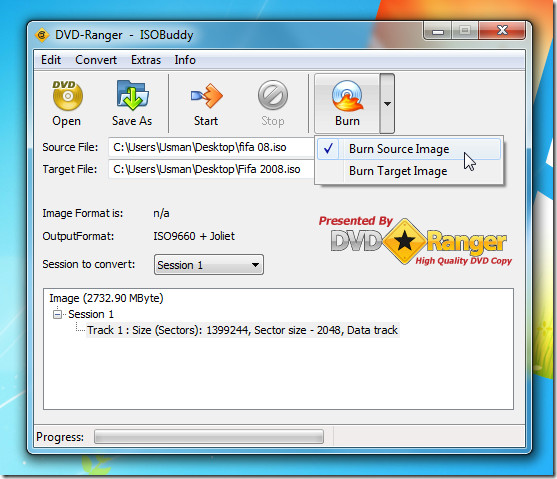 Under Burn window, you can configure multiple disc burning options which mainly includes; Number of media to be used, Burning options (Simulate burning, Finalize medium, and Burnproof), Write methods, burning speed, and a lot more.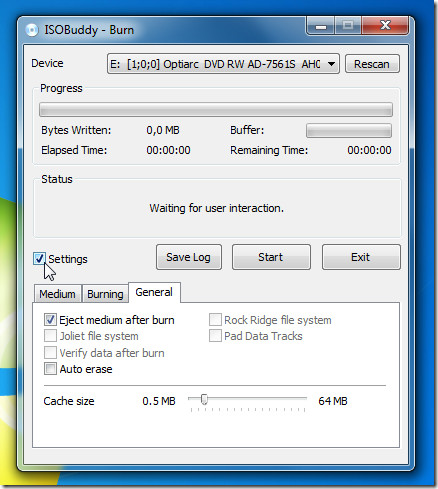 It also includes a complementary option for erasing the disk. Under Extras menu, click Erase to remove the previous data on the optical disk.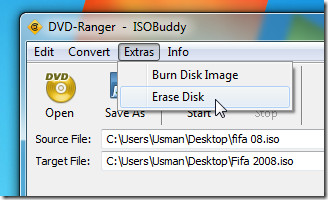 It is one brilliant application which comes with a lot of file format support. If you've been on the lookout for one application which carries disc burning options and can convert famous programs' formats, don't forget to give this a shot.
It runs on Windows XP, Windows Vista, and Windows 7. Testing was done on system running Windows 7 32-bit.