Multiff: Extract, Combine, Delete & Reorder Pages In TIFF Images
TIFF or Tagged Image File Format is a file format which is used for storing image used by both amateur and professional photographers. The ability of TIFF (.tiff, .tif) format to save multiple images into one makes it different from other image formats. Although, the default Windows Image and fax viewer allows you to view multipage TIFF files, it does not allow you to manipulate the image in any way. Multiff is an application for Windows that allows you to perform multiple editing tasks on a TIFF file, including page split, image page extraction, deletion & insertion, image page replacement, combining multiple TIFF files into one and a lot more. Moreover, it lets you  convert images into different file formats, including PDF, JPG, DCX, AVI and ICO. Keep reading past the break to find out more about Multiff.
The main interface of the application contains File, View, Page and Macro menus at the top, while a quick access toolbar is available underneath the menu bar. The left sidebar holds all the loaded TIFF image pages  and the selected TIFF image page appears in the main window. When you drag a TIFF file over the main interface, the application will automatically detect all the image pages and display them in the left sidebar. You can delete any TIFF image page by right-clicking the image and clicking Delete.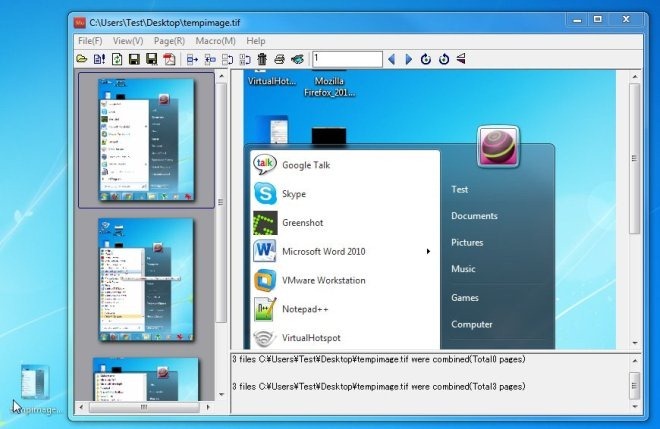 Using the combine function, you can add more images to the TIFF file or create an entirely new TIFF file using the new images. From Files, select Combine Files to open Combination file list dialog. Now just drag the TIFF files you want to combine and then select Combie from Run menu to save the combined TIFF image to a specified local location.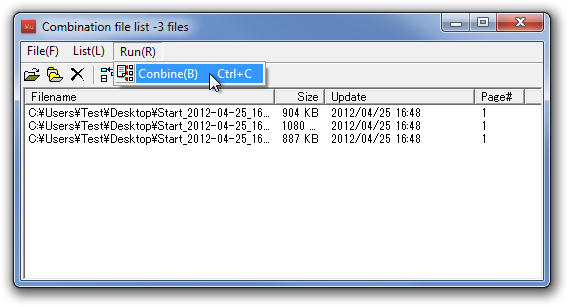 Other options allow you to split a file, save the TIFF file in PDF, JPG, DCX, AVI and ICO formats, and convert the image into a PDF file. The file can be split into single page TIF files or JPEG files depending on your requirement.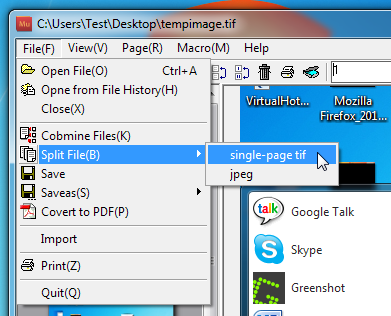 During testing, we experienced some interface related glitches. Apart from that, the application works without any issues, whatsoever. It supports both 32-bit and 64-bit versions of Windows XP, Windows Vista, Windows 7 and Windows 8.