MultiLoader: Search, Download & Convert Batches Of Video Links
As the world of technology moves toward device integration, the need for efficient downloaders and converters is steadily increasing. For instance, you wanted a free HD documentary available for streaming online on your cell phone, what would you do? Our answer is a simple app named MultiLoader that instantly detects a video link from the clipboard and prompts for a relevant action like download or ignore. Apart from the link extraction function, it supports batch downloads using lists, a basic media player and video converter to transform a video link to a format-specific video file ready for your device. In short, you can now utilize a link extractor, batch downloader, media player and video converter all from one application. It supports over 40 video websites like YouTube, Vimeo, DailyMotion and the like. Its simple interface coupled with a user-friendly design is bound to let you make the most of your web multimedia experience.
The application offers a user-friendly interface with useful buttons organized according to your requirements. As soon as you copy the video file URL, the source is detected and you have the option to either download it immediately or Add to list to download it later. The downloader workspace lists all videos with focus on their title, video file link, status and the local path.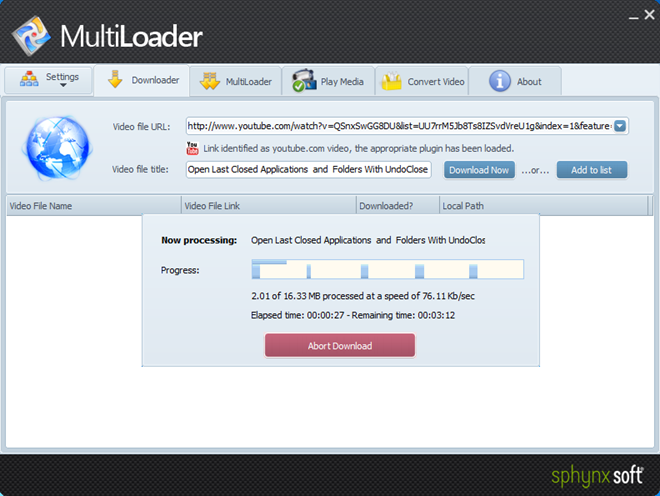 In addition, there is no need to copy and paste URLs to the relevant field, thanks to the Smart Link Monitor, which intelligently analyzes links, and if a video link is identified, it prompts you to specify the required action.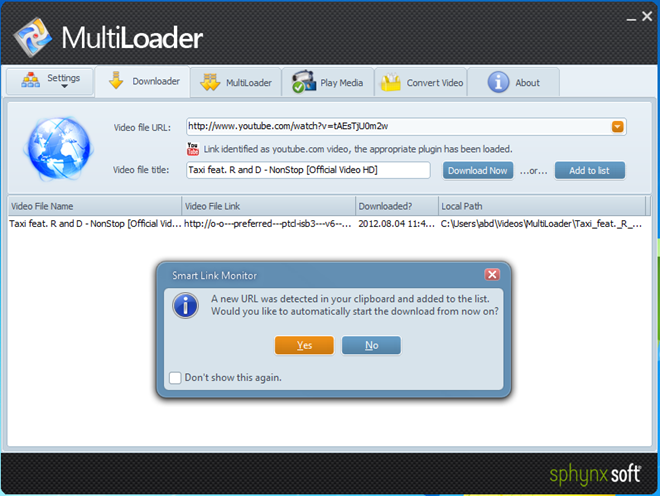 The Preferences window allows you to modify the appearance (Look and Feel) while download, connection and encoding/decoding settings equip you with function enhancements in accordance with your needs. The Automatic Update tab configures the update schedule in order to keep the application, up to date.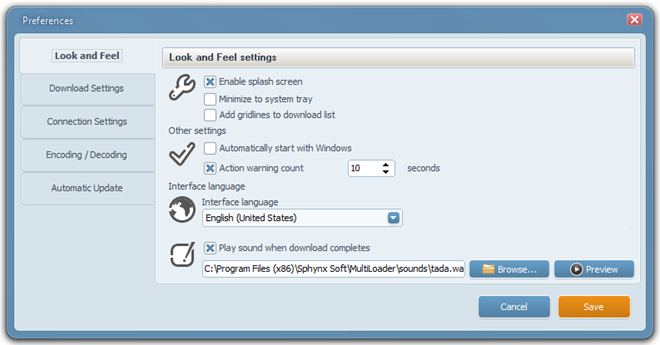 You can maintain lists of video URLs in the form of a text file, which can be imported whenever needed and then downloaded. The delete URL option edits the lists by dropping out unwanted entries.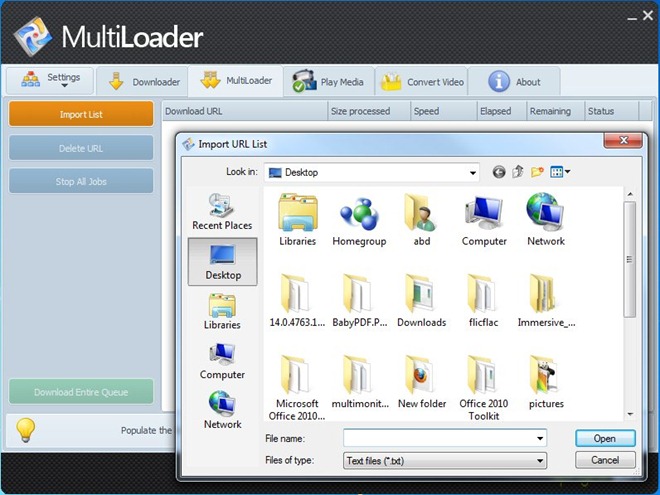 To check the downloaded video, click the Play Media tab to make use of the media player made available for this specialized purpose. The video URL list appears at the left sidebar and a link of interest can then be double clicked to load in the media player.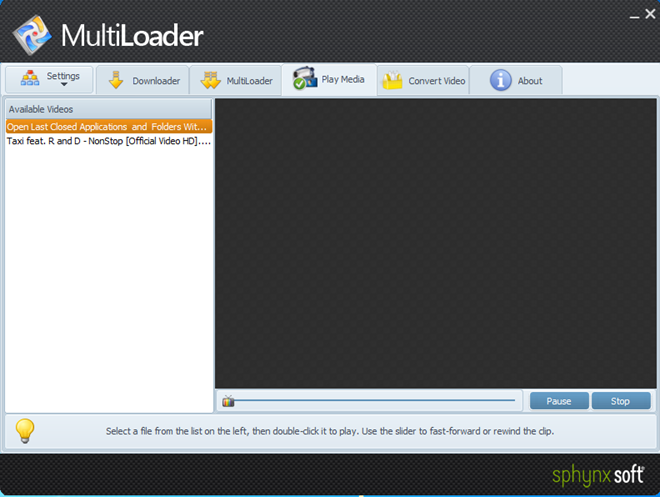 MultiLoader comes with a powerful video converter that supports multiple popular formats for conversion including MP3, OGG, 3GPP, FLV, RM, and more. It further allows batch conversion of upto 99 items while giving you the liberty to specify an action to be performed upon completion.
We tested this utility on Windows 7, 64-bit edition. It also supports Windows XP, Windows Vista, Windows 7 and Windows 8.