My Photo Index – A Seriously Awesome Opensource Photo Organizer For Windows
Picasa is a great photo organizing tool, some might disagree. If you are using Windows OS, then Windows Live Photo Gallery is also a good alternative. But there is one software that has recently grabbed my attention, it is a free opensource photo organizing tool called My Photo Index. It is a simple-yet-powerful photo organizing too that is both flexible and easy-to-use.
You can import the pictures from your hard drive or a digital camera and organize them according to their categories and tags. You can also rate the pictures, which can help in distinguishing between professional and amateur photos.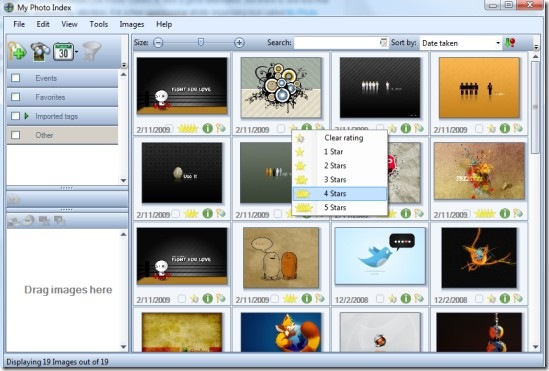 You can set privacy, add/remove tags, print, share, set as desktop wallpaper, open containing folder, rotate an image and much more with a simple right-click.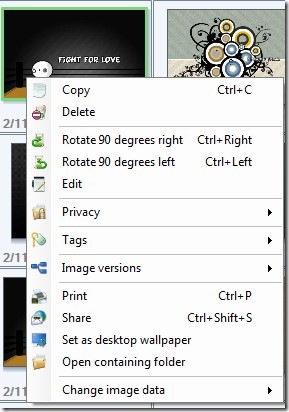 You can increase/decrease size of the images simply by moving the slider, to make searching easier, you can search your photos by name, tag, etc with a build-in search engine. You can also search for photos between any two dates, which if you ask me is totally awesome.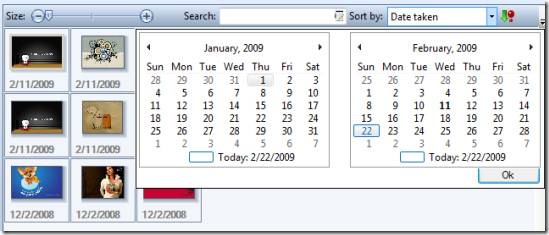 Press F11 or go to View > Full screen to view your photos in full screen slideshow.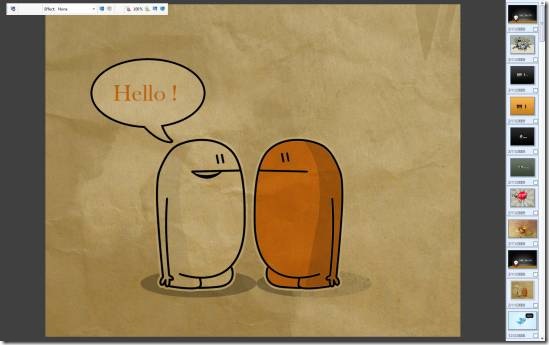 Press Ctrl+Shift+S or go to Images > Share for uploading your pictures to photo sharing sites such as Facebook , Flickr, etc.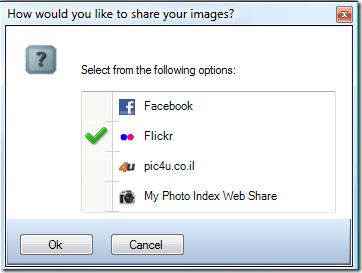 One thing that makes this tool stand out from the rest is the ability to add plug-ins, there are two plug-ins available at the moment: Duplicate Image Finder and Histogram. You can find both of them here. Some of the existing features include:
Fast Cached Image Browser
Image Tagging & Searching
Image Rating
Image Importing From digital cameras, Hard drive & removable media
JPG, Tiff, Gif, Bmp, RAW(various) Image Format Support
Flexible Printing Layouts
Flexible search
Simple Image Versioning
Image encryption Privacy Protection
Flexible image Sharing
Offline Media support
Start organizing your photos now. Enjoy!