myManga: Manga Reader With Automatic Downloads For New Episodes
The Anime and Manga art has a huge fan following. Popular manga series, such as Naruto, Bleach and One Piece have also been aired on TV, while some of them, like Death Note, are so popular that full length movies have been created based on the manga series. Just like some people like to watch movies and TV shows, manga series also has a very huge fan following, and a lot of people like to read their favorite comics on a regular basis. In the past, we have covered manga readers including CoView (reviewed here) and MComix (reviewed here), both of which require you to have the manga comic books to read them. There are a lot of sources on the internet that allow you to download manga comics, but if you are looking for an application that allows you to download as well as read manga comics, look no further than myManga. It is an open source application for Windows that allows you to download and read your favorite manga comics. myManga can automatically download the next available episode/ chapter as soon as you finish reading the chapter or episode. Keep reading to find out more about myManga.
The application is still in beta phase, and the developer is eager to add more features in the next release. The interface has five tabs at the top, namely Library, Reader, Queue, Search and Options. All the downloaded comics are listed under the Library tab.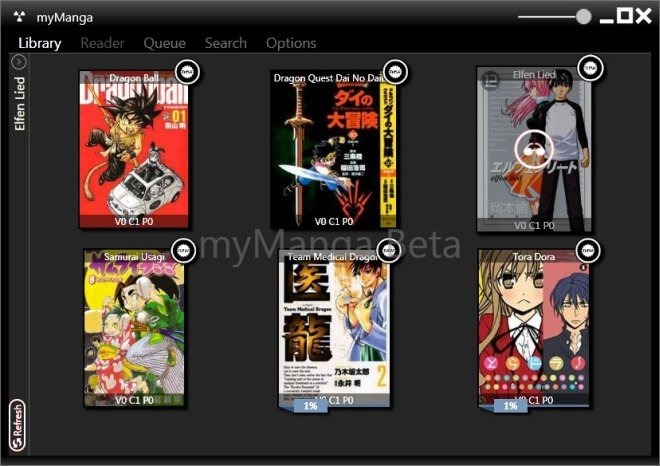 To add new comics to the Library, go to the Search tab and enter your query for any comic that you want to read. To download a comic, just click the Download button in front of the comic name to start downloading the comic to your library.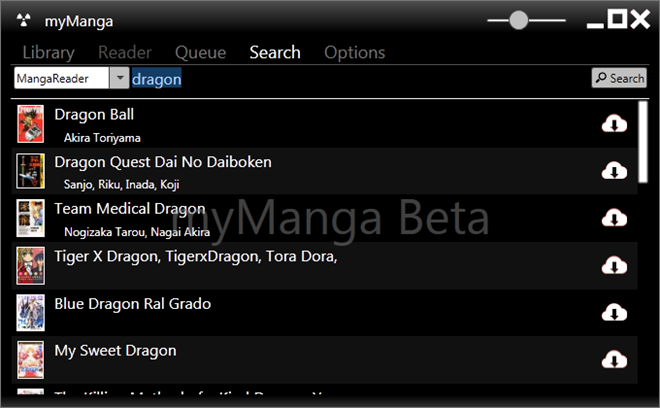 The Queue tab lists down all the current download tasks. A percentage indicator allows you to differentiate between the completed tasks, and those currently being downloaded.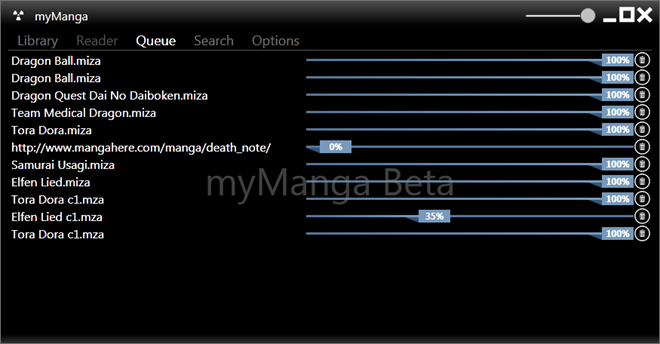 Details about the downloaded comic can be viewed in the Library pane by clicking the details button from the top left. It lists down all the available episodes of the selected comic series and other relevant information, such as Release Year, Status, Author, Artist, and Genre.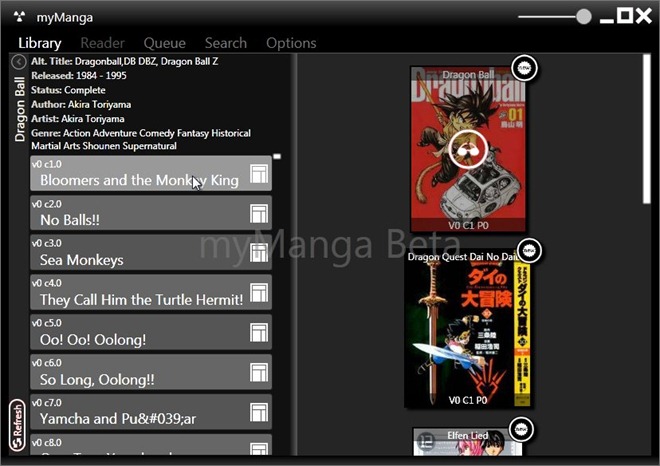 Once the first episode is downloaded, click its title to start reading in the Reader tab. The Reader provides you with only the basic options such as zoom the page in and out.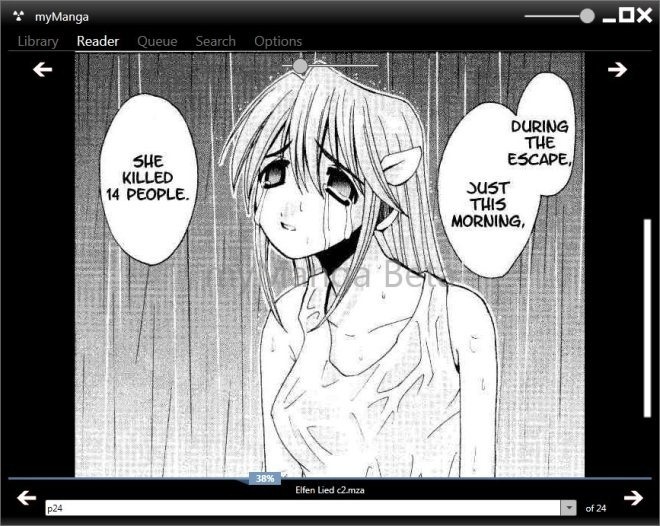 myManga works on both 32-bit and 64-bit versions of Windows XP, Windows Vista, Windows 7 and Windows 8.