How to use Nvidia ShadowPlay on Windows 10
A system that has an Nvidia GPU can install drivers for it via Windows Updates or by installing the GeForce Experience app. The GeForce Experience app does more than manage drivers. It also adds features that help games run better, and it adds the ShadowPlay feature to your system, allowing you to record (or stream) gameplay.
Nvidia ShadowPlay compatibility
In order to use Nvidia ShadowPlay, you must have the right hardware, and you must have the GeForce Experience app installed. The simplest way to check if you have compatible hardware is to install GeForce Experience.
Run the GeForce Experience app.
Click the cogwheel icon at the top to go to the app's settings.
Scroll down to the Features section.
Check if 'In-game overlay' is enabled/available. If it is, you can use ShadowPlay.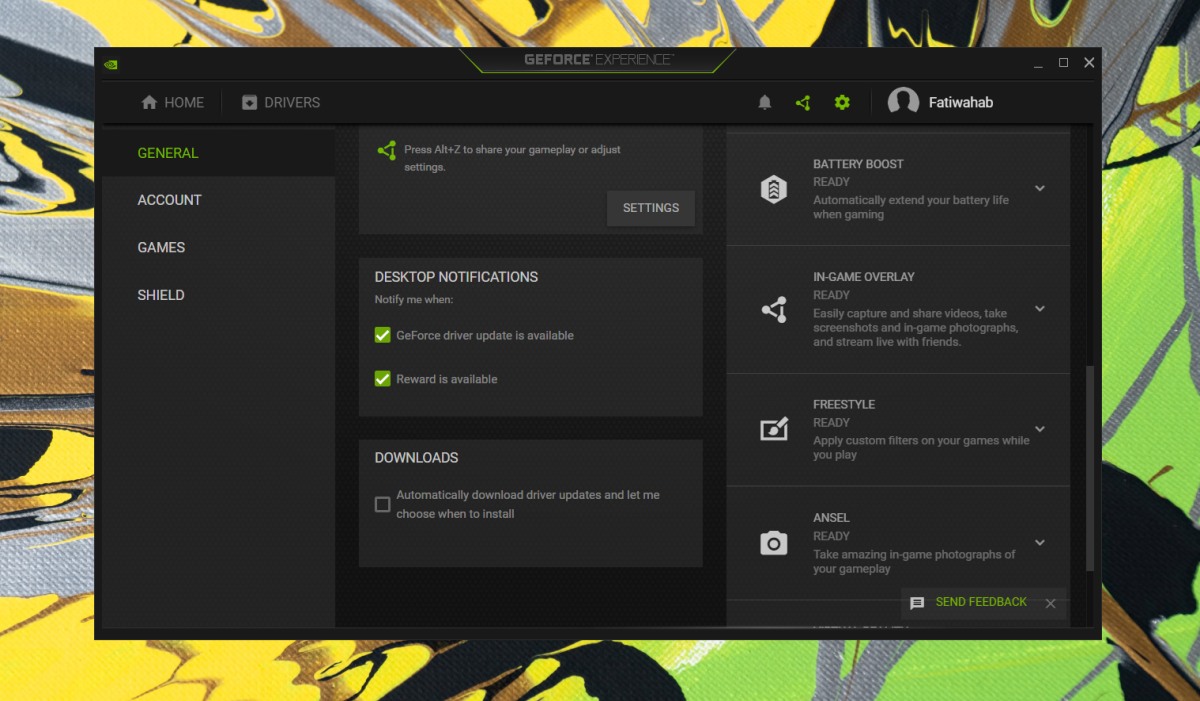 Enable overlay shortcut
To easily use ShadowPlay, you should enable the shortcut for it.
Open the GeForce Experience app.
Click the cogwheel button.
Scroll to the 'In-game overlay' card, and turn the switch on.
Use ShadowPlay
You can use ShadowPlay to record a game, any app, or the desktop.
Tap the Alt+Z keyboard shortcut.
An overlay will appear on the screen.
Click the 'Record' button to start recording gameplay or tap Alt+F9
Click 'Instant Replay' to enable it, and select the 'Settings' option that appears under it. Select the quality and length of an instant replay. You can activate the instant replay with the Alt+Shift+F10 keyboard shortcut.
You can change the ShadowPlay settings by clicking the cogwheel button on this overlay.
To capture a screenshot, use the Alt+F1 shortcut.
Apply a game filter with Alt+F3.
You can view photos and videos captured with GeForce by clicking the Gallery button.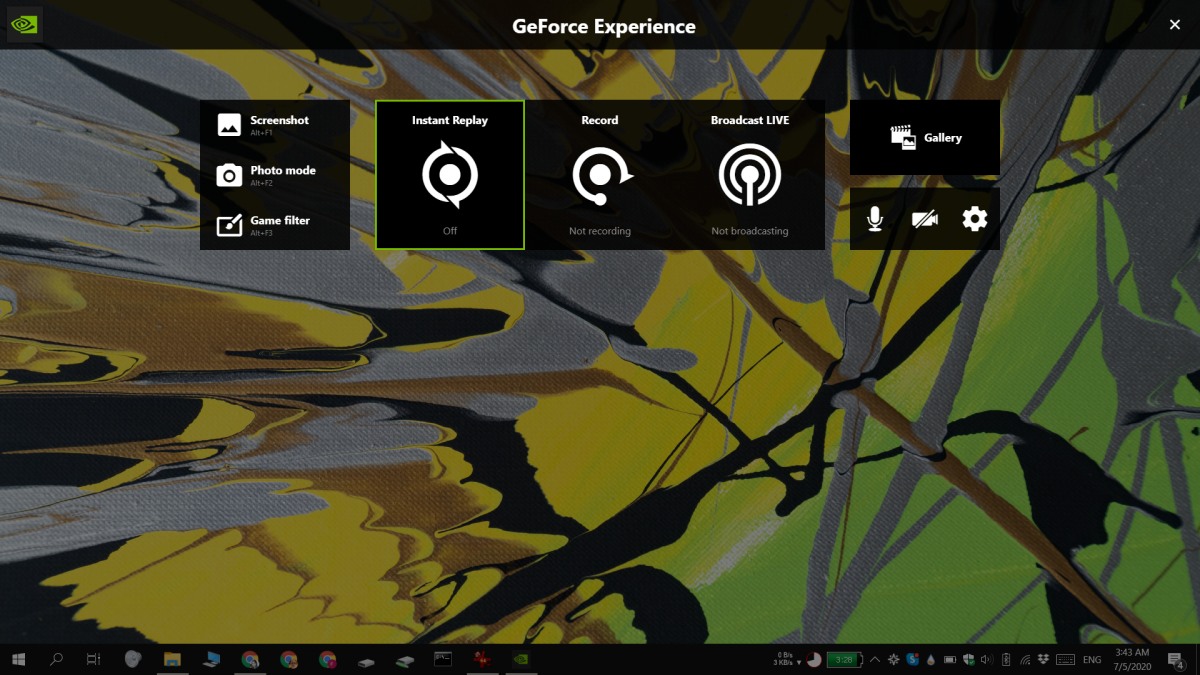 Game compatibility
GeForce Experience can be installed on any system that has an Nvidia GPU, but all its features won't be available unless you have other supported hardware components. Likewise, when it comes to recording gameplay, you may also run into trouble with game compatibility.
The recording feature works with most, if not all, games. It's usually the optimization feature that is subject to compatibility restrictions however, there will be some exceptions where the overlay cannot run atop the game. It may be blocked by the game itself, or the game may be too old to support recording. In some cases, the recording feature may work, but Instant Replay might not.
Conclusion
The GeForce Experience app isn't essential. Your GPU and your games will run fine without it, and you can install new drivers/driver updates as well, but if you like to record gameplay and you're not too happy with the Game bar on Windows 10, this is a fairly decent alternative to try out.