ooVoo: Cross Platform Application For Free Text, Voice And Video Chat
ooVoo is a cross platform communication tool that can be used for voice calling, video calling and instant messaging on Windows PC, Mac, Android and iOS based systems. It allows you to connect with anyone at anytime using video calls, video messages, voice chat, phone calls, text etc. If you cant meet with someone in person, don't worry, ooVoo lets you have video chat with multiple people at a time. Due to the application being cross platform, it doesn't matter if you or your friends are using Windows, Mac, iPad, iPhone or any Android based tablet or phone. More on ooVoo after the break.
To complete the installation, you are required to register an account with ooVoo. Enter the required information, including ooVoo ID, Password, Name, Birthday, Gender, Email Address etc, and click I Accept – Create Account to finalize the registration.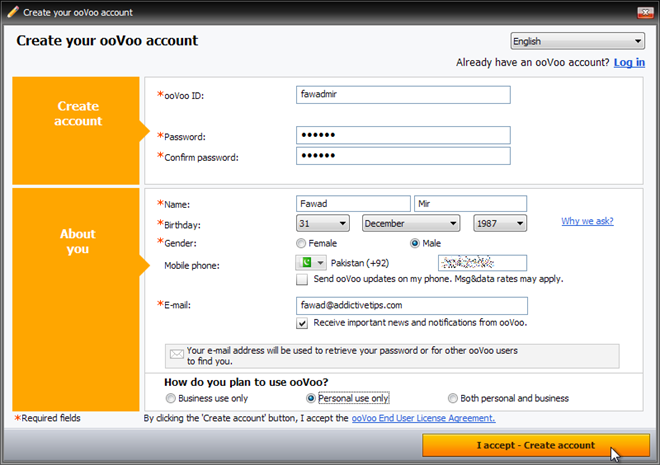 As soon as the registration is complete, the ooVoo messenger automatically logs in. From the Add Friends button, add your friends who are already present on ooVoo, to start connection with them using instant messaging, voice chat and video calls, and select Invite Friends to invite new people to the service.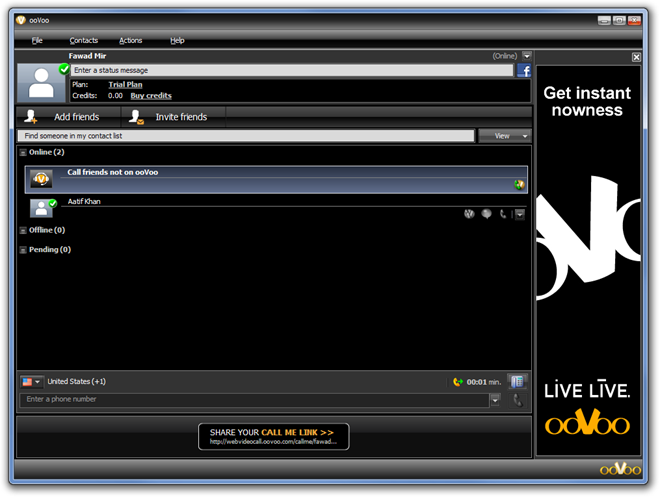 Right from the messenger, you can start instant messaging, audio call or video call with your contacts with just a click of a button. The video call feature allows you to do a conference video call with multiple users at a time.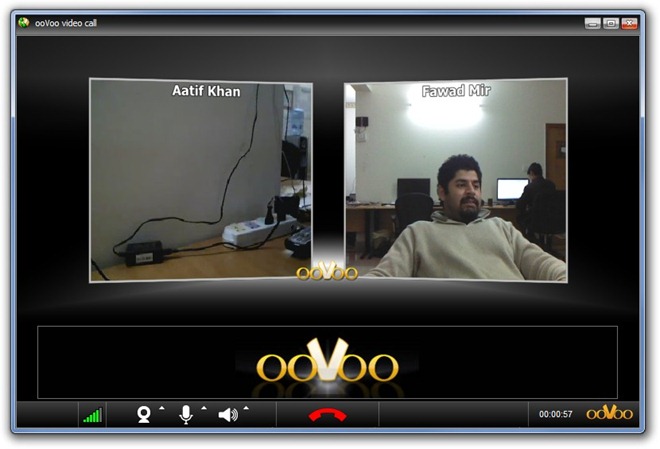 During the video call, you can also share your desktop screen with the other person. Moving your cursor on the top of the video call video reveals options to share screen. A good feature of ooVoo screen sharing is that if you have multiple displays, it allows you to choose which desktop to share with the other party.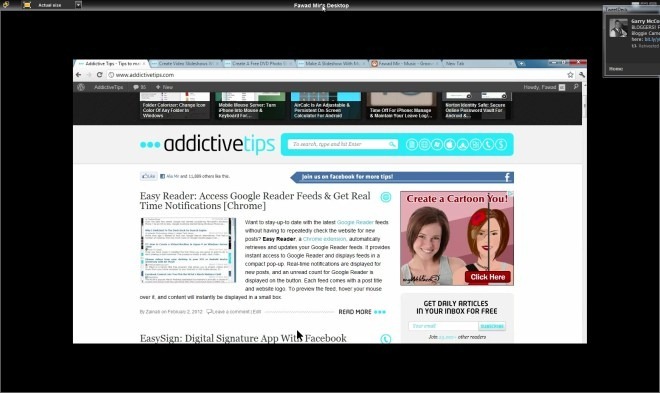 The Settings menu accessible under File has all the basic settings related to audio calls, video calls, notifications, privacy and general application behavior.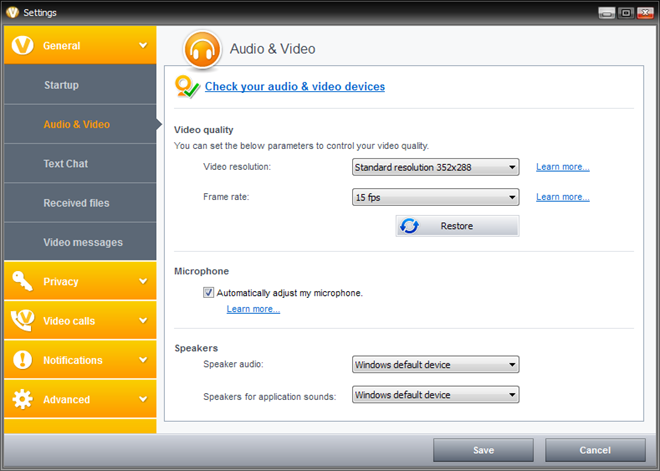 Being a regular and long time user of Skype, I found ooVoo to be similar to it in a lot of ways. First of all, it doesn't offer anything more or less to its users than Skype. The menus and options constantly kept reminding me of Skype, and if it hadn't been for the yellow and black theme of ooVoo instead of the light blue and white of Skype, I might have mistaken it for being another version of Skype. Other than that, the black color applied on the whole interface is really annoying, and an option to change it will be a relief to the eyes of people who want to change it.
It has both paid and free versions, where the free version is limited in terms of number of participants in video call conference. The complete comparison can be viewed on the product page. ooVoo is a cross platform application, and is available for Windows, Mac, iOS and Android based devices.