How To Output Audio To Two Different Devices On Windows 10
Windows only lets you output audio to one device at a time. If you have more than one app playing audio, Windows will route the audio stream through the same audio device. It will do this even if you have two different audio devices enabled and there won't be an option to output audio to two different devices. This is something that can only be accomplished through a third-party app. There are quite a few apps that let you output audio to two different devices however, for a free solution we recommend using Audio Router.
Audio Router is a free, open source app that lets you send the audio output of an app to your device of choice. The audio devices must be configured correctly i.e., they must show up as two separate devices. To check if you have two separate devices configured, right-click the speaker icon in the system tray and select 'Playback Devices' from the context menu.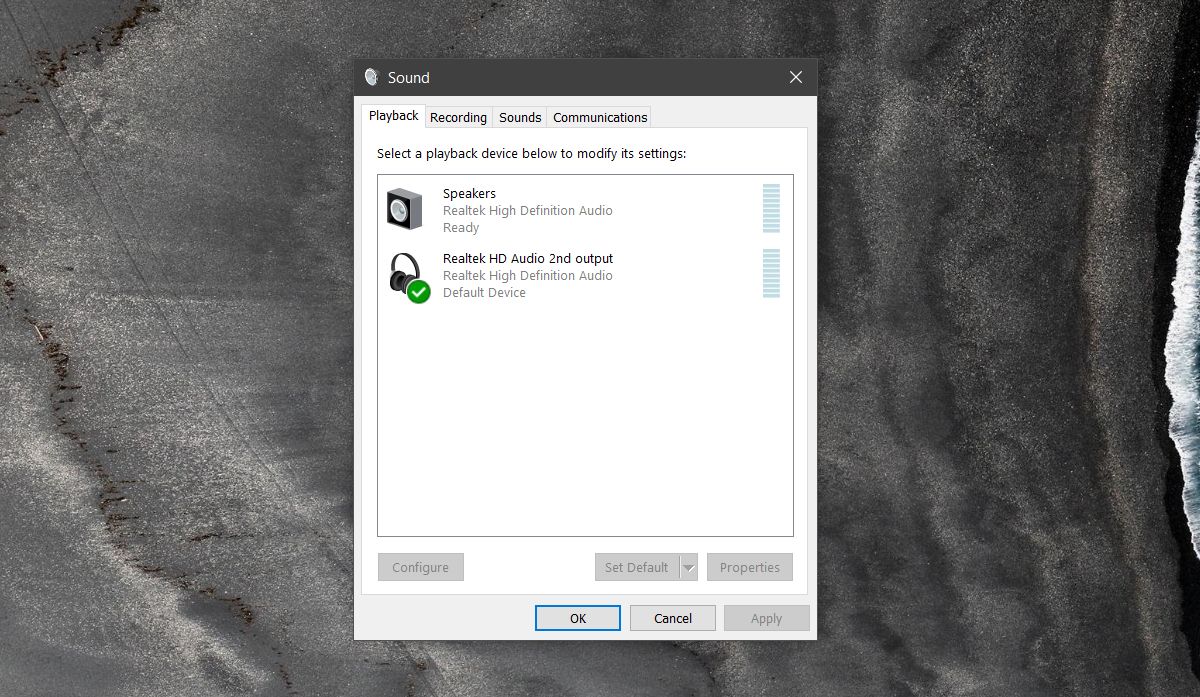 Output Audio To Two Different Devices
Install Audio Router and play audio in two different apps, or in separate instances of the same app. Run Audio Router and it will show you an interface that resembles the volume mixer in Windows. Note the dropdown arrow under each app that is running, and the audio devices that you are configured on your system.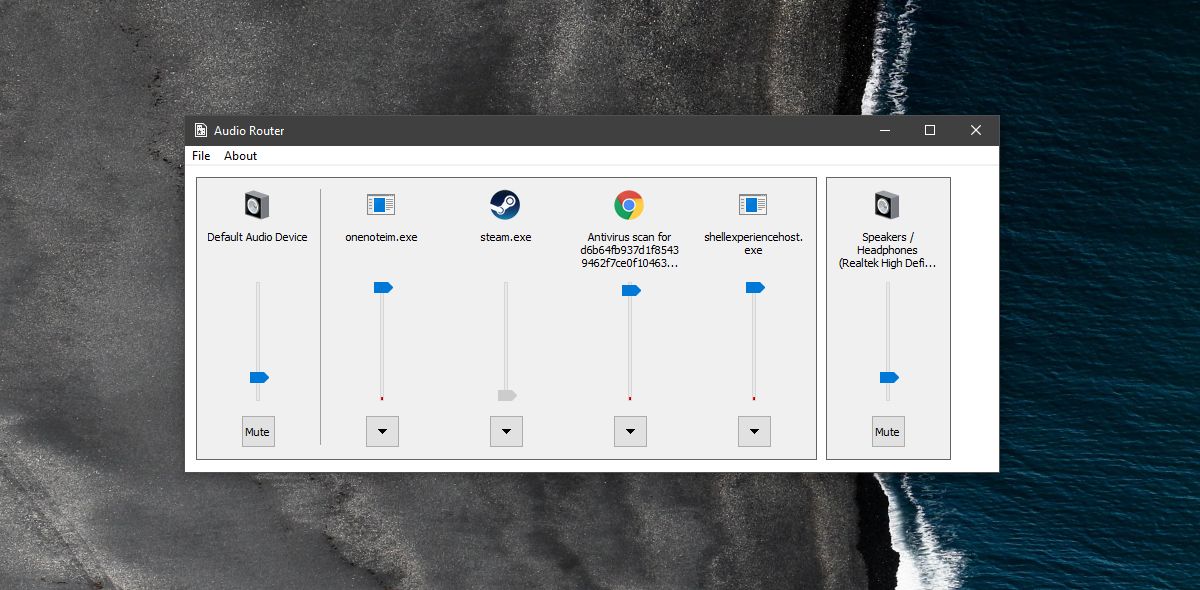 Click the dropdown arrow under an app and select the 'Route' button.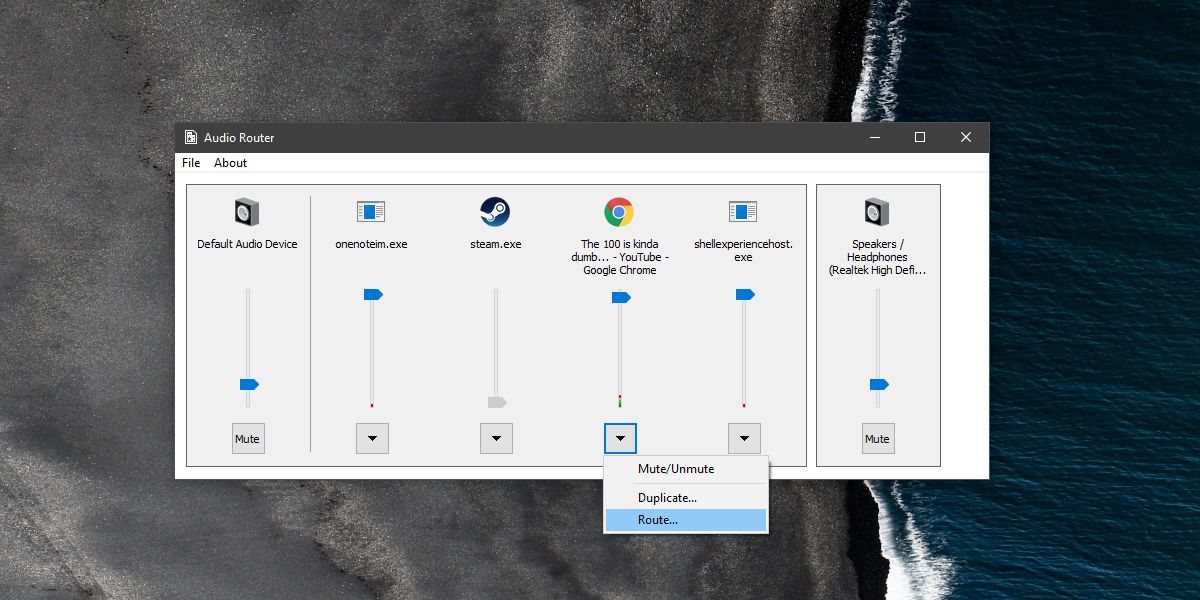 Another small window will open with a dropdown for selecting the audio device that you want to route your audio to. Select a device. The audio from the app will be sent to the device you selected. Repeat for the other app that's playing audio and select your other audio device.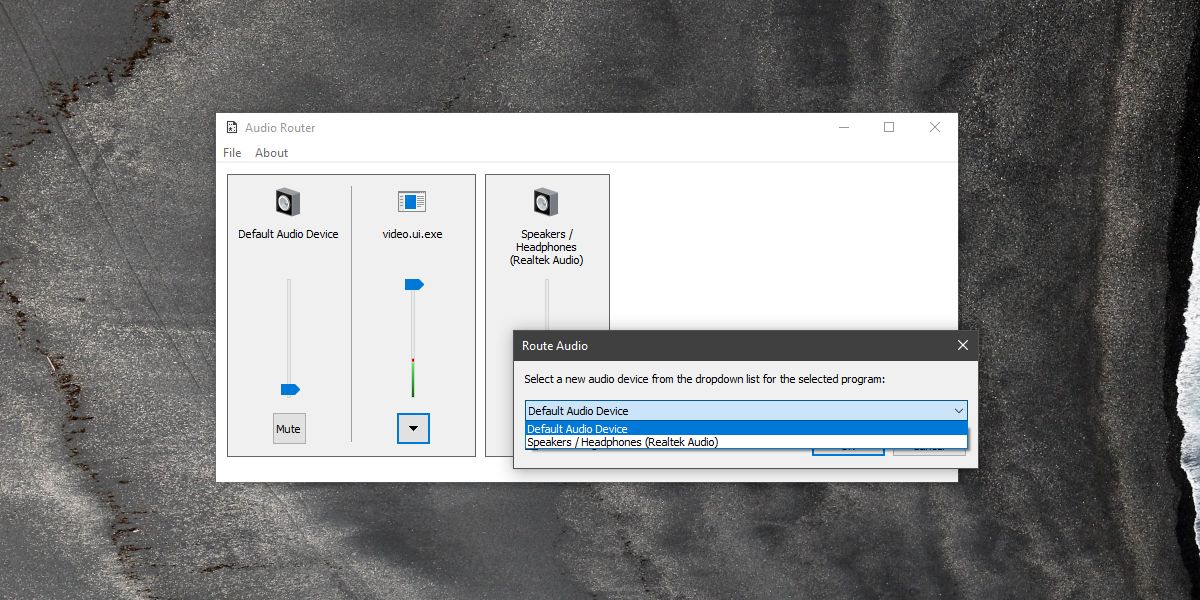 Audio Router works well but it doesn't recognize all apps by their name. For example, the TV & Movies app in Windows 10 is listed as video.ui.exe. We expect something similar happens with Groove. It might be a UWP app thing because apps like Chrome and VLC appear with their correct names.
Audio Device Configuration
If your audio device isn't configured correctly, you will need to fix it before you can use Audio Router. While we can't give system specific solutions, a couple of things you should try are;
Make sure your sound card drivers are up to date.
If you have a dedicated sound manager for your sound card e.g. the Realtek sound manager, or a dedicated sound manager from your system manufacturer, e.g. Dell Audio, make sure you've configured it correctly.
Make sure you're running Audio Router with administrative rights or you will not be able to route audio.