Pencil Project: A Powerful & Easy-To-Use GUI Prototyping Tool
Planning and sketching ideas before taking them to implementation is a useful quality that developers have learned to value. In website development, the concept of a wireframe, which is a diagram or sketch of a website ready to be handed over to a graphic designer, resonates with this need. On the other hand, prototyping deals with laying out a plan before execution for successful product development. Pencil Project is a useful GUI prototyping tool that equips creative individuals to lay out, sketch, analyze and finalize their ideas using a wide range of elements, including common shapes, basic web elements, Sketchy GUI, stencils and more. These can then be exported in PNG, SVG, HTML, PDF and ODT file formats for applications in various development domains with an artistic yet technically sound plan, ready for finishing.
As soon as the installation completes, you can use Pencil Project to begin creating diagrams. The application is built on the Firefox platform, due to which the interface is somewhat similar to the browser itself. The left sidebar presents a variety of basic and advanced elements that equip you in creating detail-oriented figures in the main workspace by dragging relevant items over the right. Double clicking a figure, allows you to enter text while right clicking provides you with Properties that let you set colors, arrangement, fonts, border and canvas resizing to name a few.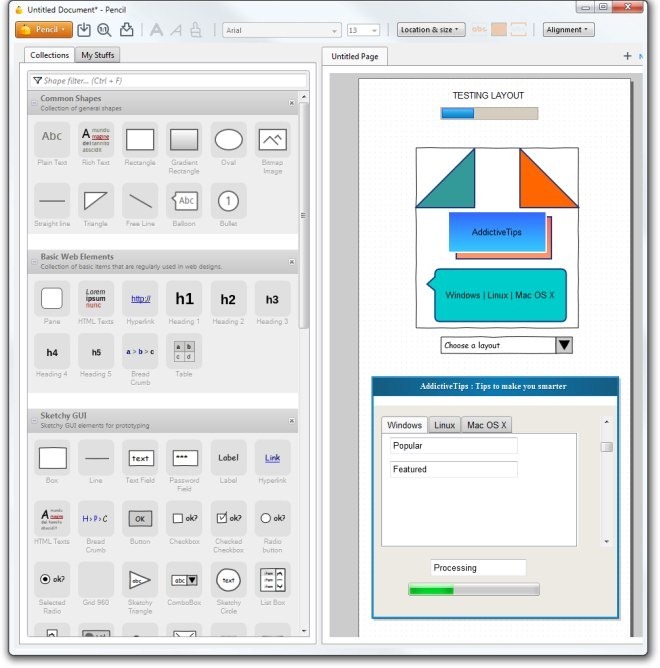 You can place favorite elements  or new elements in the My Stuffs tab for ease of access. Moreover, the Common Shapes window allows you to make use of basic elements like inserting bullets, balloon, images, line, text and shapes like rectangle, oval, etc. The Basic Web Elements section is useful for web developers, which aims to save time by providing the most frequently used elements for wireframe designing.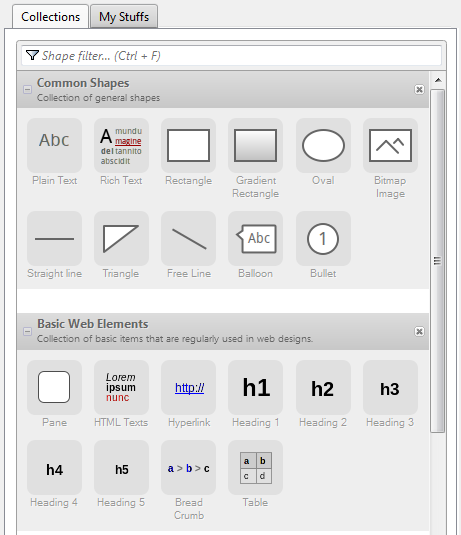 For software developers, the product interface holds utmost importance. Keeping this in mind, the Sketchy GUI collection provides relevant elements useful in prototyping. Now, you can design entire interfaces using HTML texts, tabs, progress/scroll bar, message box, window frame, lists, fields and menus.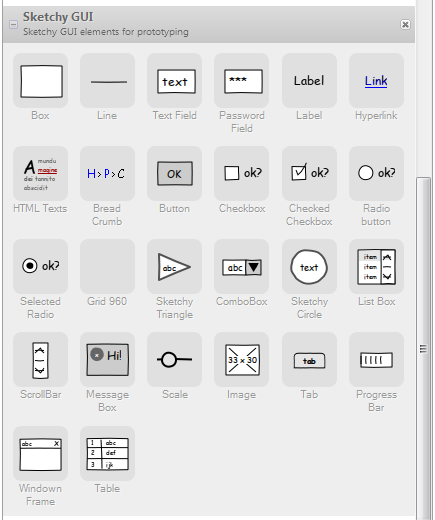 To add creative content to your world in Pencil Project, the Tools menu enables you to access Stencil Generator and Clipart browser to search for and select relevant material for your project.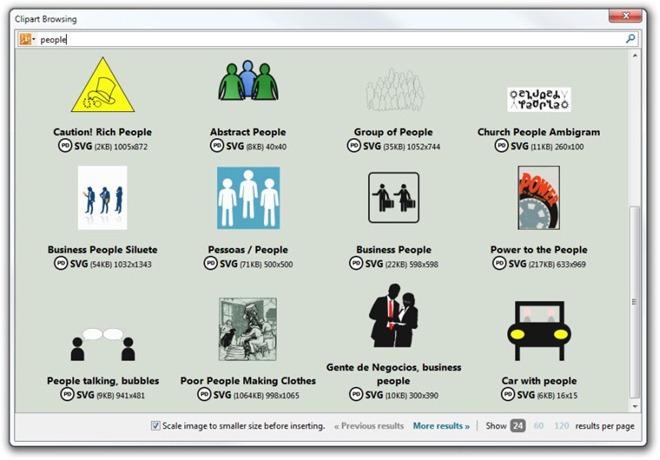 The final plan can then be exported as a document in various formats, including HTML webpages, PNG Images, Printer-friendly PDF formats and more.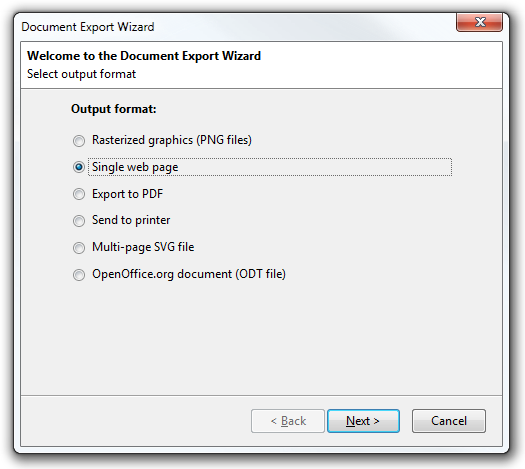 In conclusion, this utility is sure to benefit designers and developers for converting their ideas to reality. We tested the standalone version of the Pencil Project on Windows 7, 64-bit edition. It supports Linux, Mac OS X and Windows. A Firefox add-on is also available, free of cost.