PfmPad – Advance Image Viewer For Graphic Researchers
No, it is not just another image viewer. According to the developer, Gary, PfmPad provides useful functionality for graphics researchers, something that mainstream image viewers have overlooked. Even through it does include an eye-candy interface, it has some useful options that most image viewers lack. Since it is a portable, all you have to do is extract the zip archive and hit the executable file to start it up.
So what features make it suitable for graphic researchers? Lets review three important menus – Edit, View, and Tools. In Edit menu you will find options, such as, Histogram Equalization, YUV forward/reverse transform, and cubemap(which has further additional sub-options).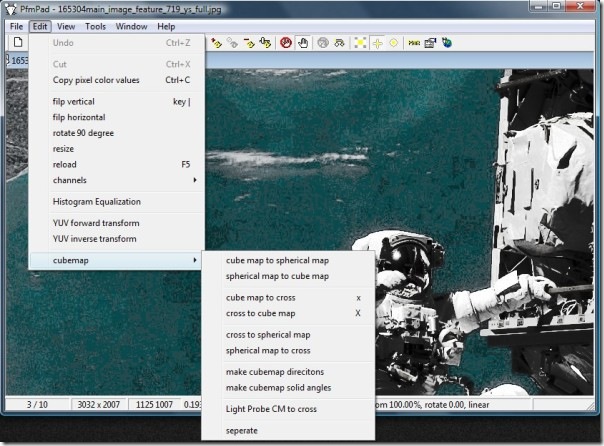 In View menu you can customize how you want the image to be displayed, it has various advanced settings that allows you to change the image pixels, choose how the image needs shown. One useful option for image researchers is that you can turn off or try out combination of three different masks, red mask, green mask, and blue mask.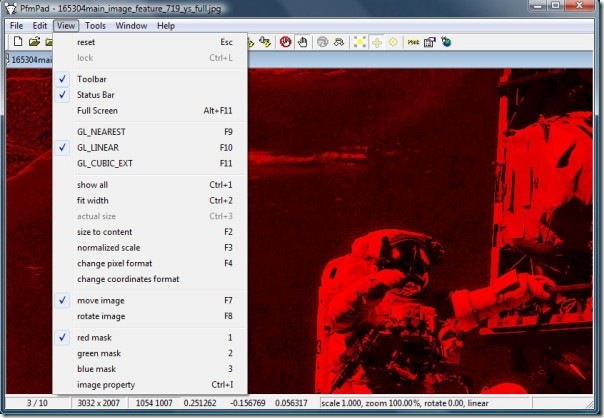 Finally we have the Tools menu that includes the most important features, you will find various tools here, they include statistics tool, cubemap tool, get block tool, and blend tool. You can also go to Preferences that allows you to change mouse sensitivity and slideshow delay.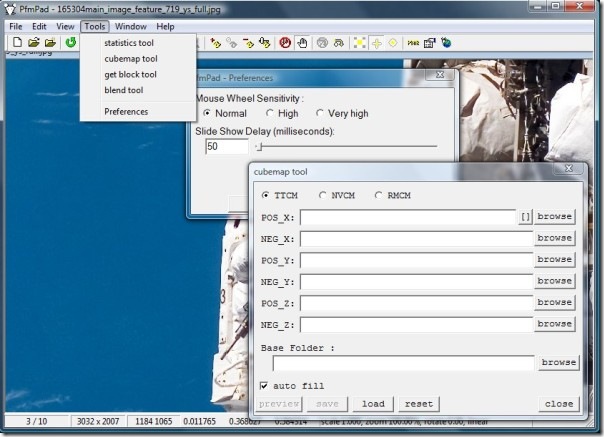 You can save image in various different formats, among them are Targe, Directdraw, PNG, JPEG, Portable Float Map, Portable Pixel Map, RAW, and others. You can see the complete list in the screenshot below.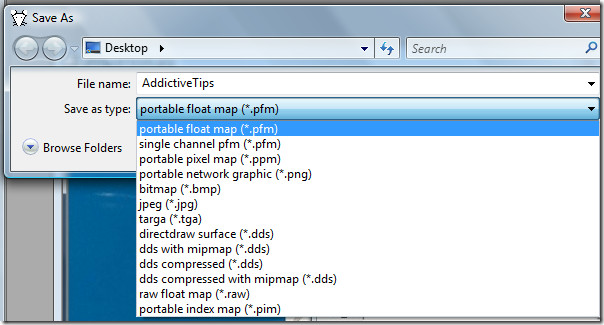 Note that even through this opensource image viewer includes quite useful advanced options, it is still under development. So don't expect it to perform like a complete product yet.
It works on all versions of Windows. For more, also check out Keyboard Image Viewer. Enjoy!