Power Up Microsoft Excel 2010/2007 With Macros & Hotkeys
Macabacus Macros is a free add-in for Excel 2010/2007 and Excel 2003 that adds various tools and keyboard shortcuts to speed up the construction of financial models. According to the developer, it can trim the time required to perform common tasks by upto 75%.
Unlike other add-ins, it doesn't install automatically. You will have to first copy the downloaded file to C:\Program Files\Microsoft Office\Office12\Library and then head over to Excel Options and select View Add-ins tab. From here, next to Manage, select Excel Add-ins and hit Go.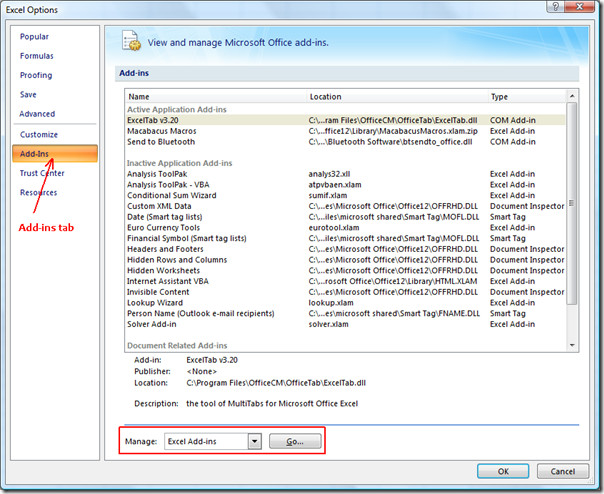 From here, check Macabacus Macros add-in and hit OK.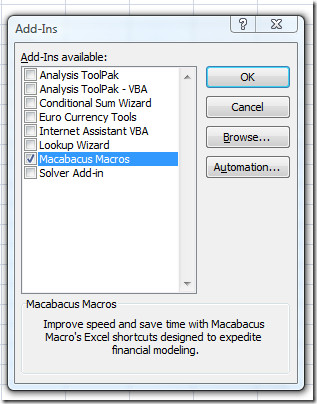 Note: The above installation method works with MS Office Excel 2010 and Excel 2007 only. To install it in Excel 2003, see the guide on developer's page.
Restart Excel and you will find the newly added Macabacus tab. It contains small tools to speed up the tasks, I have shown some in the screenshots below.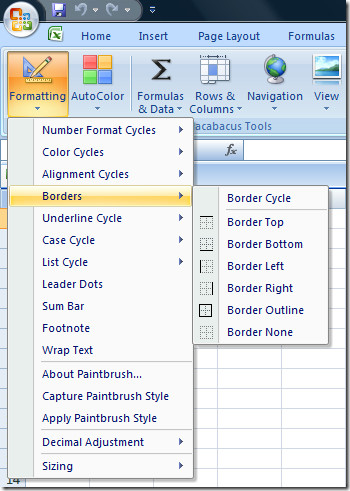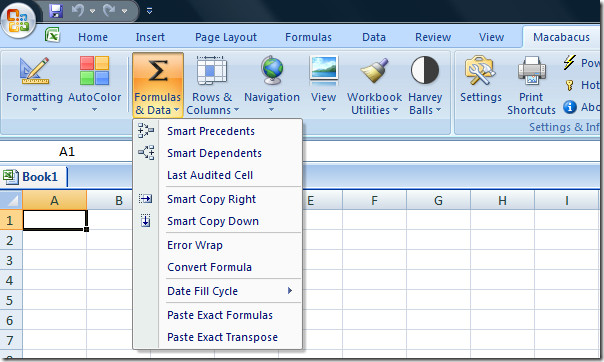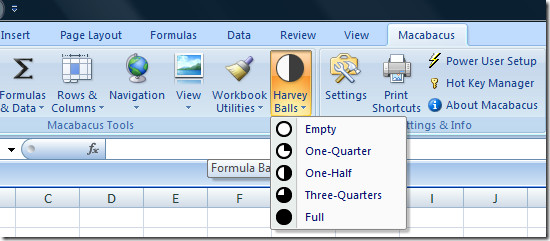 To view the hotkeys and edit them to suit your working style, hit the Hot Key Manager button.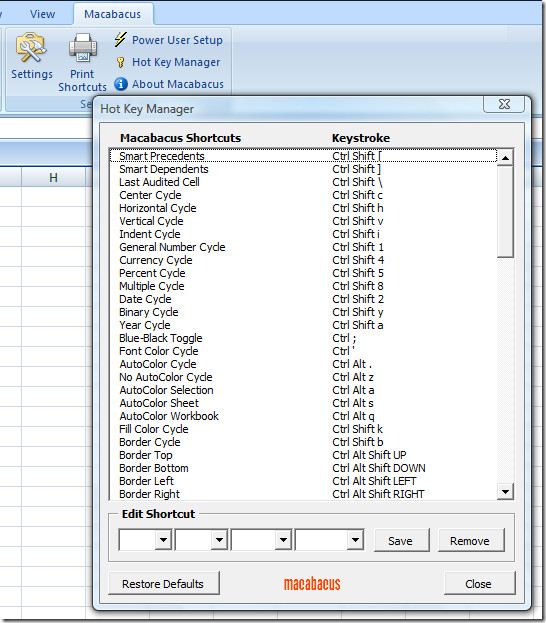 You can tweak the Color Cycles, Font AutoColor, Borders, Numbers, Alignment, and other options from Macabacus Settings dialog.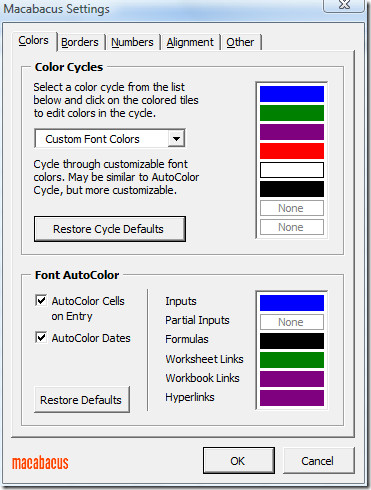 It might not come handy to average Excel user, but will surly help those heavy Excel power users.
Download Macabacus Macros Add-in
It works with Excel 2003, Excel 2007, and Excel 2010. Enjoy!