RarmaRadio: Listen To Thousands Of Radio Stations & Record Live Stream
Whether one should listen to music while working or not is a topic that has been debated for a long time. While some people say we should not listen to music during work because it makes us lose concentration, others, including myself, like to listen to music while working simply because of the fact that it works as white noise and blocks all those other distracting sounds, such as two other people talking, which may divert my attention while working. RarmaRadio is an internet radio player that allows you to listen and record thousands of radio stations from around the world. The radio directory contains stations from all over the world and supports recording in MP3, WMA and OGG audio formats. Keep reading to find out more about RarmaRadio.
During installation, it attempts to install SweetIM, so make sure that you uncheck Install SweetIM option to avoid installing it on your system.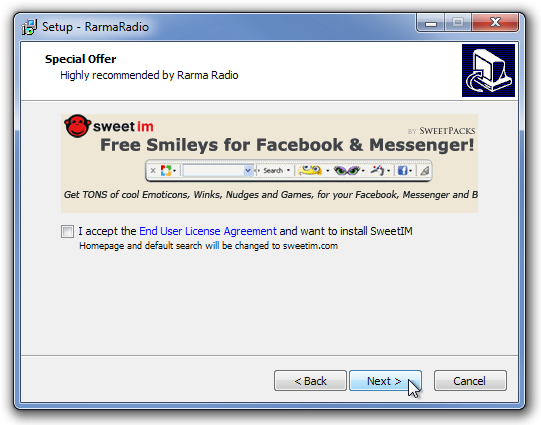 The main interface of the application has navigation buttons on the toolbar, such as Add Station, Active Streams, Favorites, History, Random etc., the radio station directory list appears at the left side, the details of a selected station appear at the right side, while the information regarding the currently playing track is available at the bottom.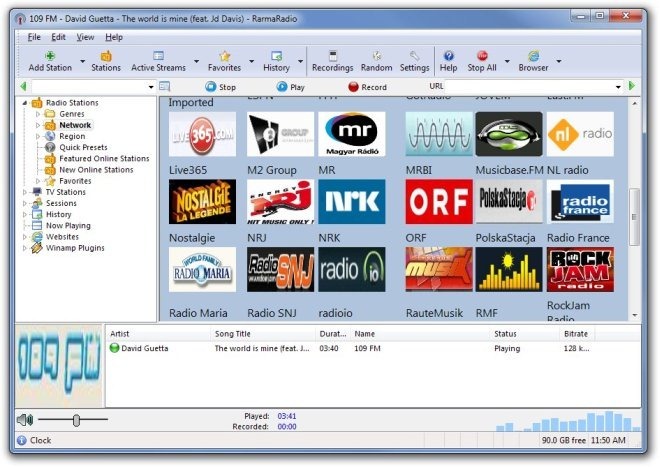 The station directory pane at the left side contains thousands of radio stations from all around the world. Radio stations can be accessed according to Genre, Network, Region, Country, Featured Online Stations and your Favorites. Other options include Sessions that shows previously played stations etc. The Search bar at the top allows you to search the directory for your favorite stations according to name, genre, region etc.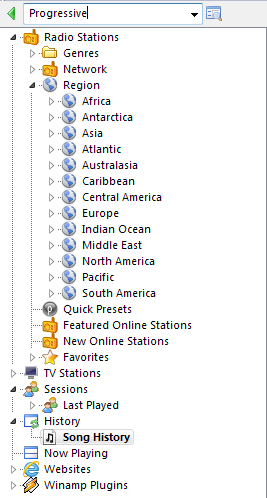 The application has the capability to play multiple streams at a time. While the one in the background will keep loading, you can instantly switch to it with a click. This saves the time that you would've spent waiting for new stream to load.

Right-clicking a currently playing song allows you to Record it, Add it to Loved tracks, Playlist, Wish list and Ignore list.

Select Add Station and enter the required information such as its Name, Country, URL and Website etc to add it to the list of radio stations.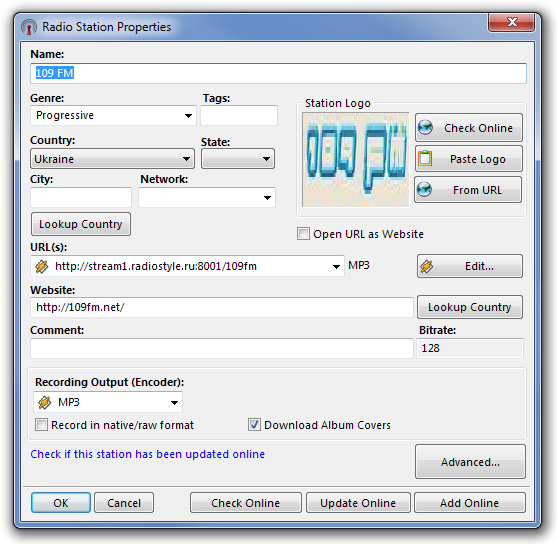 The Settings window can be accessed from Edit menu. It lets you specify General, Mouse, Recording, Hotkeys, Music Files, TV and Fonts settings of the application.
During testing, it stopped responding while switching through available streams. Nevertheless, RarmaRadio is an awesome application for listening to online radio stations. It works on both 32-bit and 64-bit versions of Windows XP, Windows Vista, Windows 7 and Windows 8. Testing was done on a 64-bit Windows 7 system.