How to reduce background noise in a call
Background noise in calls can often make it impossible to have a conversation. There are practical ways to reduce noise during a call but mics do tend to still pick up noise from fans, electric items, etc. A good quality mic may be able to drown out general noise from your surrounding but there is little you can do about noise from outside e.g., cars, people talking, phones ringing/vibrating, etc. Krisp is an app that can reduce background noise in a call. It's not free; it has a 14 day trial and after that, you have to buy a monthly subscription.
Reduce background noise in call
Download, install, and run Krisp. It will run from the system tray on Windows 10, and the menu bar on macOS. Access the app and sign in. Once you sign in, it's a good idea to quit the app and run it again so that it's detected as an audio input and output device. If you need to, check the sound on your system and enable the app as an audio device.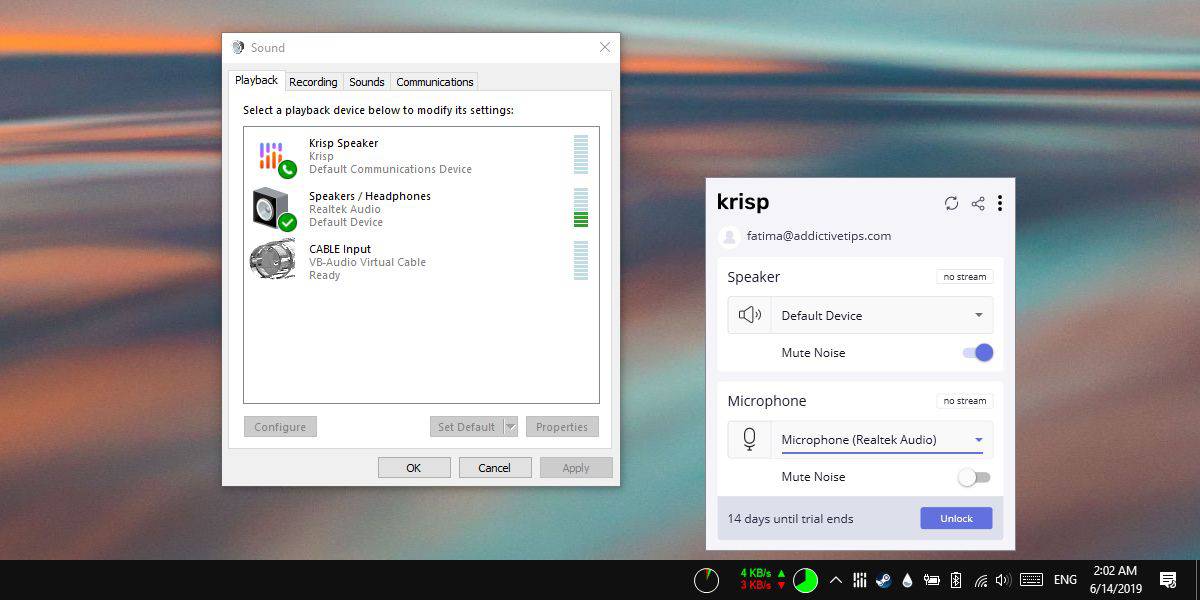 Once the app has been set up, you need to select it as the audio device in the app that you plan to use for making calls. Krisp supports 500 apps so whatever you prefer to use, chances are that Krisp will work with it.
Open the app that you want to use to make calls and go to its settings. The sound options should allow you to select a mic and speakers. For both, select Krisp. Return to Krisp's settings and enable 'Mute noise'. After that, go ahead and initiate the call.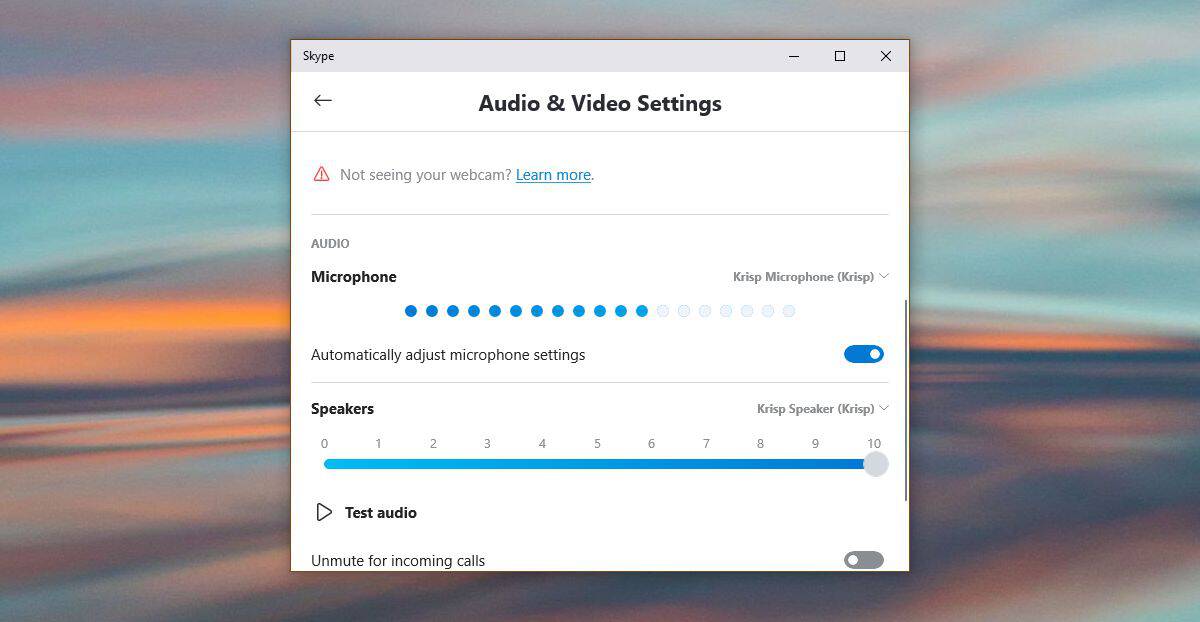 Does it work?
Yes. It reduces noise to a great extent. I tested it out with a fan on in the room. Without it, the mic picked up so much noise, it seemed like I calling from the beach. Once Krisp was enabled though, the sound was almost completely silent. Since the app has a trial version, you'll be able to try it out yourself in all the settings you make calls in and see how well it works for you.
If you do like it, you'll have to buy a subscription and this app isn't on the cheap side of things. If you buy a full year's subscription, it costs $10/month which is affordable however, if you pay your subscription on a monthly basis, it will cost $20/month. It really makes you stop and wonder if you can even afford to have a nice, quite conversation. Admittedly, this is best for professional set ups where it's your job to make calls. For home users, this might be a splurge.
Have audio recordings you need to reduce noise from? Try Audacity's noise reduction feature.