How to assign a role in Microsoft Teams
Microsoft Teams aren't just for creating a small work-place chat channel. The app, coupled with the services that it works with, can be used in large organizations. Of course, the larger the team, the harder it will be to manage it, which is why Microsoft Teams allows an admin to assign different roles to team members.
Assign roles in Microsoft Teams
You can assign a role to a team member from the Microsoft 365 admin center in one of two ways.
1. Microsoft Teams roles
In your browser, visit the Microsoft 365 admin center.
Sign in with your admin account.
In the column on the left, select Roles.
In the pane on the right, scroll down and click 'Show all roles.'
Carefully go through the list of roles.
Select the role you want to assign to a user.
Click 'Assign admin' at the top.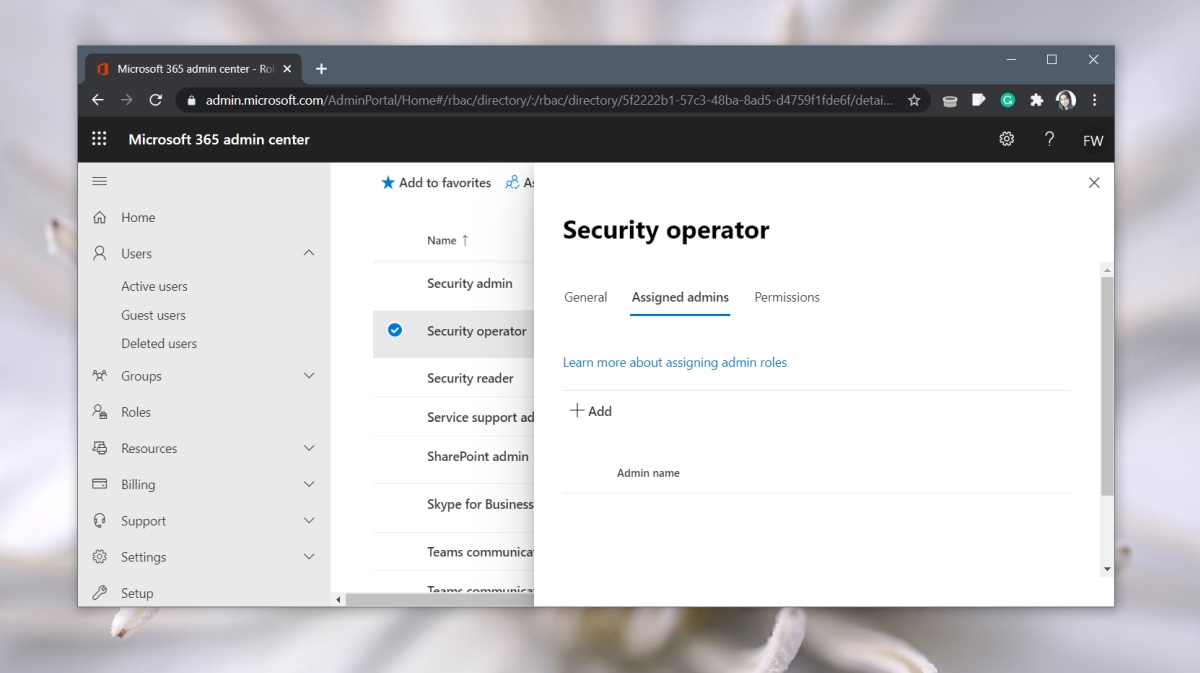 In the panel that opens on the right, click the '+Add' button.
Enter the name/email of a team member.
Click 'Save' to assign the role.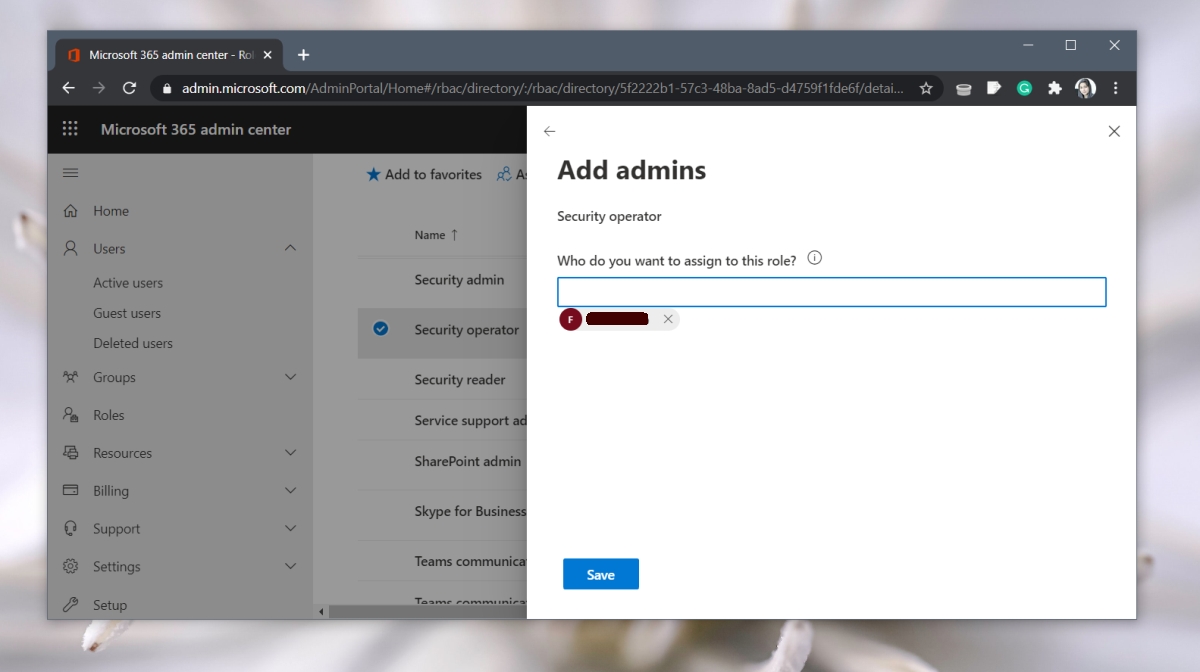 2. Microsoft Teams Active users
While you can pick a role from the list of roles and assign it to a team member, you can also go through a list of users/team members and assign a role to them directly.
In your browser, visit the Microsoft 365 admin center.
In the column on the left, expand Users.
Select Active users.
Select the user you want to assign a role to.
Click the more options (three dots) button next to the user's name/email.
Select 'Manage roles.'
In the panel that opens, select 'Admin center access.'
Select one or several roles for the user.
Click 'Save changes,' and the roles will be activated.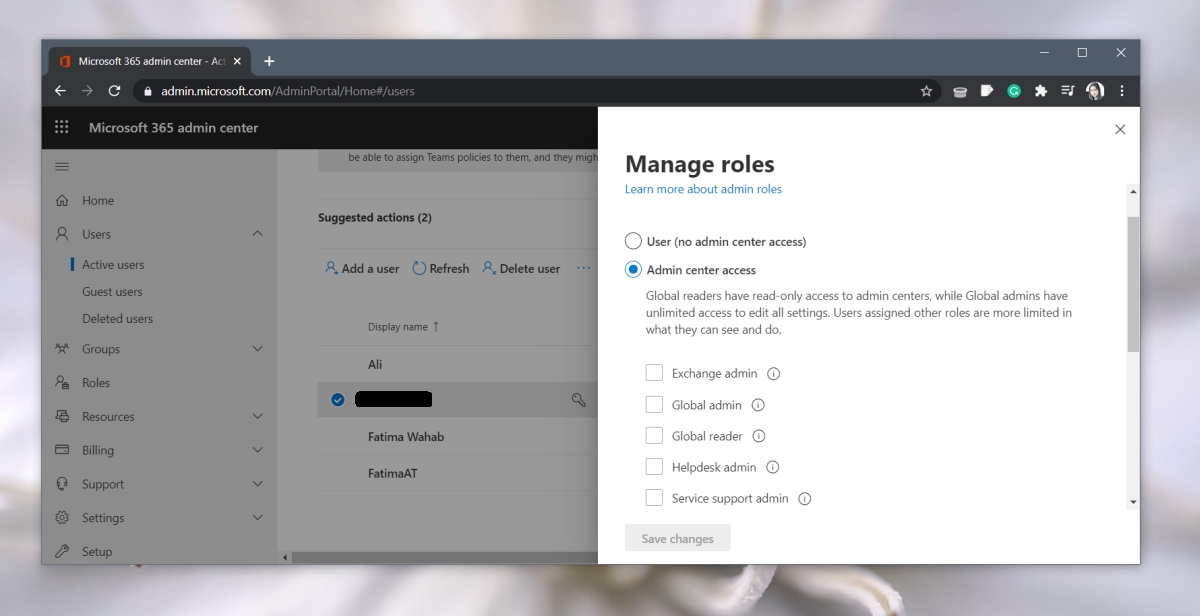 Roles not applying
If you've assigned a role to a user, and they're unable to access the privileges that come with it, e.g., access the Microsoft 365 admin center, ask them to sign out and sign back into their Microsoft account in their browser.
Conclusion
Microsoft Teams has a lot of different roles that can be assigned to team members, and a single team member can be assigned multiple roles. That said, users do not have the freedom to create a custom role. In fact, users cannot bundle multiple roles into a single custom role. The role assignment process is a bit rigid in this regard, but if you ever have trouble getting a feature to work, the individual roles will make it easier to isolate the problem.