How To Get An RSS Link To A Podcast On iTunes
iTunes isn't just great for buying high quality music, it's also a good place to find podcasts on all sorts of topics. You can subscribe to most popular podcasts on iTunes however you may not like listening to them on the app itseld. A lot of people have their own preferred apps for listening to podcasts and these apps allow you to add any podcast to it with an RSS link. Here's how you can get an RSS link to a podcast on iTunes.
SPOILER ALERT: Scroll down and watch the video tutorial at the end of this article.
RSS Link To iTunes Podcast
Open iTunes on your desktop. Make sure you're already subscribed to the podcast that you want to get the RSS link to. Go to your Library and select Podcasts. From the list of podcasts in your library, right-click the one you want to get the RSS link for. From the context menu, select 'Copy Podcast URL'. This will copy the RSS link to your clipboard. Save it somewhere or add it to your preferred podcast app.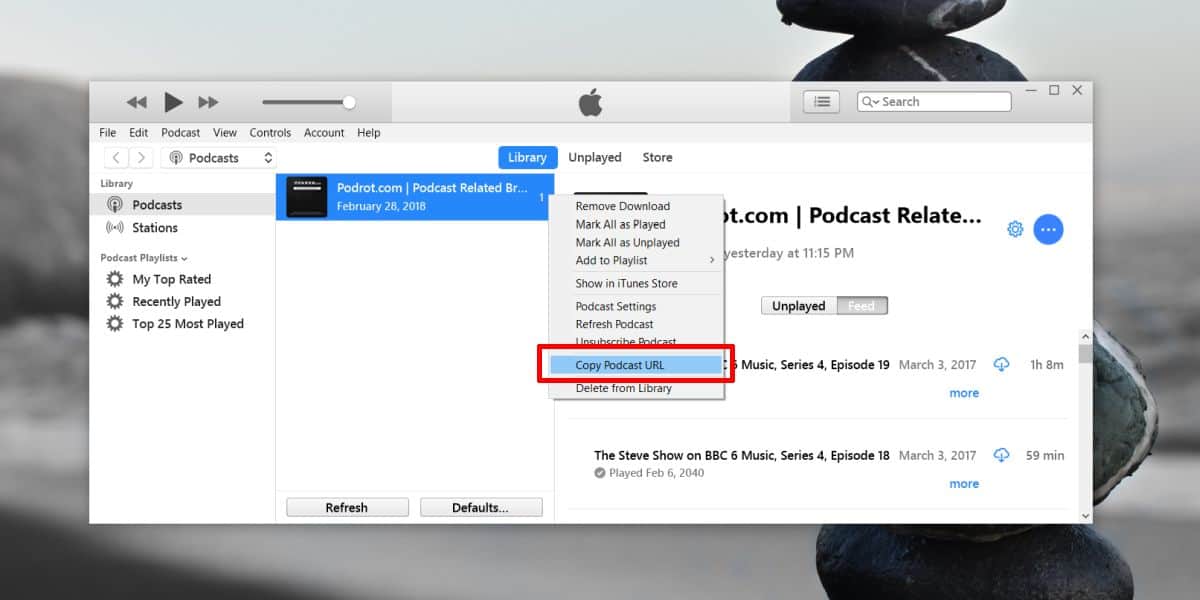 This allows you to listen to the complete podcast series. If you want, you can also get the link to a specific episode from a podcast. To do that, again go to your iTunes library and select Podcasts. Select the podcast that contains the episode you want to get the link to. Find the episode from the list of episodes and right-click it. From the context menu, select Podcast Info.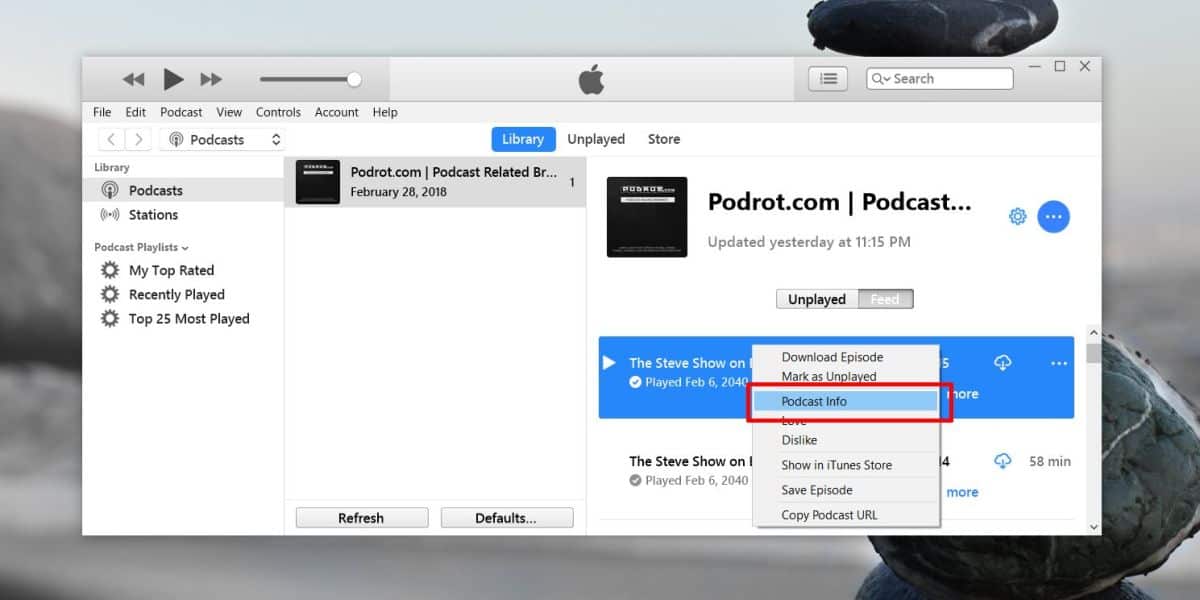 Another window will open. This window will have multiple tabs. Go to the Description tab and check the description given for it. It will contain a direct link to the episode. You can use this link to listen to a particular episode instead of the entire podcast. To listen to the episode, add the link the same way you add a podcast to your preferred app.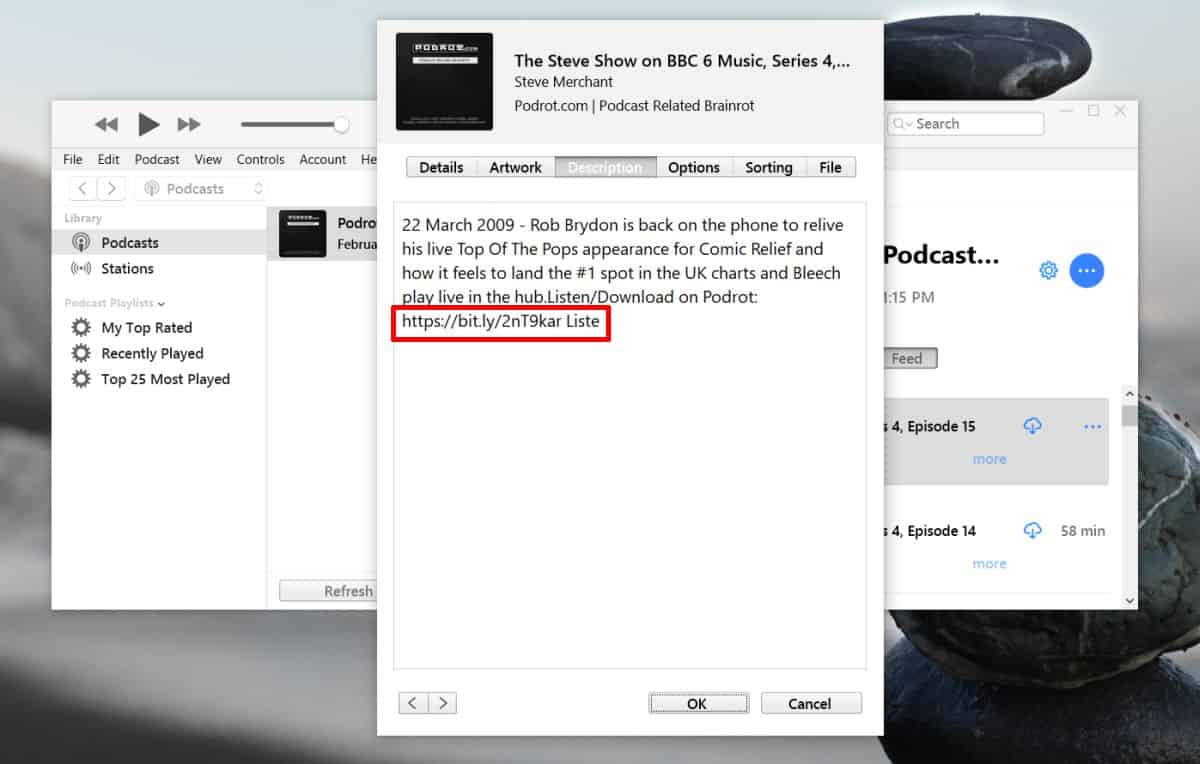 If you don't have a podcast app that you prefer, you can always use VLC player but we should warn you that while it can play entire podcast series as well as individual episodes, it's not the greatest podcast player.
If you're looking for a new podcast app and you don't mind spending money on one, make sure that it allows you to add podcasts with a link. It's a fairly staple feature but some apps prefer to offer their own selection of podcasts and bar all others from being streamed. That's not the kind of app you want to spend money on so do your research before you buy an app. There are of course a lot of free ones that are good.