Safely Remove Hardware Icon Not Showing Anymore in Windows 10? (FIXED)
When you connect any type of storage device to a Windows 10 PC, an icon appears in the system tray. This icon indicates that removable storage is connected to the system, gives you access to a list of removable devices that are connected to the system, and allows you to safely remove a device once you're done using it.
Safely removing a device is something users have been conditioned to do for years though, on newer systems, it just isn't necessary anymore. That said, out of habit and out of fear of losing files, we still prefer to safely remove a device instead of just yanking it out.
Safely remove hardware icon disappeared in Windows 10
If you do not see the 'Safely remove hardware' icon in the system tray, you won't be able to stop the device before you remove it. You can, as stated earlier, disconnect it anyway but if you're averse to the practice, there are a few easy fixes you can try to get the Safely remove hardware icon back.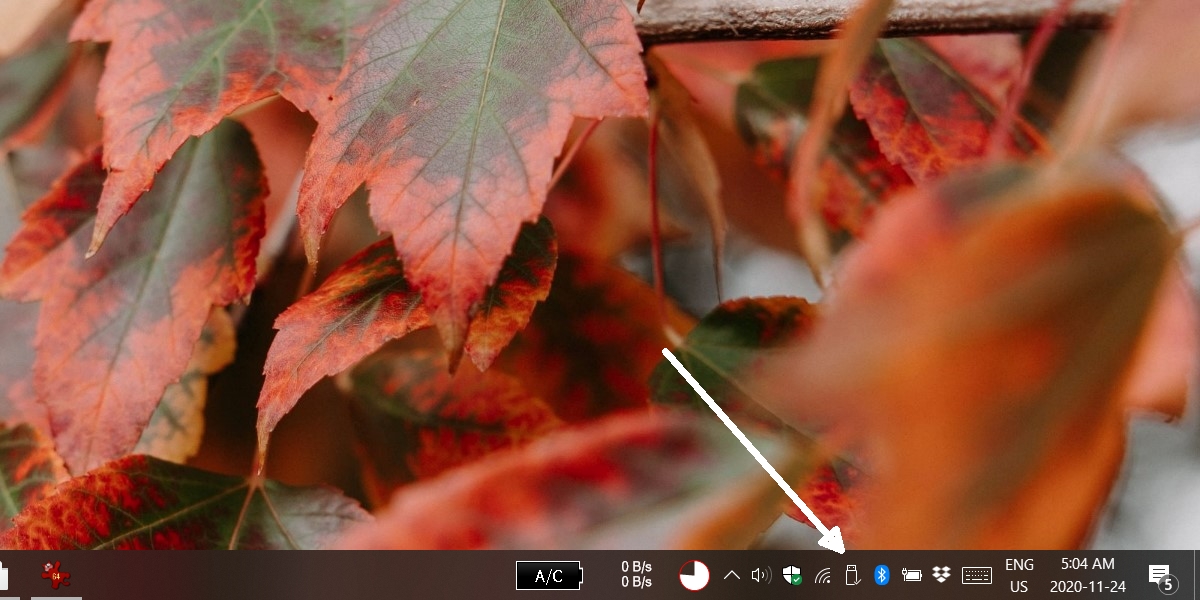 Basic check
Make sure the device you connect shows up in File Explorer. Open File Explorer and go to This PC. The device should be listed there and you should be able to access it. If, when you try to access the device, you get an error saying the device needs to be formatted, there's a chance the device itself has problems which is why the safely remove hardware icon isn't appearing.
1. Enable the Safely remove hardware icon
It is possible that the Safely remove hardware icon hasn't been enabled on the system tray. The system icons can be turned off but they're easy to turn on.
Open the Settings app (Win+I keyboard shortcut).
Go to Personlization>Taskbar.
Scroll down to the Notifications area section.
Click 'Select which icons appear in the taskbar'.
Look for Windows Explorer: Safely remove hardware switch and turn it on.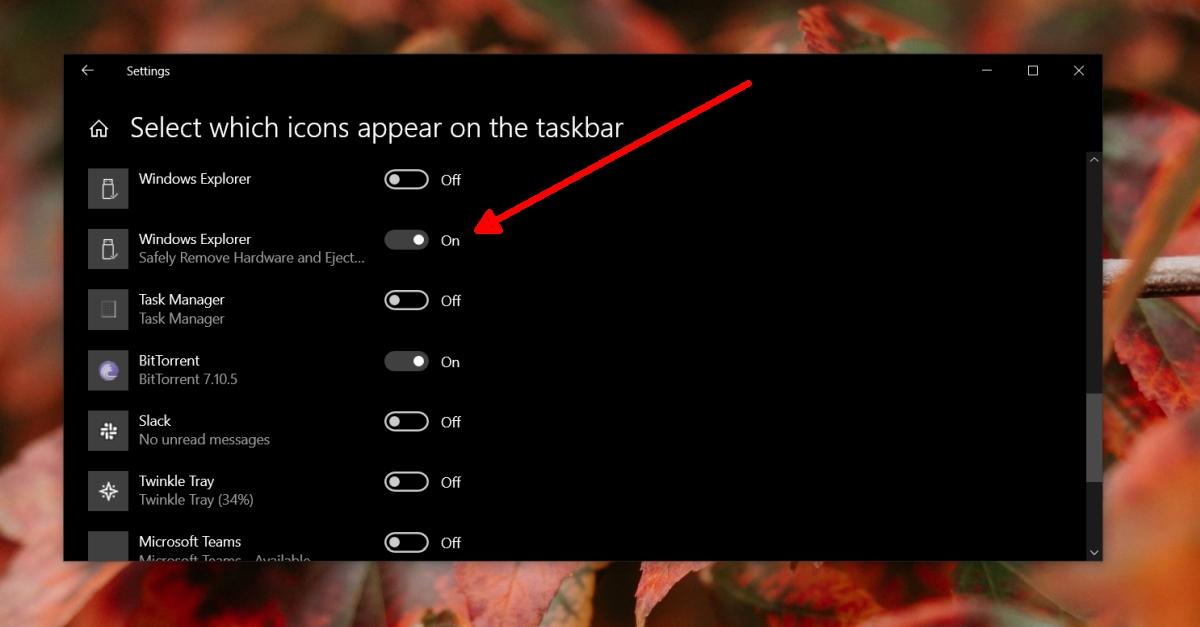 2. Drag icon out from overflow menu
The system tray, by default, does not show all icons. After a certain number, it hides icons in the overflow menu and users have to manually drag them out and on to the system tray.
Click the arrow next to the system tray.
From the overflow menu, click and drag the icon out.
Drop it on to the visible part of the system tray.
4. Restart Explorer.exe
Explorer.exe is a process that controls many UI elements on Windows 10, including the taskbar and system tray. Restarting it can get the Safely remove hardware icon to show up.
Right-click the taskbar and select Task Manager from the context menu.
Go to the Processes tab.
Look for Windows Explorer and select it.
Click the Restart button at the bottom right.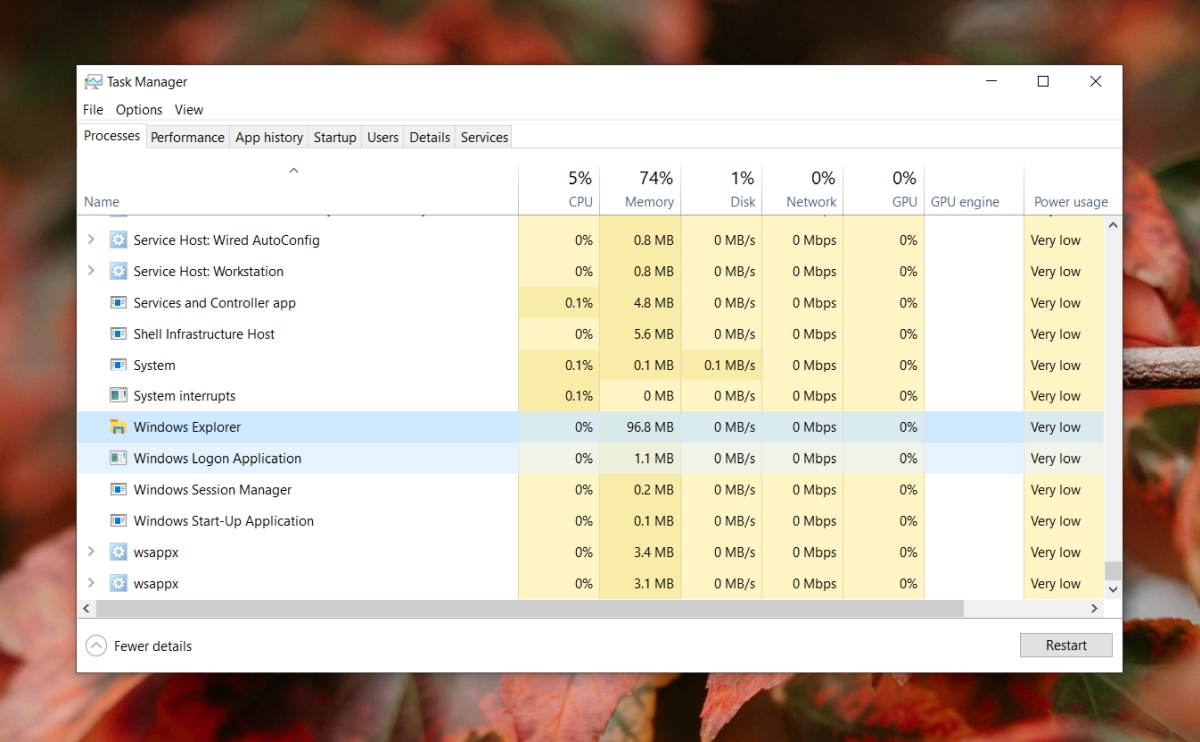 5. Reinstall Universal serial bus device
External storage devices normally connect via a USB port and if there's a problem with the device, the safely remove hardware icon may not show up.
Open Device Manager.
Expand Universal serial bus controllers.
Right-click the USB port/device your external drive is connected to.
Select Uninstall device from the context menu.
On Device Manager, click the Scan for hardware changes button.
The device will be installed again.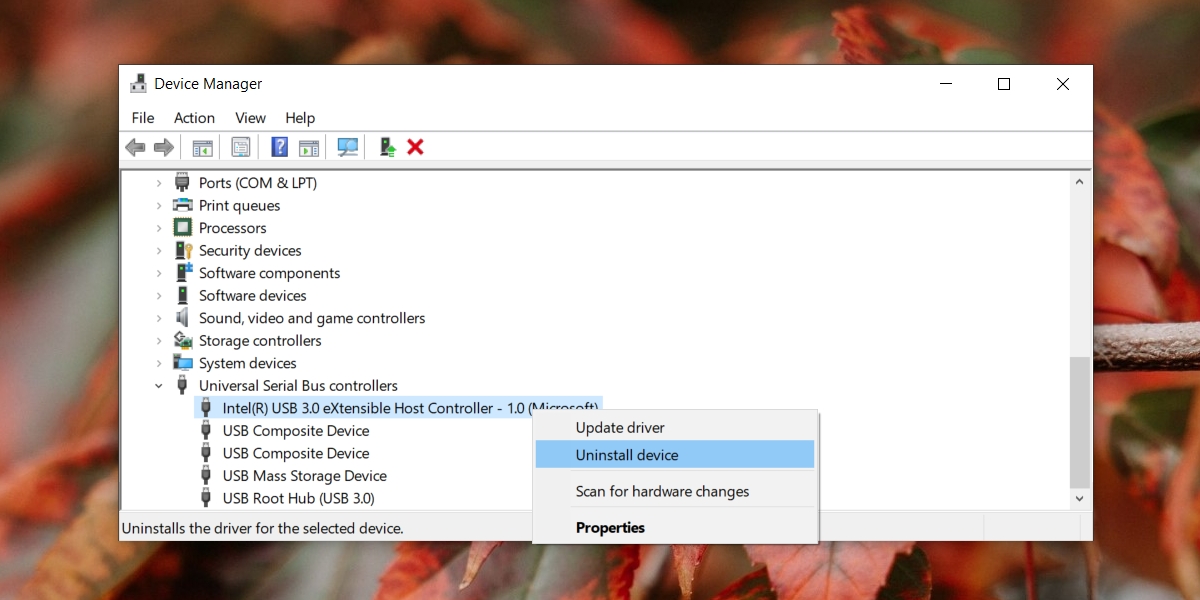 6. Create a desktop shortcut
If all else fails, you can create a desktop shortcut that will open a list of connected devices and give you an option to stop them safely.
On your desktop, right-click on an empty area.
Select New>Shortcut.
Enter the following in the location field.
RunDll32.exe shell32.dll,Control_RunDLL hotplug.dl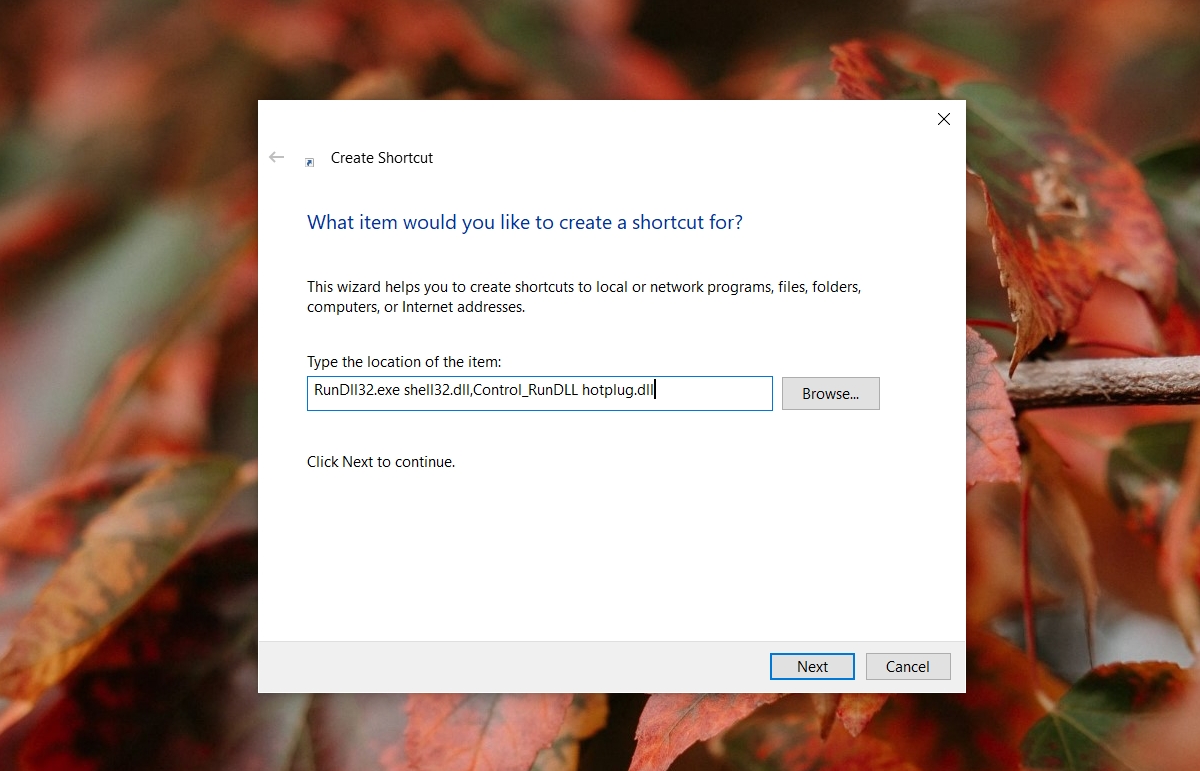 Give the shortcut a name that tells you what it does and finish creating it.
Double-click the shortcut.
On the window that opens, select the device you want to stop.
Click Stop.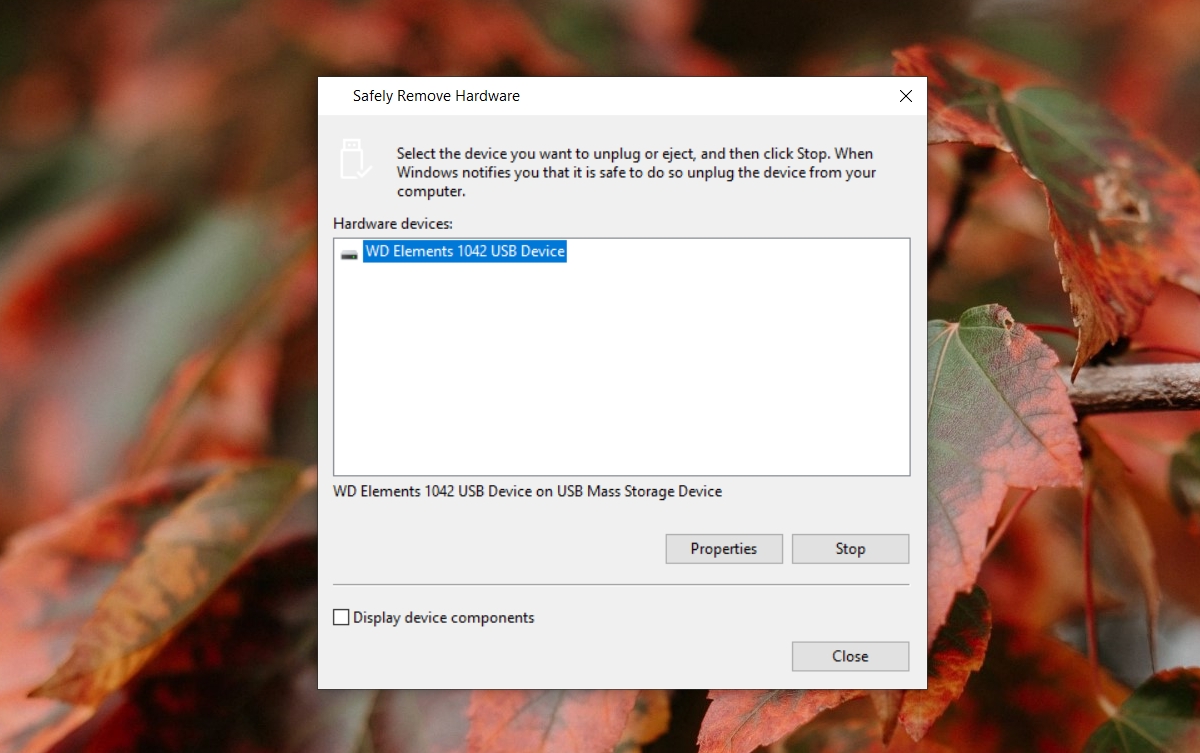 Conclusion
The system tray is generally stable on Windows 10. It's rare for users to have persistent problems with it. Normally, anything that doesn't load can be fixed either by restarting Explorer.exe or by restarting the system.