How to screen share on Discord on Windows 10
Discord's userbase is cemented in the gaming sphere but you will find that plenty of people recommend using it for personal and work communications. Discord can't compete with apps like Microsoft Teams but it's a fairly good alternative to both Slack and Skype.
Screen share on Discord
Discord's userbase tends to impact the impression most people have of the app i.e., it's for games. While you can stream to Discord, the app can also be used for basic video calls and it can share the screen or a certain app window with anyone else.
Open Discord and select a group or thread.
Click the video call button.
Once the call has been initiated, click the 'Share your screen' button (it's nested between the webcam and mic toggles).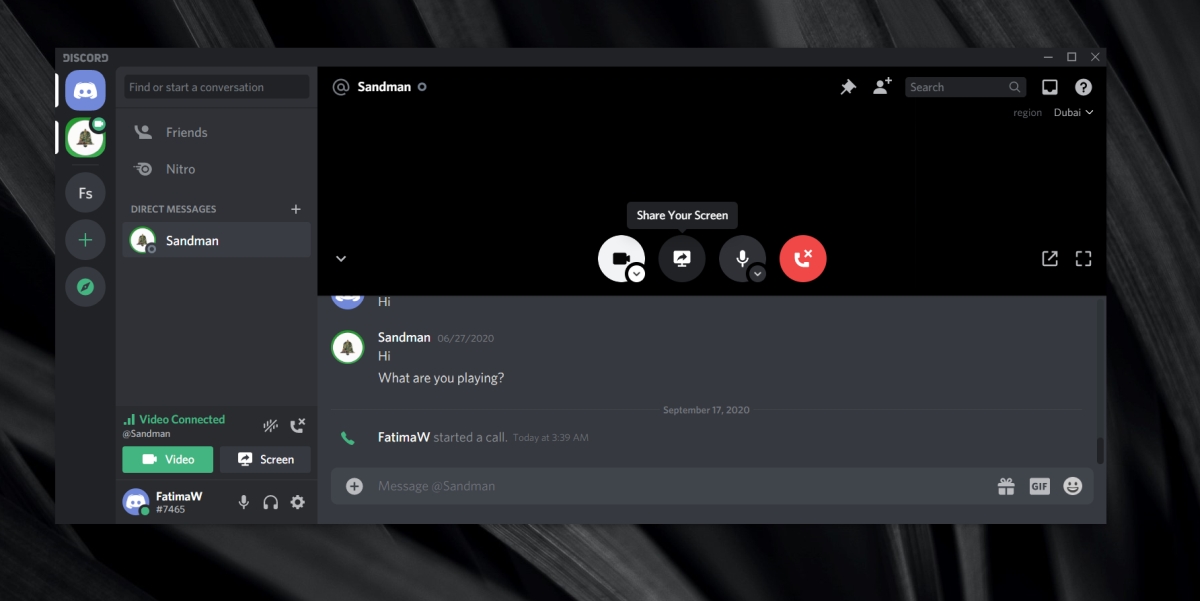 Select what you'd like to share i.e., a window that's open on your screen, or the entire screen. Apps that minimized will not be listed for sharing.
Select the streaming quality and the framerate you'd like to share the stream on.
Click Go Live.
When the call is answered, the screen will be visible to all participants.
If you'd like to share the webcam feed as well as your screen, click the camera icon to enable it.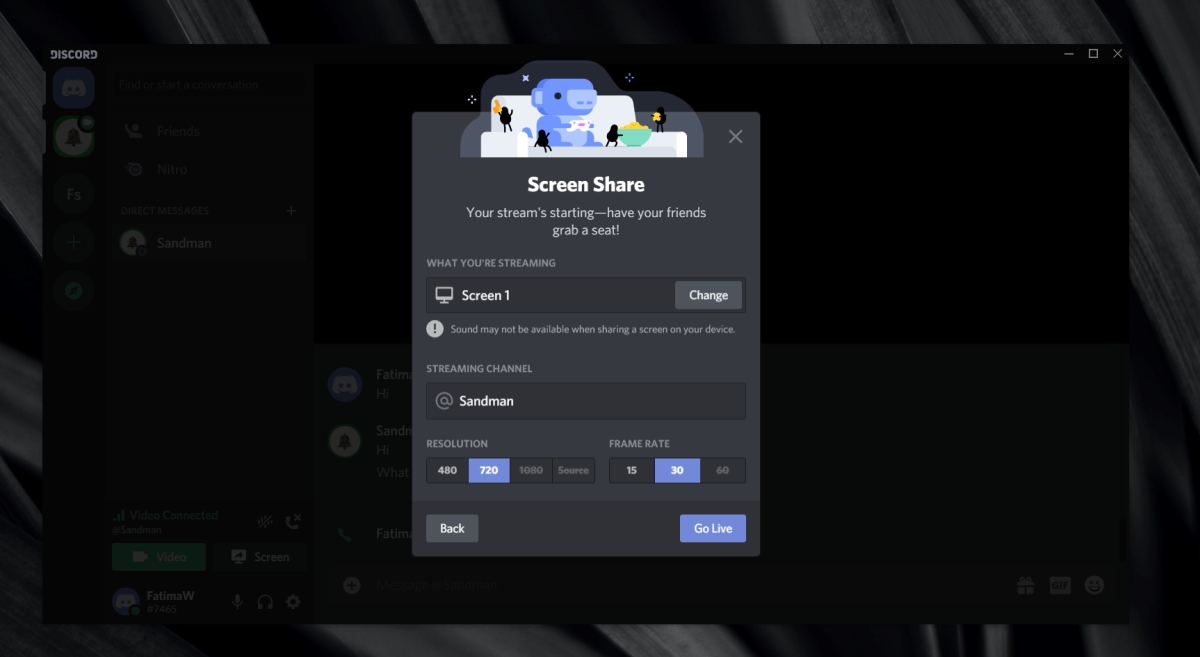 Note: To share your screen to a public room, you must first have permission to do so. Permissions for public rooms are managed by mods or admins. You cannot share the screen with an entire server.
Screen sharing vs live streaming
Discord is known for live streaming but live streaming is essentially just sharing your screen with someone. Live streaming is synonymous with broadcasting a stream to a service like YouTube or Twitch while screen sharing is mostly private and one-on-one between friends or a group of friends.
With Discord, ten people can share their screens at the same time which you won't find in many other apps. Not even Microsoft Teams allows multiple participants in the same call to share their screens all at once.
Conclusion
Discord's screen sharing feature is rather underrated. Not only does it allow users to choose the quality of the stream (resolution and FPS), it's also far more stable than screen sharing on Skype. Users can share both their desktop and their camera feed within a call, and this goes for everyone who can share their screen which, again, isn't a feature you'll find on many popular online meeting tools. Discord handles these streams exceptionally well so long as your internet connection is stable.