Screen2Exe – Free Instant Screen Video Capture Software
Do you want to give someone an instant screen demo on how to use a product or software? Or maybe you want to teach someone how to access an option or a feature? Screen2Exe(direct download link), as the name says, is a free tool that lets you create instant screen demos in exe format. You can capture screen demo instantly in three easy steps: Record, Edit, and Save.
Run the program, select screen capture frame rate from the right sidebar and choose whether to include audio from microphone or not. Then select the range of area that you want to record by dragging a box in the window and click Update, by default it will record the whole screen.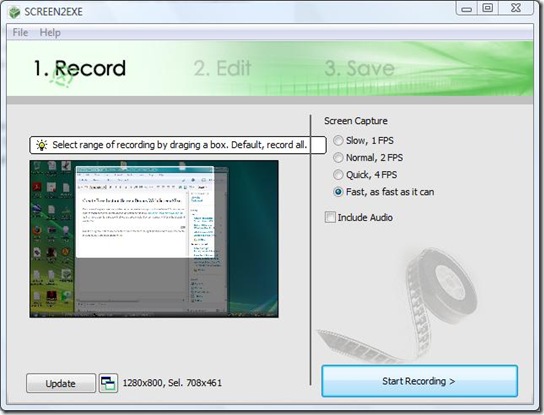 When ready, click Start Recording.
The recording will begin in five seconds, you can always pause/resume the recording by pressing F9 and end the recording by pressing F10. Once you stop the recording you will be shown the details of the video along with a few options(check screenshot below).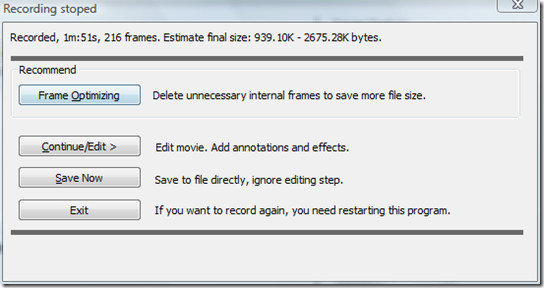 Frame Optimizing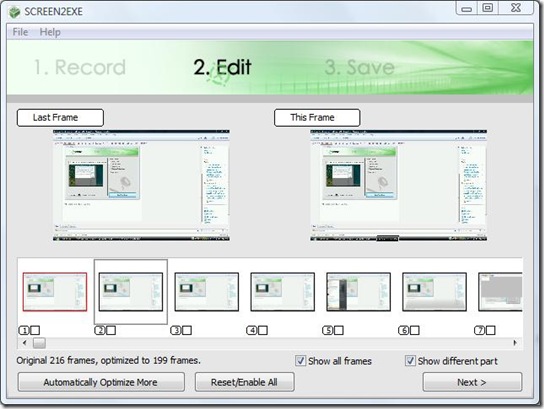 Continue/Edit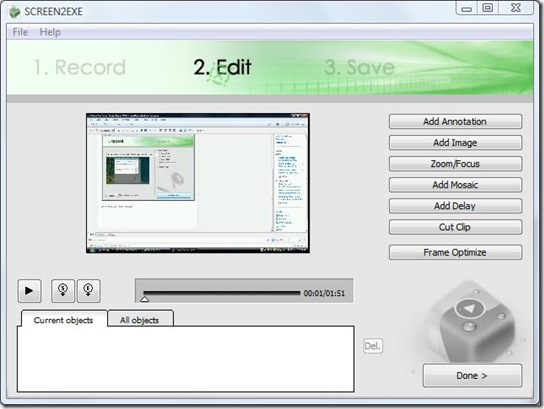 Save Now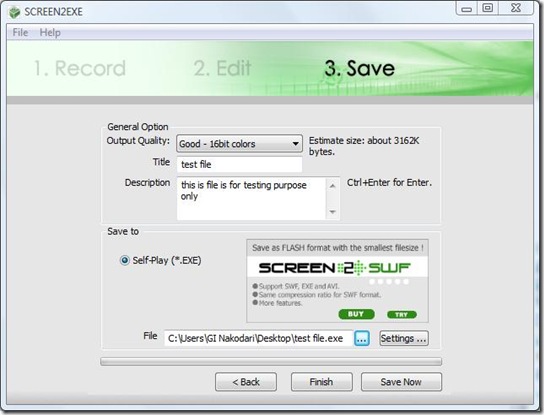 Here are some key features of this application,
Record onscreen changes to a self-played EXE file.
Record mouse movement and clicking.
Record speech from microphone.
Support partial recording.
Get smallest movie file for fast sharing.
Best quality and Scalable settings.
Add mosaic effect to protect privacy.
The only downside is that it saves the output in exe format only, it would be great if the developers could add some additional video formats too. Enjoy!