How to search text inside documents on Windows 10
Windows 10 has a search feature that can find files; you can search for files by name, by date, and by type. The search on the taskbar works just as well as the search feature in File Explorer.
While you can search for files, you must know what a file was called, what date or approximate date it was created on, and what type of file it is. Barring the availability of this information, finding a file is rather difficult.
One other parameter that can be used to search for a file is its content. If you remember part of what was in a file, you can use it as a search parameter. This only works if the file is text-based or it can store text in it.
Search text inside documents
On Windows 10, you can search text inside certain documents or file types. Generally speaking, the supported file types are;
TXT files
DOCX files
LOG files
XLSX files
There may be other files that are supported but many text-based files such as a PS1 script cannot be searched.
Search text in files from File Explorer
To search text in files using File Explorer, follow these steps.
Open File Explorer.
Navigate to the drive or folder you think the file might be in.
Click inside the search bar next to the location bar.
Enter a term that you know is unique to the file and tap Enter.
File Explorer will show you the files it has found.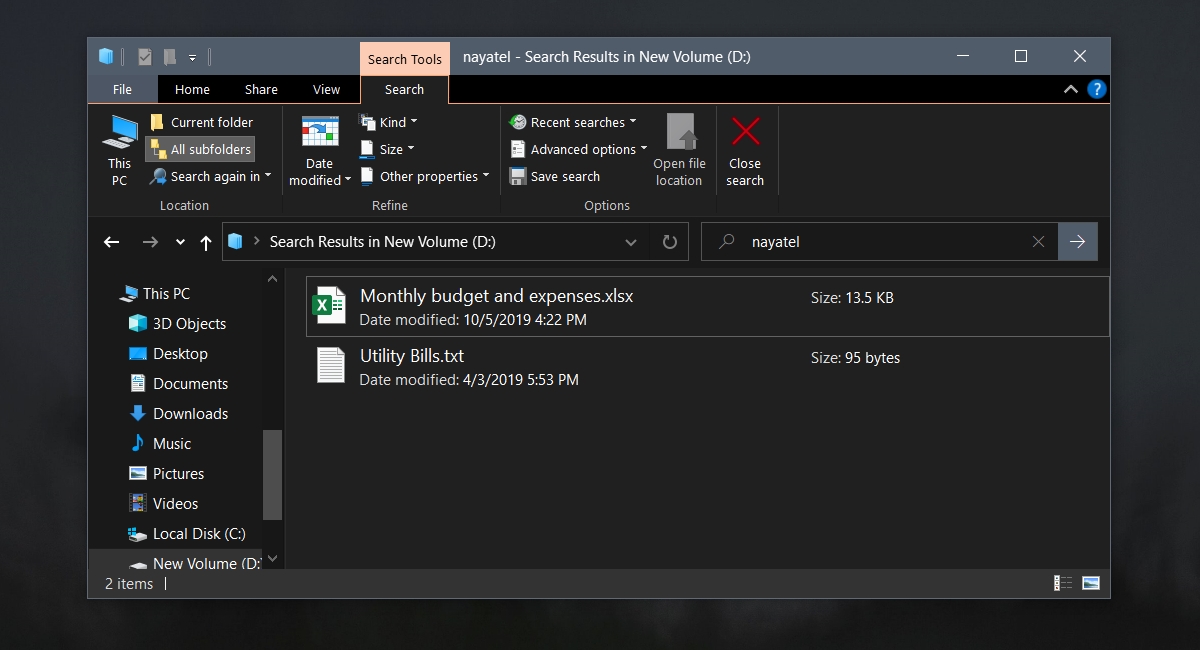 Search text in files with AnyTXT
As mentioned, text search in files isn't supported for all file types so if you're looking to search inside a file that isn't supported, you need a third-party app like AnyTXT.
Download and install AnyTXT.
Run the app.
Open the drive dropdown and select the drive you want to search.
Open the drive dropdown and select the file format you want to search.
Enter the term you want to search for.
Click Go.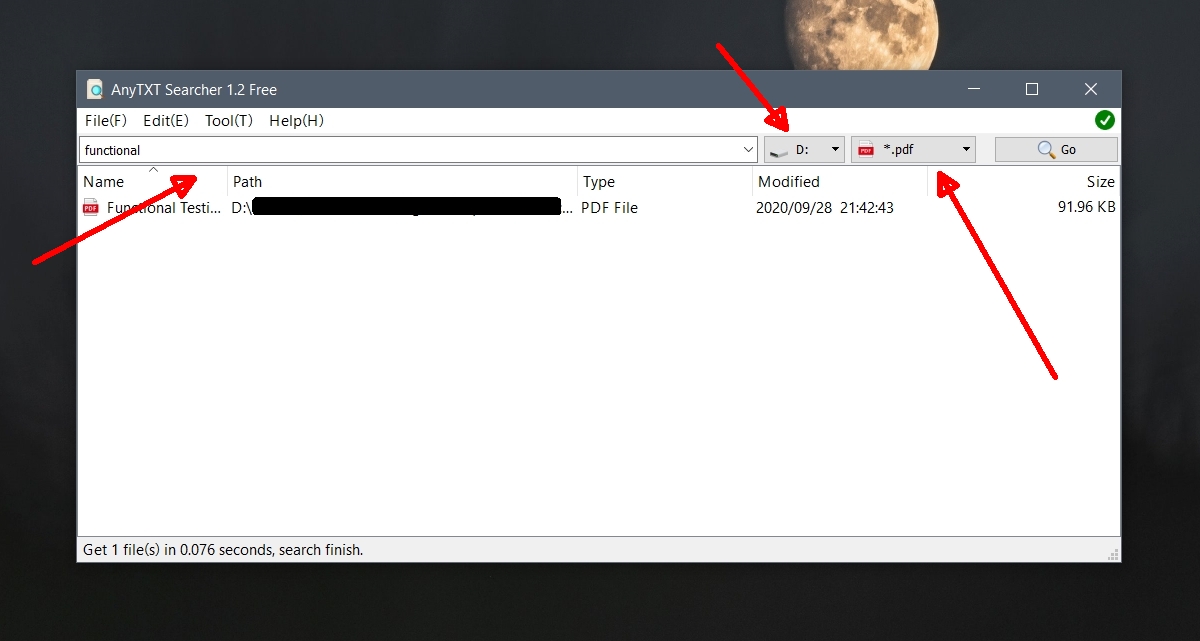 Supported file formats
AnyTXT does not add complete and comprehensive support for all files that can store text. It can search for text in files in the following formats.
PDF
DOC
PPT
XLS
DOCX
PPTX
XLSX
CHM
MOBI
EPUB
FB2
TCR
TXT
AnyTXT has an option to add additional formats but it didn't work well when tested. To add additional formats;
Open the formats dropdown.
Scroll to the end, and click Add New.
Select a file that is the type of file you want to search for.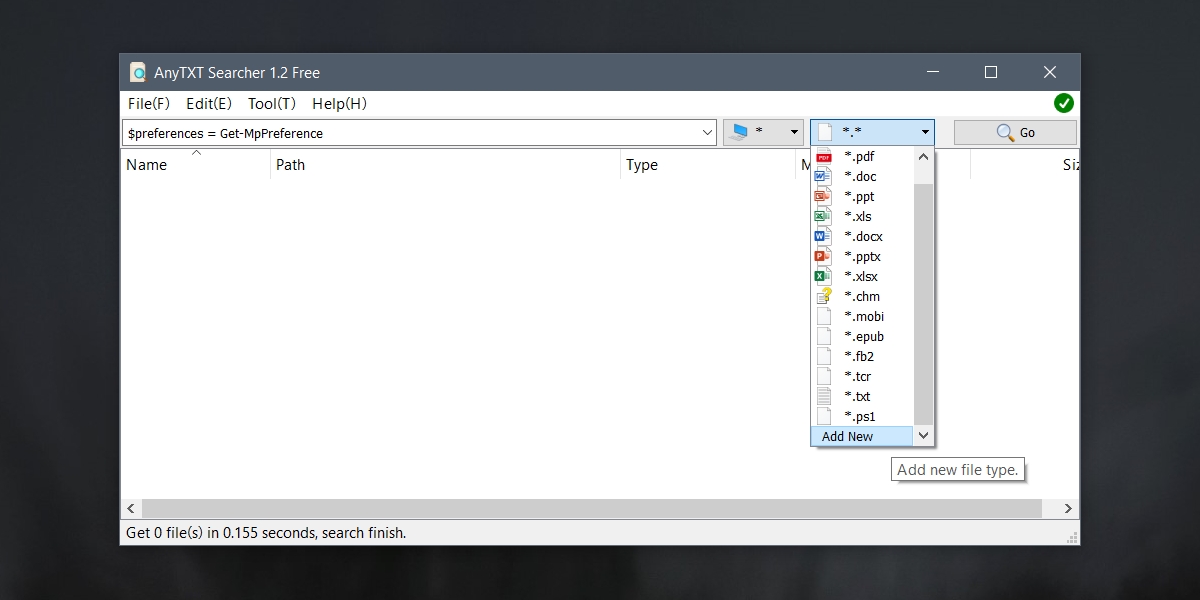 Conclusion
There are lots of third-party search tools available for Windows 10, and some specialize in text search in files. If these tools aren't what you need, look for one that supports the file type you need to search for. Searching for a file by the text in it makes it easier to find a file without having to open it.