SnapPea: AirDroid Alternative With Wireless Android Management
When I first got my hands on Android, the open source platform delighted me in many ways. And being free from any mandatory "Tunes" utility brought that cool factor a few more notches. There were no absolute rules for data synchronization, having a unified interface, and provides a fine balance of what comes out of the box and what customized by the users themselves. Since it's open source, it means you have plethora of ways to manage and control data on your Android phone through PC. SnapPea is a Windows application that lets you connect your Android smartphone to the computer through USB or Wi-Fi connection, so you may easily backup and organize your files. It packs plentiful features in its elegant looking interface, such as ability to install APKs through PC, send and receive music, videos and photos, write and send text messages, access Google Play Store from within the application window, import iTunes music and more.
SnapPea automatically downloads and installs required device drivers for your phone; however, exceptions are still plausible. For instance, the application failed to recognize Samsung's Galaxy S II device, but didn't face a hitch in case of Galaxy Nexus. It also provides on-screen instructions for easily configuring up the device, should you have hit the wall.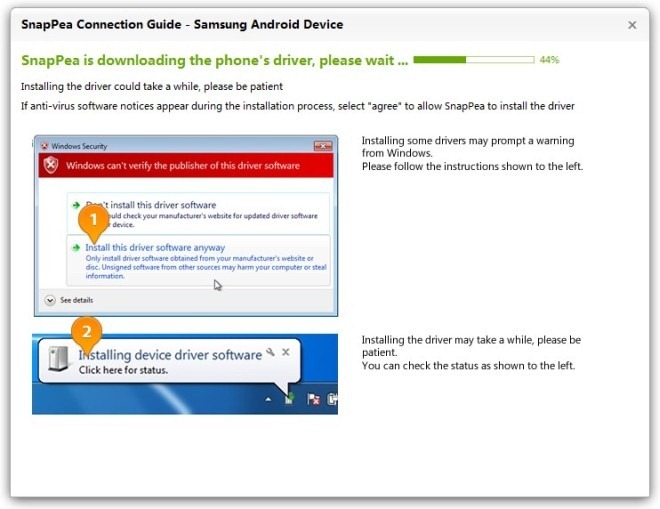 Visually, the application has a captivating design, which displays device's name at the top and live preview of the screen. The Welcome page provides quick access to recommended apps, mobile screen capture option, Backup/Restore etc. It also lets you know of device's total internal storage. The left pane houses navigation controls to look into your Contacts, Text Messages, Music, Apps, Pictures and Videos. You can also download apps directly from 1Mobiile Apps and Google Play, as well as stream videos through iTunes Trailers and TED Talks (I couldn't figure out a way to download and transfer them to my device).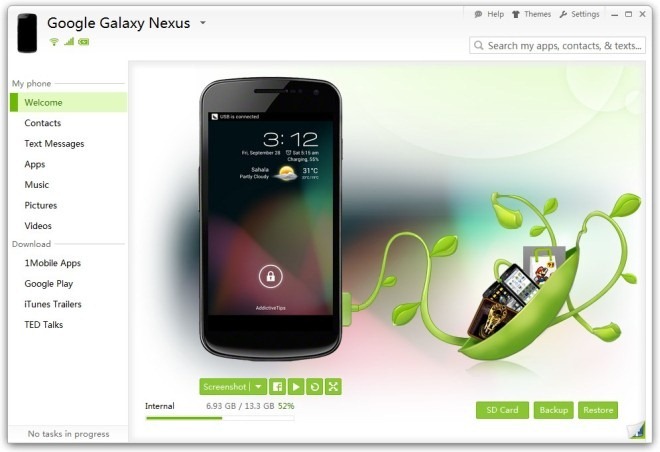 For instance, iTunes Trailers works like an integrated web browser, fully capable of opening HTML version of Apple's film trailers web hub. Nevertheless, you can't find HD videos because the application doesn't give you much of a choice here. Besides that, you can stream videos stored on your mobile phone directly to your PC. The said task can accomplished from within Videos tab.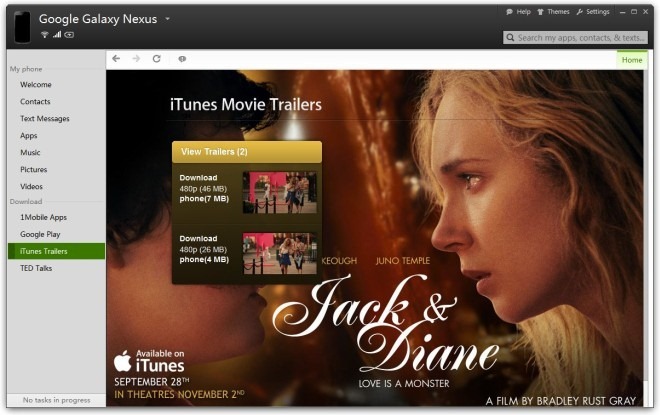 Likewise, 1Mobile Apps is a handsome alternative to Google Play Store to download and install apps, though, it's still a hit and miss feature and hardly worked during the testing.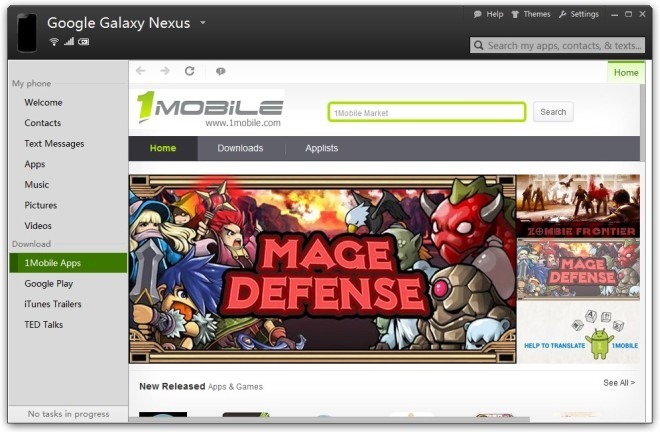 The ability to send text messages from your from PC is something worth mentioning, too. Although nothing beats Airdroid (which links your phone through Wi-fi) when comes to features like this, it seems to be cool enough to stay connected to others even when you are not touching your phone.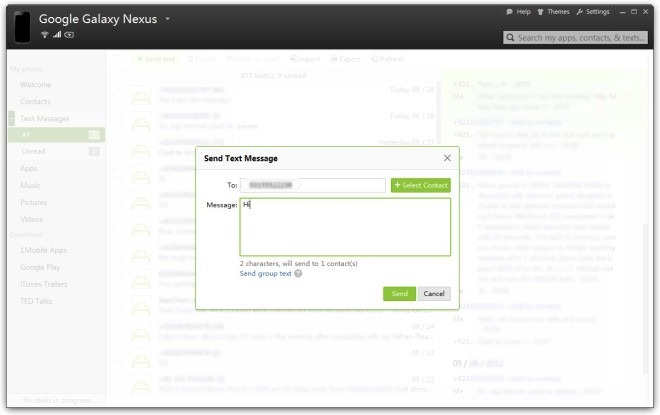 Don't fancy the default skin? Worry not, SnapPea also lets you choose among four different application themes that comprise of Default, Lake blue, Dark night and Lizard green.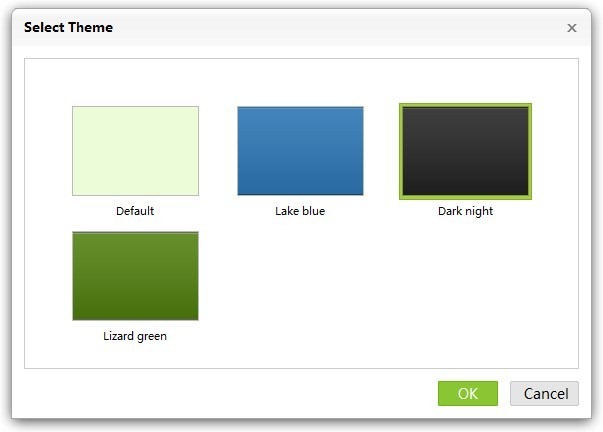 Click Settings at the top to access the application's configuration panel. The panel includes System and Phone tabs – the latter displays number of connected phones – System tab lets you toggle a few different parameters, for instance, Launch and Close behavior of SnapPea, APK files install pattern, backup files folder, tinkering Notifications settings etc.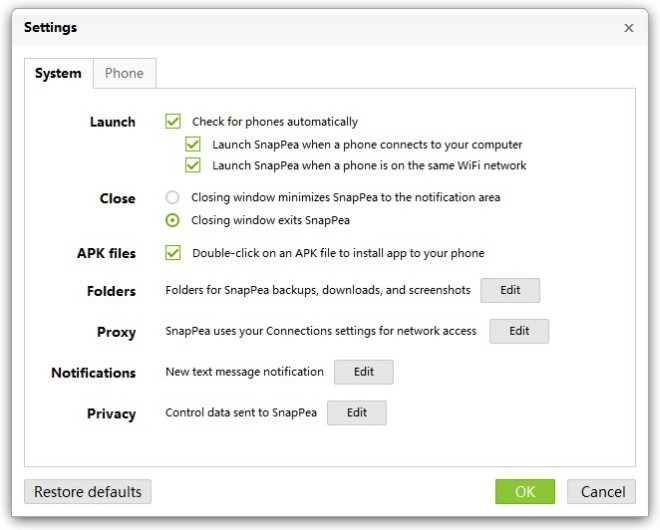 Bottom line is, SnapPea is purportedly one of the best application to manage your Android device. It contains all the features that one would need to organize and control their handset from a Windows PC. It works on Windows XP, Windows Vista, Windows 7 and Windows 8.