Sort Files List By Size And Date In Windows
DriveSort is a small portable utility that can quickly sort and list files by size(largest files) and date(newest files). This helps in better understanding of files residing in a selected drive or folder.
If you want to quickly find out which files are taking the most space or which files were modified on a selected date, then DriveSort will come useful. This simple utility as no other purpose, select a drive or folder, choose the sort type, and hit Go to begin.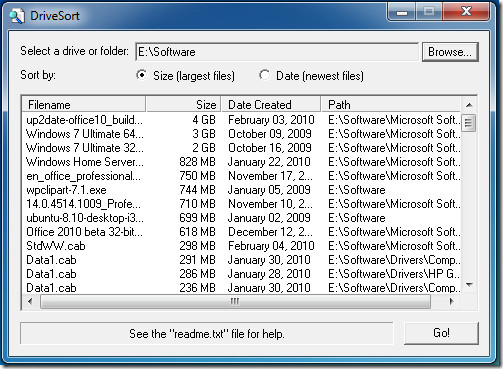 It works on all versions of Windows, including the latest Windows 7.
You may also check out DropIt, a tool to sort files by defined pattern matching rules.