Switch Between Windows 7 TCP/IP Network Setting Profiles
Windows 7 makes it easier for users to migrate the network profile to a USB flash drive so that you can use the network setting on another computer. This can be achieved by clicking the Network system tray icon and then selecting Properties from the desired network connection's right-click context menu.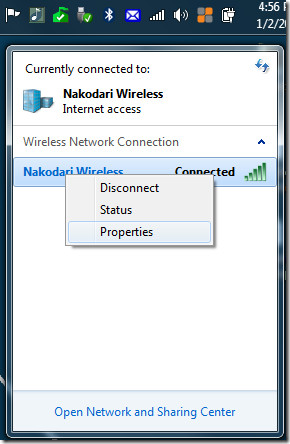 Now head over to the Connection tab and hit the 'Copy this network profile to a USB flash drive' link. This is a solution to a limited problem but what if you use your laptop/netbook on multiple locations, such as Home and Work? It is tiring to manually change the TCP/IP network setting over and over again.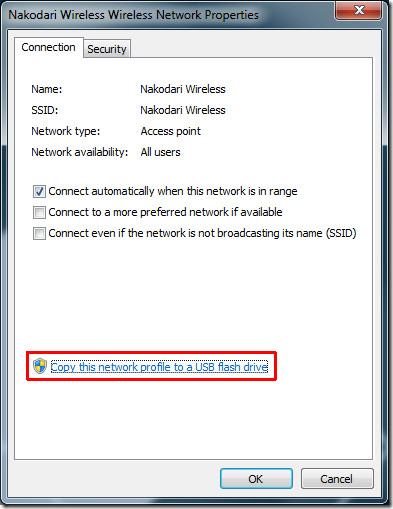 Thanks to TCP/IP Manager, an opensource tool, changing network settings is only a click away. It supports up to 10 network profiles, which means you can add the network settings of as many as 10 locations and switch between them quickly.
Select the first profile(can be renamed) and enter the TCP/IP settings. Now hit Save changes to save the profile, now select the second profile and follow the same procedure as above. To Apply a selected profile, simply hit Apply Settings button.
Since the app sits in the system tray, there is quicker method to change between different network profiles. When saving changes, make sure that the 'Show this profile in the tray menu' checkbox is checked. Now the profile will be added to the context menu of the system tray icon from where you can quickly change the network settings.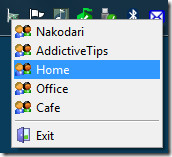 It works on Windows XP, Windows Vista, Windows 2003/2008 Server, and Windows 7. For more, we have reviewed another utility called Quick Config which can be used to change security, display, browser, and other settings apart from the network settings.