Sync And View Twitter Updates On Desktop & Mobile With Echofon
There are many feature-rich Twitter clients for multiple platforms including desktop and mobile devices, such as TweetDeck, Seesmic, Sobees and Pidgin. Recently, a new Twitter client was released with the name Echofon. It is a cross-platform Twitter client for desktop and mobile devices. It provides support for using multiple Twitter accounts simultaneously and makes it easy to switch between numerous Twitter accounts to view your account updates. All unread tweets are synced with your desktop (Windows or Mac) or mobile (iOS) device. For example, if you check some Tweets on your desktop computer and later access Twitter via Echofon from an iPhone device, you will be presented with the tweets which were not read from the desktop client.
The first time you sign into Echofon from a mobile device or a Windows/Mac computer, you are asked to authorize the Echofon app and enter a verification I.D. (which is provided by Echofon).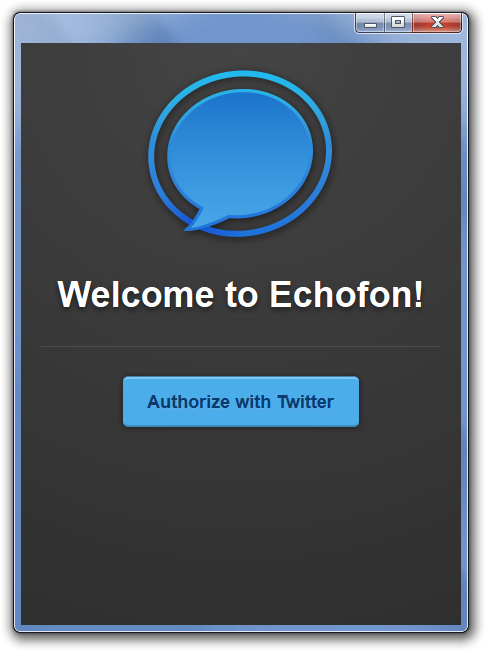 Once done, you will be able to access Echofon from your desktop or mobile device. The main interface displays all basic options for viewing your Twitter timeline, mentions, messages and to search Twitter.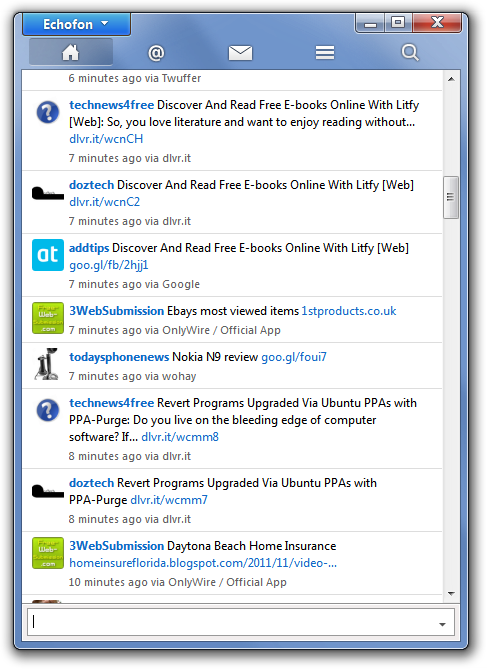 To send, reply, re-tweet, block, report a user/tweet, click on a profile and select the cog icon.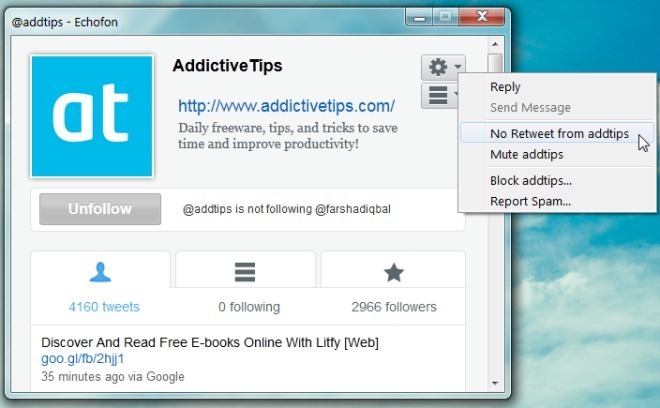 Other features such as adding multiple user accounts, uploading pictures, selecting a geo-location, jumping to unread or marked messages,  selecting font size, enabling/disabling iPhone notifications and selecting a time interval for checking for new tweets can be chosen from the Echofon drop down menu.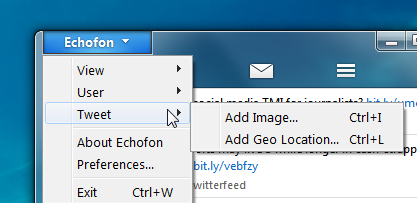 If you are using an iPad or iPhone device, then you will require manually enabling some options, including desktop synchronization of twitter updates, push notifications, etc.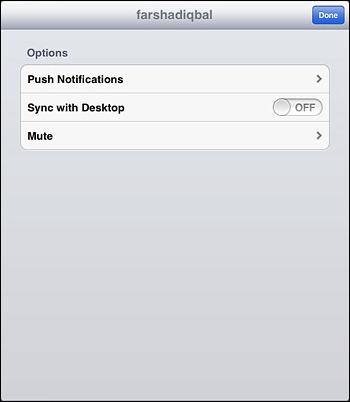 The rest of the features for iOS devices are almost the same as the desktop version of Echofon.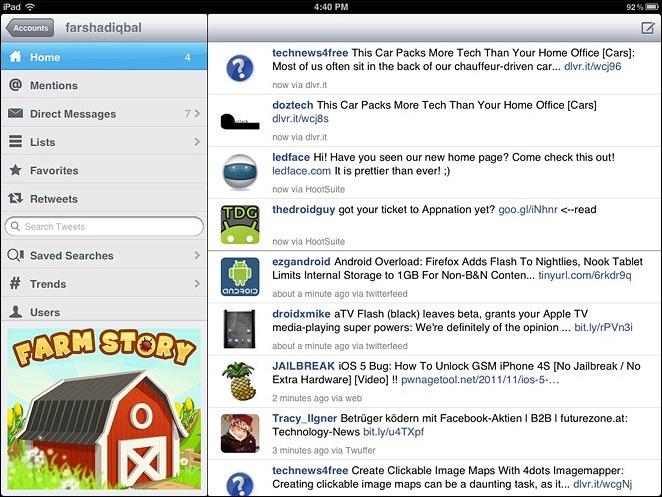 Echofon works on Windows XP, Windows Vista, Windows 7, Mac OS X, iPhone and iPad.