Test Your Video Graphic Card Performance And Stability With FurMark
FurMark is a free OpenGL benchmark that uses fur rendering algorithms to measure the performance of the graphics card. Fur rendering usually heats up the GPU, which can be helpful during the stability test. This tool requires OpenGL 2.0 complaint graphic cards with latest up-to-date drivers.
There are two modes: Benchmarking and Stability Test. The former gives you complete result of your GPU's performance, while the later checks the stability of your GPU at high temperature.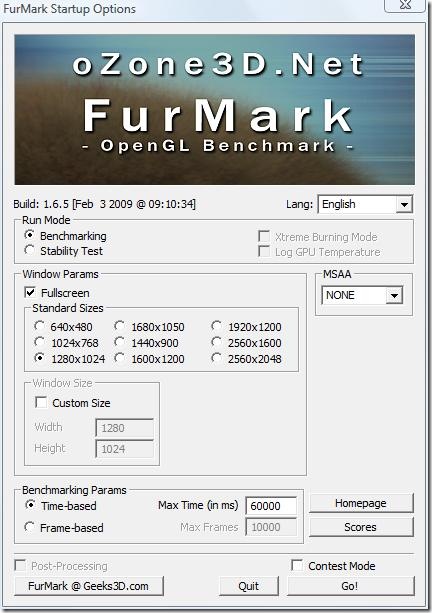 You can either select the tool to run full screen or in a custom windows size, also you can select to run the benchmarking by time or frame rate.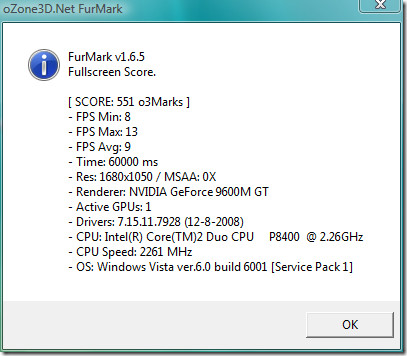 Below is the screenshot of the stability test for my Geforce 6800GT graphic card.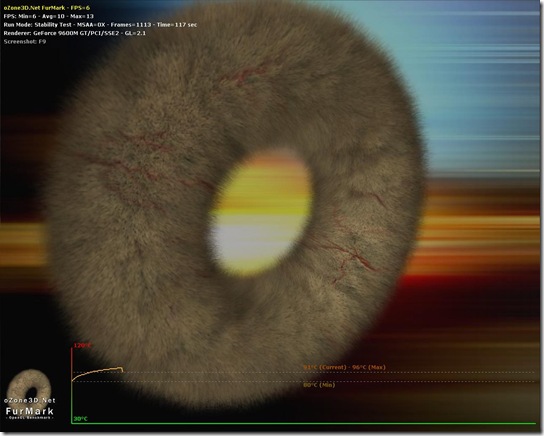 Click the screenshot above to enlarge.
While running the stability test you will see the live temperature of your GPU card along with the FPS. You can share this tool with your friends and compete who's graphic card is more powerful or stable. Enjoy!