The Free Windows 10 Upgrade Offer Expires In 15 Days
Windows 10 was offered to both Windows 7 and Windows 8 users as a free upgrade but the upgrade had an expiration date and that date is now only two weeks away. The free upgrade expires on July 29, 2016, a good three days before the Anniversary Update is set to be rolled out. If you were holding out for the Anniversary Update before you decided to upgrade, that is not an option. The Anniversary Update is going to resolve a lot of bugs and introduce several new features including Windows Ink but with this update there is no try before you buy option. If you're curious about the feature(s), try running a preview build. If you're concerned about system stability, there isn't much you can do except upgrade to Windows 10 now and downgrade it later if the OS isn't running smoothly.
Microsoft has a dedicated page with a countdown for when the upgrade ends. The countdown is meant for businesses but applies to individuals as well. If you've blocked all updates that forced you to download and/or upgrade to Windows 10, the quickest way to upgrade now is to simply use the Media Creation Tool.
When you launch the tool, simply select the 'Upgrade this PC now' option when you're prompted. The upgrade will go through normally.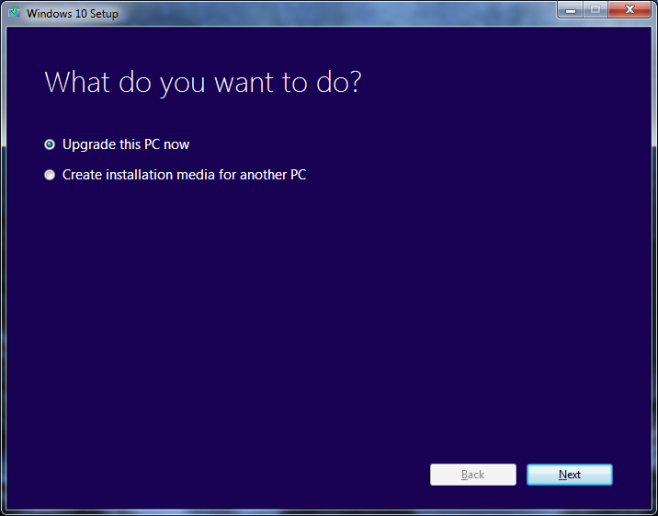 If, after the Anniversary Update, you feel like Windows 10 isn't right for you you can roll back the upgrade from the Settings app. Open it, go to Update & Security>Backup and look for the Go back and restore option. It's worth mentioning here that when you upgrade to Windows 10, a Windows.old folder will be created in your C drive. This folder contains all the files the OS needs to roll back the update so don't delete it simply because it's taking up so much space.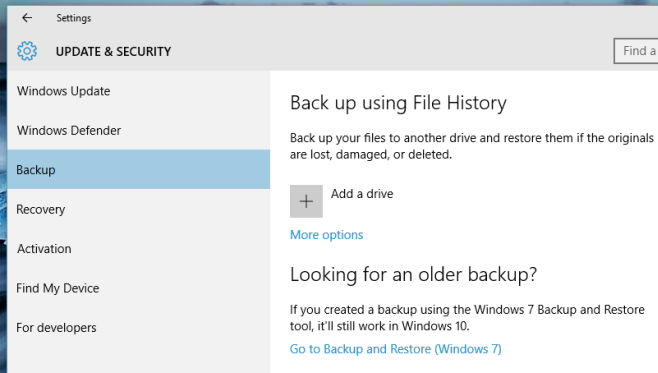 The update roll back has a time limit as well. You can downgrade to Windows 7 or 8 within a month of upgrading to Windows 10. When the month expires, Windows 10 removes the Windows.old folder and the restore option from the Settings app disappears.
View Time Left Until Free Windows 10 Upgrade Expires
Download Microsoft's Media Creation Tool To Upgrade To Windows 10