How to fix This Webpage is not available error
Websites are hosted on servers which are basically computers that remain on all the time, and that can serve hundreds and thousands of requests at a time. Like any computer, a server can go down and it will take any website that's hosted on it, with it. This means you won't be able to access it. That said, it's rare for a server to go down. Problems with your internet connection, your browser, and even your operating system can prevent you from accessing a website.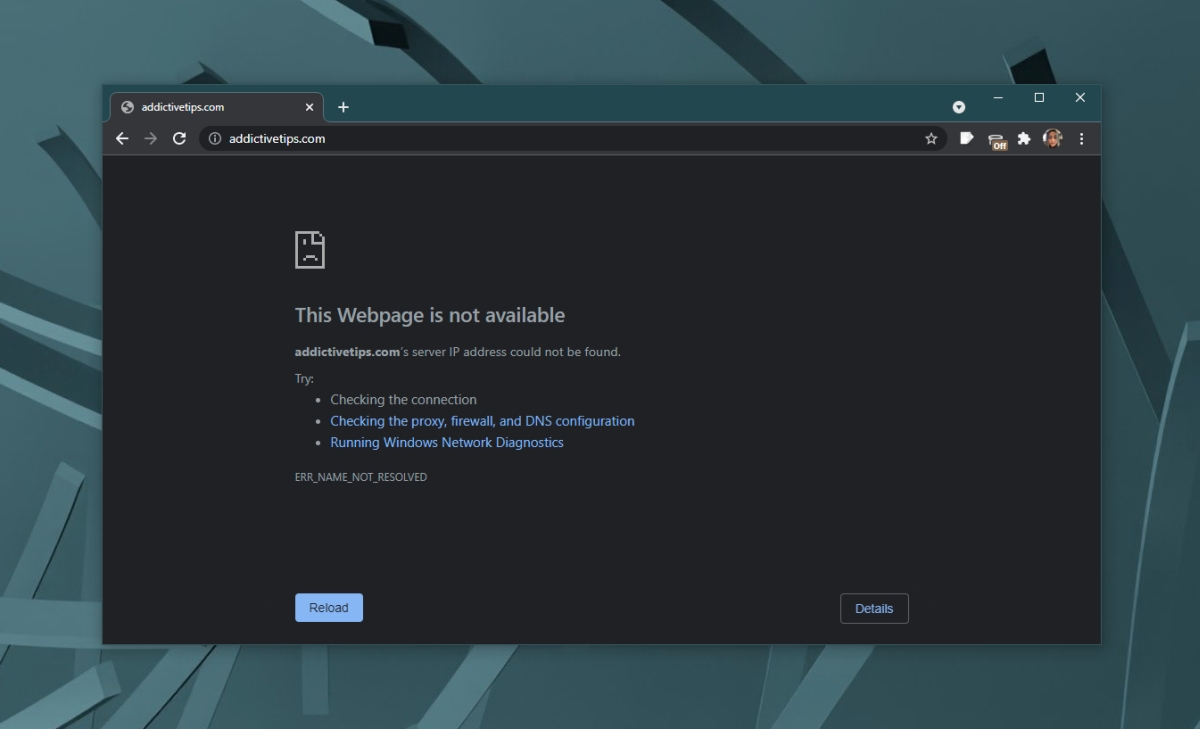 Fix This Webpage is not available
When you are unable to access a website, you may see the This Webpage is not available message, or something similar. The error message may differ based on the browser that you see it in, and whatever your browser thinks is wrong. Regardless, try the following fixes to resolve it.
1. Check if website is down
The first thing you should check when you see the This Webpage is not available message, is if the website is down or if there is a problem with the connection on your end. To check the status of a website, follow these steps.
Copy the URL of the website you're trying to access.
Visit Down for everyone or just me.
Enter the URL and check the status.
If the website is down, there isn't anything you can do to fix it. It is up to the website to resolve whatever problems it is having.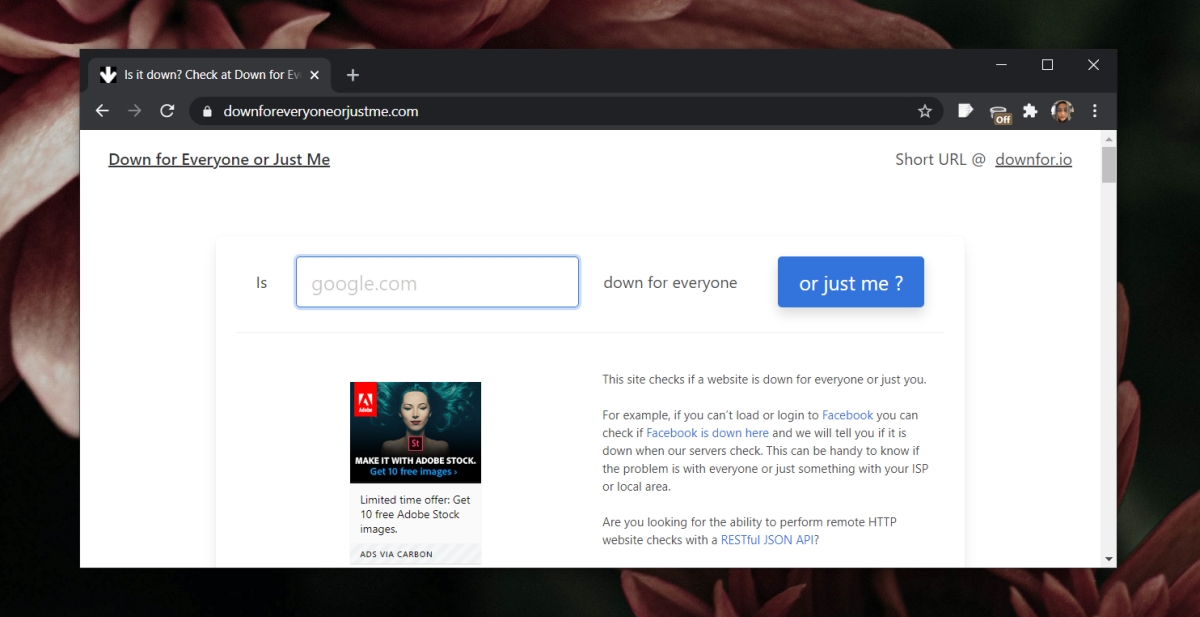 2. Try a different browser
Websites do not generally run into problems with any modern website however, if there's a problem with your browser, it may be interfering with the connection. Install a different browser and try visiting the website in it. If you're able to access the website in a different browser, go through the rest of the fixes we've listed to sort your browser out. You can also try clean installing your browser.
3. Check/change antivirus
Your antivirus may be blocking the website. An overzealous antivirus may block a website. Check if you can whitelist websites in the antivirus app. If you can, add the website to the whitelist and check if you're able to access it.
You can also switch over to Windows Defender. It normally doesn't block websites. Those that it does, it will block with a malware warning.
4. Run Windows troubleshooter
If there is a problem with your internet settings, it will cause problems connecting to a website or to all websites. Run the Windows troubleshooter and it will fix the problem.
Open the Settings app with the Win+I keyboard shortcut.
Go to Update and Security.
Select the Troubleshoot tab.
Click Additional troubleshooters.
Run the Network adapter troubleshooter.
Apply all fixes that it recommends.
Next, run the Internet connections troubleshooter.
Apply all fixes that it recommends.
Restart the system.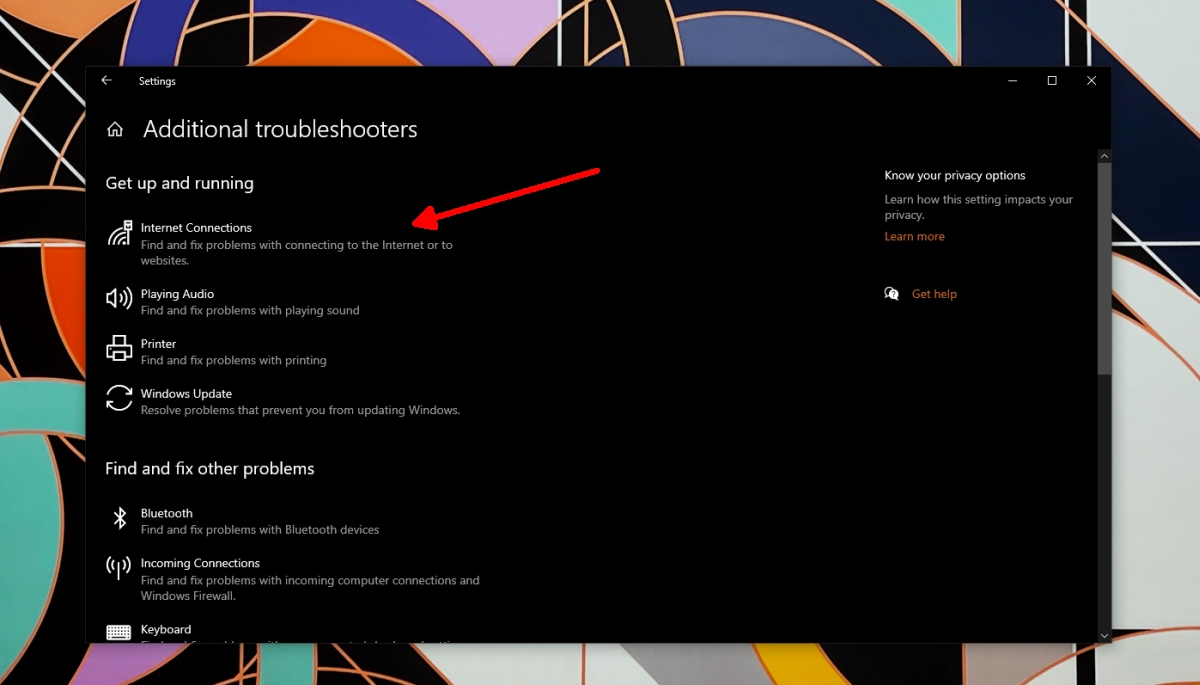 5. Reset DNS and IP
Try resetting the DNS and IP on your system.
Open Command Prompt with admin rights.
Run the following commands, one by one.
netsh int ip reset
netsh winsock reset catalog
ipconfig /flushdns
Restart the system.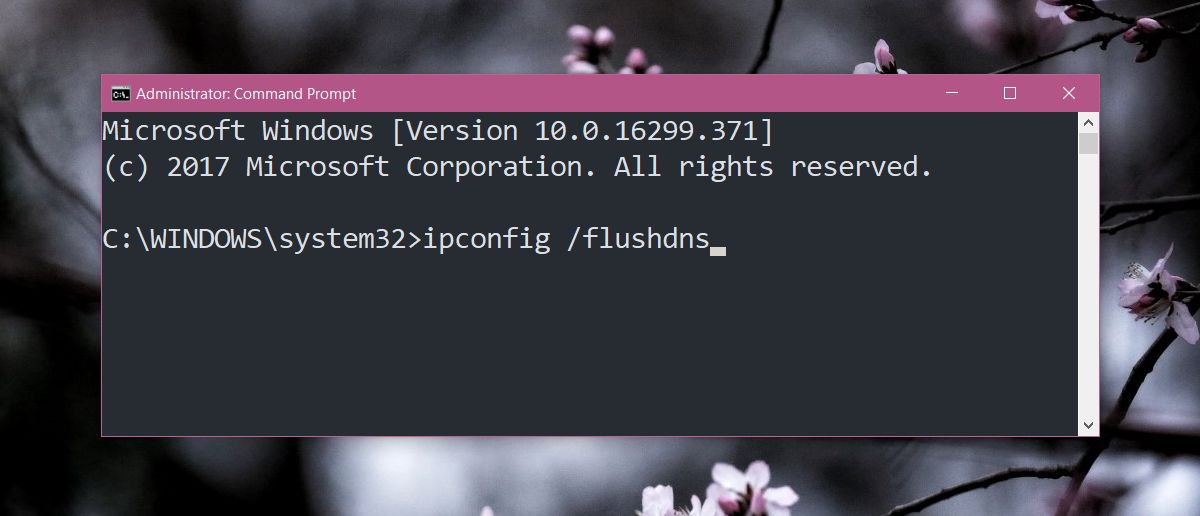 6. Change DNS server
A DNS server is essential for connecting to the internet. If a DNS server cannot find a website, you won't be able to access it. Try changing the DNS server that you're using.
Open Control Panel.
Go to Network and internet.
Click Network and sharing.
Click Change adapter settings in the column on the left.
Double-click the WiFi adapter.
Click the Properties button.
Double-click Internet Protocol Version 4.
Select Use the following DNS server address.
Use Google's DNS.
8.8.8.8
8.8.4.4
Repeat steps 8-9 for Internet Protocol Version 6.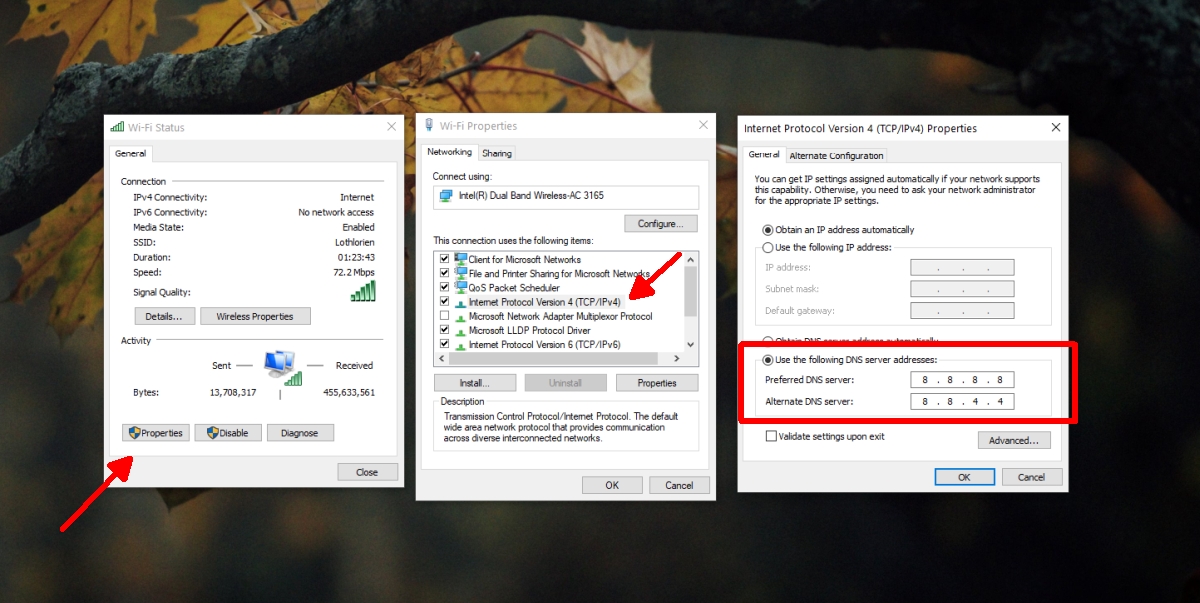 Conclusion
The This Webpage is not available message can point to different problems and they can generally be resolved with the solutions we've given. If you suspect that a website is being blocked by your ISP, you can try accessing it with a VPN. If you're using a VPN to access the website, use a different one.