How to turn off the screen on a laptop
A laptop's screen doesn't have an 'off' button like a monitor does. Your screen will sleep if the system is left idle for a long time but this happens after your OS has entered a state of sleep itself. You cannot manually turn off a laptop screen. In order to do so, you will need a third-party app.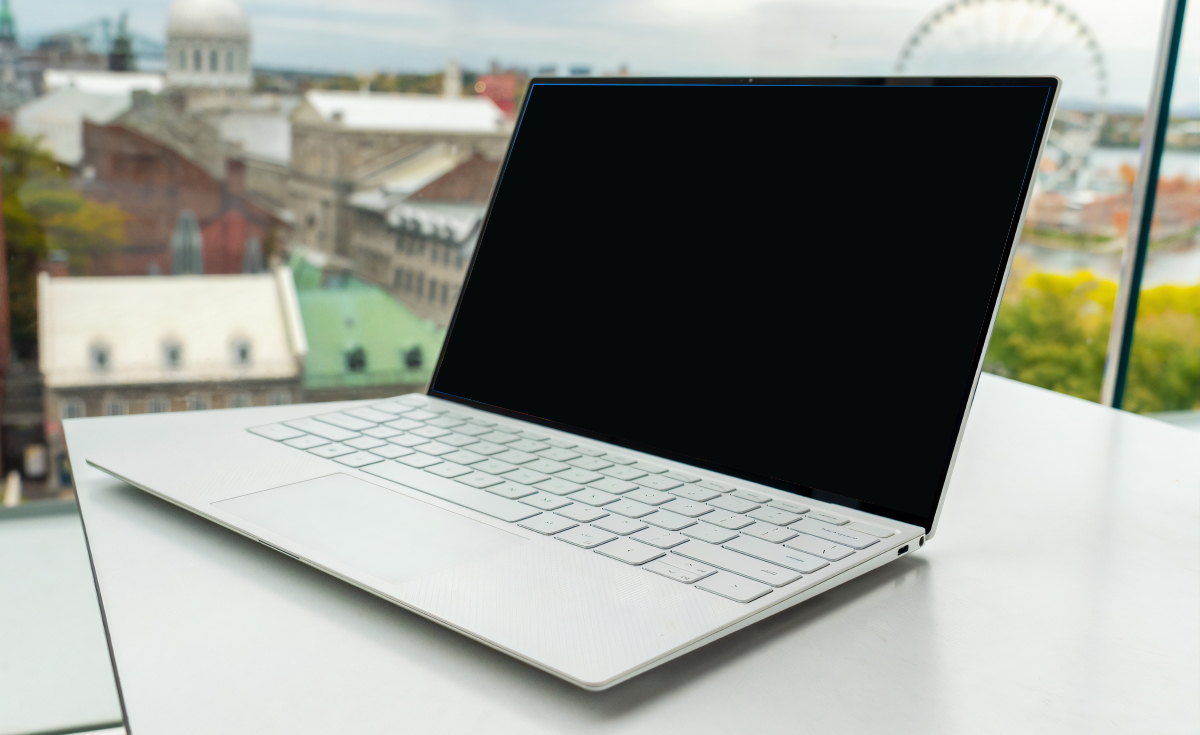 Turn off screen on laptop
If you want to turn the laptop screen off simply because it's connected to an external monitor, you can change the projection mode to external screen only. The laptop screen won't display anything and will go black but it will remain on.
To change the projection mode,
Tap the Win+P keyboard shortcut.
Select Second screen only from the panel that opens.
If you're sure you want to turn the screen off, try one of the apps we've listed below. You should know that both the apps we've listed will turn off all monitors that are connected to a system. This means that if you have an external monitor connected to your laptop, the apps will turn it off when they turn off the laptop screen.
1. Turn off monitor
The Turn off monitor app has self-explanatory name. It's quite a feature-rich app that offers all sorts of power management tools for the system.
Download and install Turn Off Monitor.
Click inside the 'Hot key to Turn off monitor' field.
Type the key combination you want to use to turn the monitor/screen off.
Click Save.
Use the key combination and your screen will turn off.
To turn the screen back on, click with a mouse button or press a key on the keyboard.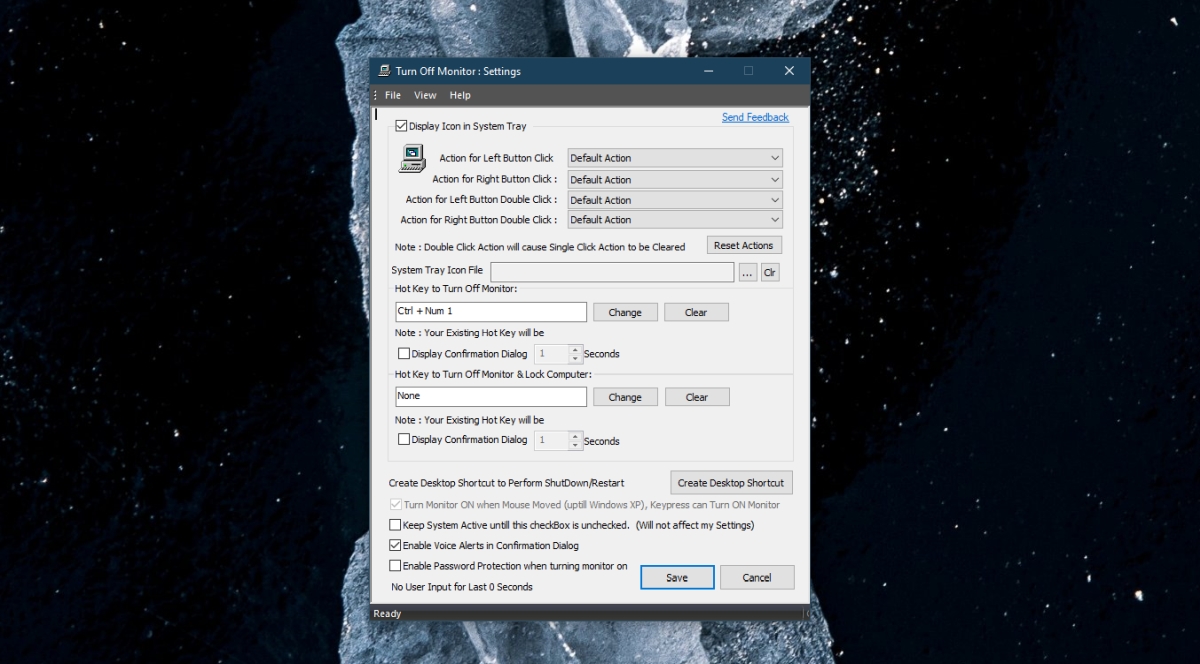 2. BlackTop
BlackTop is an old, no-longer-in-development, bare-minimum app that can turn the screen off.
Download BlackTop from Softpedia.
Run the app.
Tap the Ctrl+Alt+B keyboard shortcut.
The screen will turn off.
Using scripts
There are some scripts that you can use to turn the screen off. They work but they cause other problems e.g., the screen may not turn on or the system may be forced into hibernate mode. If you choose to use a script you've found online, use it with caution.
Conclusion
The apps will work even if you have music playing or Netflix. Your screen will turn off. The music/media may turn off. It depends on the app that you're using to play media. On that note, if you have an app that prevents or blocks sleep on your system, it may interfere with one of these apps. Make sure you quit it before turning the screen off.