Uninstall .NET Framework From Windows 7
Before you proceed, you should know that we are reviewing this tool for advanced users only. We do not recommend that you should uninstall .NET Framework from your system. Most apps that run on Windows require .NET framework, without which they are rendered useless.
Before Windows 7, removing .NET Framework used to be easy since it could be done from the Add/Remove Programs. But in Windows 7 it is now included inside Turn Windows Features On or Off. To turn it off, you will need to uncheck the Microsoft .NET Framework 3.5.1 checkbox.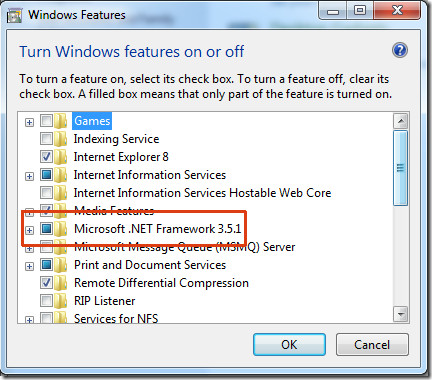 Doing it won't uninstall it completely, rather it is simply disabled. To uninstall it you will need a 3rd party portable tool called .NET Framework Cleanup Tool. Simply run this tool, hit Cleanup Now button, and .NET Framework will be completely uninstalled from your system.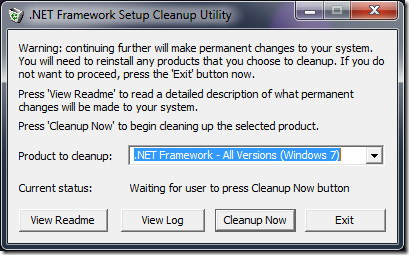 Download .NET Framework Cleanup Tool
Enjoy!