Upload Pictures To Facebook Directly Through Windows Live Gallery
Sadly, till today I haven't found a single Windows app that makes uploading pictures to Facebook any easier. I am not saying that there are no such tools, all I am saying is that I am not satisfied with the tools available. But if you have Windows Live Gallery, there is a nifty little opensource plugin for it called LiveUpload to Facebook that will make uploading pictures to Facebook a piece of cake.
Once installed, open Windows Live Gallery, select the pictures that you want to upload, go to Publish > More Services and select LiveUpload to Facebook.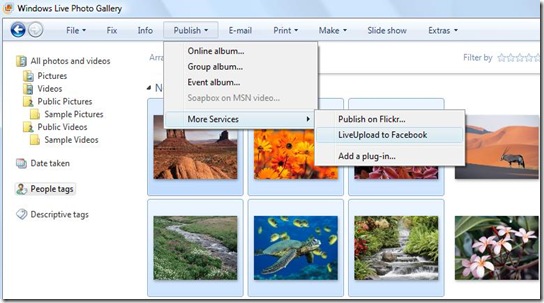 Click the above image to enlarge.
It will open a new window asking you to select the account where you want to upload the photos. If you are running this plugin for the first time, you will have to add a new account. Now click Next and in the next step click Login.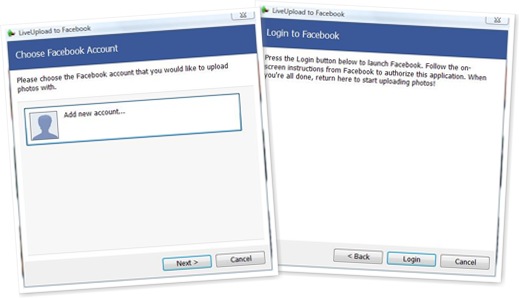 A new webpage will load where you have to allow LiveUpload to access your Facebook profile.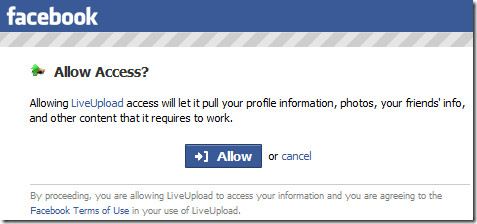 Now return to Windows Live Gallery and you will see the Complete Authorization window, click Next and again Facebook will open where you have to Allow Photos Upload.
Note: Once you allow access, you won't be prompted again unless you don't remove the application from your profile.
Return to Windows Live Gallery again and select the Album where you want to upload the pictures. You can create a new album and change the privacy settings too.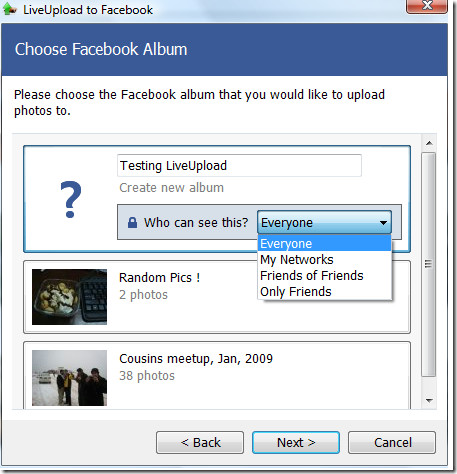 In the next step click Publish and you are done.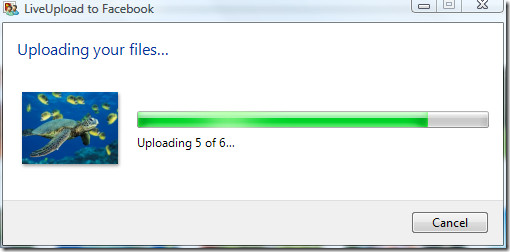 What makes this plugin unique is that you can link Windows Live Gallery People Tags to Facebook users, these links are saved so that the process is easier the second time around.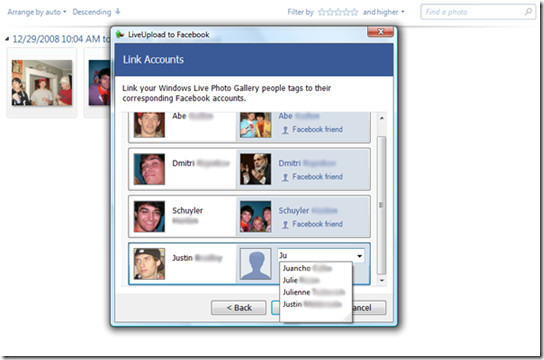 Since giving this plugin a try, I have to admit that it got me addicted since I don't visit Facebook anymore to upload my photos. Give it a shot and you will be equally amazed. Enjoy!