Windows 7 PDF Reader & Printer
PDF being the most popular format for sharing documents is continuing to get more and more famous. Sadly, Microsoft has not added native support for PDF documents in Windows 7. The only way for users to read or print PDF document is to find a good 3rd party tool.
If you are looking to install a PDF reader for Windows 7, meet Sumatra PDF Viewer. It is absolutely light-weight(only 1.4MB in size), fast, and easy-to-use PDF viewer. Just install the tool, make it default, and start reading any PDF document. It supports all PDF versions, including the latest 1.7. You can also download the portable version of this tool and carry it on your USB drive.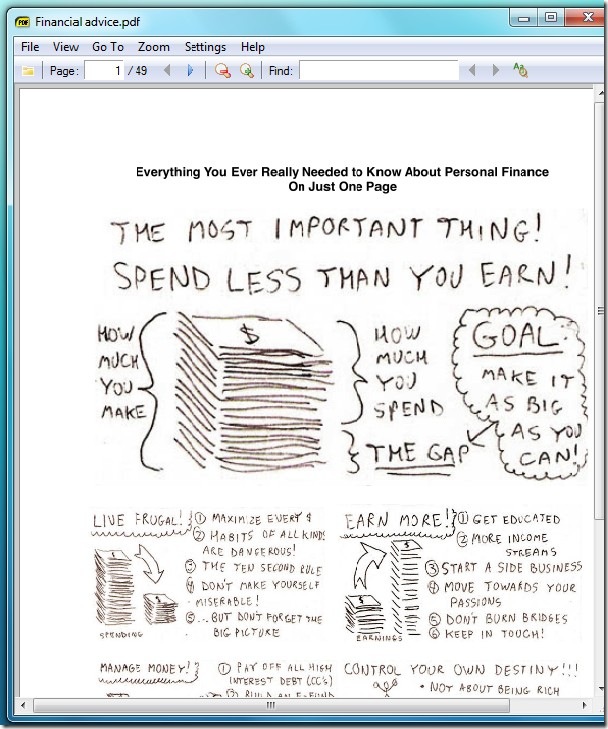 It includes all basic features such as, zoom, search, page navigation, rotation, and bookmarks. You can also adjust various options by heading over to Settings. Print option is also available just like any other reader.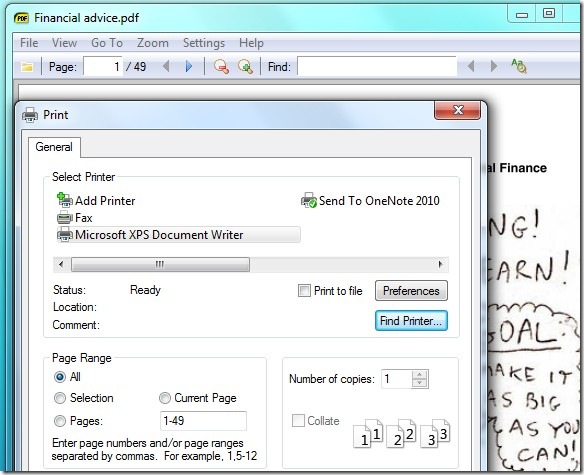 So why use this tool in Windows 7 instead of some other advanced tool? If you want a simple light-weight PDF reader or printer, then nothing beats Samatra Viewer because of it's extremely light footprint. It is so quick in opening PDF documents that you would feel as if it is part of Windows 7. 😉
For more articles related to PDF file, go here. Enjoy!