(FIXED) Windows Explorer Crashes on Right Click
File Explorer is one of the most stable apps on Windows 10. It has been a part of Windows for years and with each new version of the OS, the app has improved.
On Windows 10, File Explorer has a new UI that is especially noticeable if you're coming from Windows 7 and it supports the dark mode on Windows 10.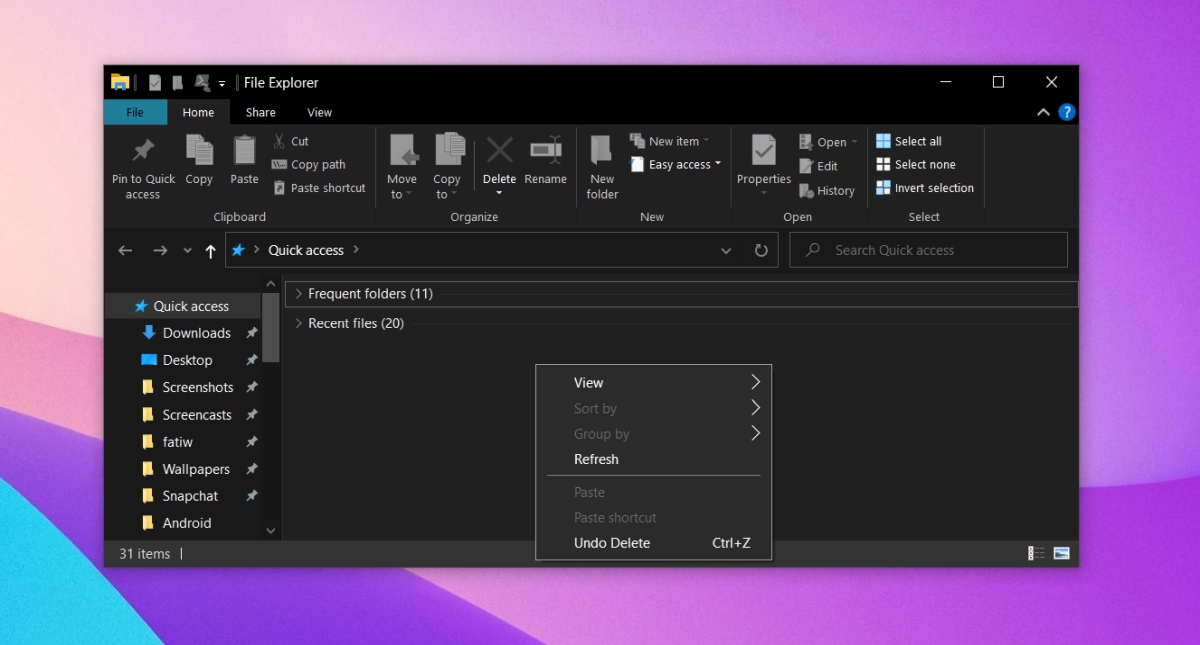 Does Windows Explorer Crash on Right Click
File Explorer is a stable app and if it crashes often, it is out of character for it. Normally, problems with File Explorer have to do with a system service that isn't running or a problematic shell extension. In some cases, it may have to do with a new third-party app that has been installed.
If File Explorer crashes whenever you right-click inside it, or when you right-click a folder or file, try the fixes below.
1. Boot to Safe mode
Booting to safe mode itself isn't a fix but it will determine if the problem is with File Explorer or if it's a third-party app.
Open the Start menu.
Click the power button.
Hold down the Shift key and click Restart.
On the boot screen, go to Troubleshoot>Advanced Options>See more recovery options>Startup settings>Restart.
Select the Safe mode option.
Boot to the desktop.
Right-click inside File Explorer.
If the app doesn't crash, your problem is caused by third-party apps.
2. Uninstall new apps
If you've recently installed or updated an app that modifies the right-click context menu e.g. VLC player, Dropbox, WinRAR, OpenShell etc. uninstall it.
Open Control Panel.
Go to Programs>Uninstall a program.
Select the app that you recently installed or updated.
Click the Uninstall button.
Restart the system.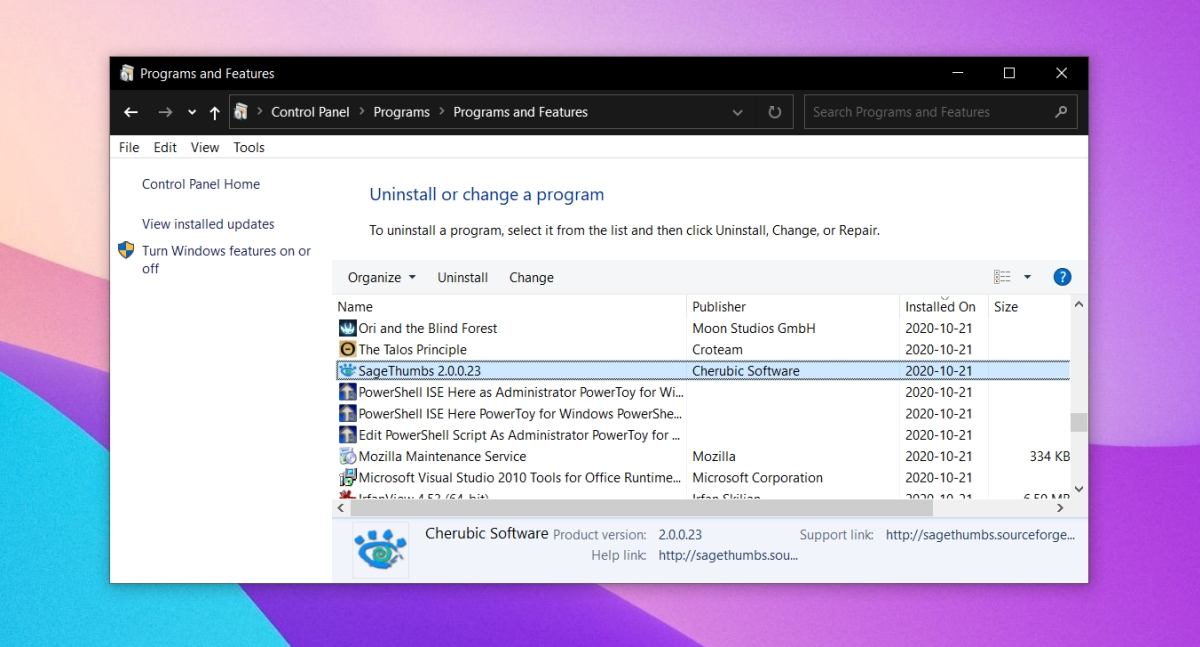 3. Uninstall shell extensions
Shell extensions install like other apps but they are far more likely to cause problems with File Explorer.
Open the Control Panel.
Go to Programs>Uninstall a program.
Select the shell extension you installed and click the uninstall button at the top.
Allow the extension to uninstall.
Restart the system.
4. Run SFC scan
It is possible that the crash is caused by problems with File Explorer. The app can be corrupted and it can run into problems. It is stable but not immune.
Open Command Prompt with admin rights.
Run this command: sfc /scannow.
Allow the command to complete and to repair any problems that it finds.
Restart the system.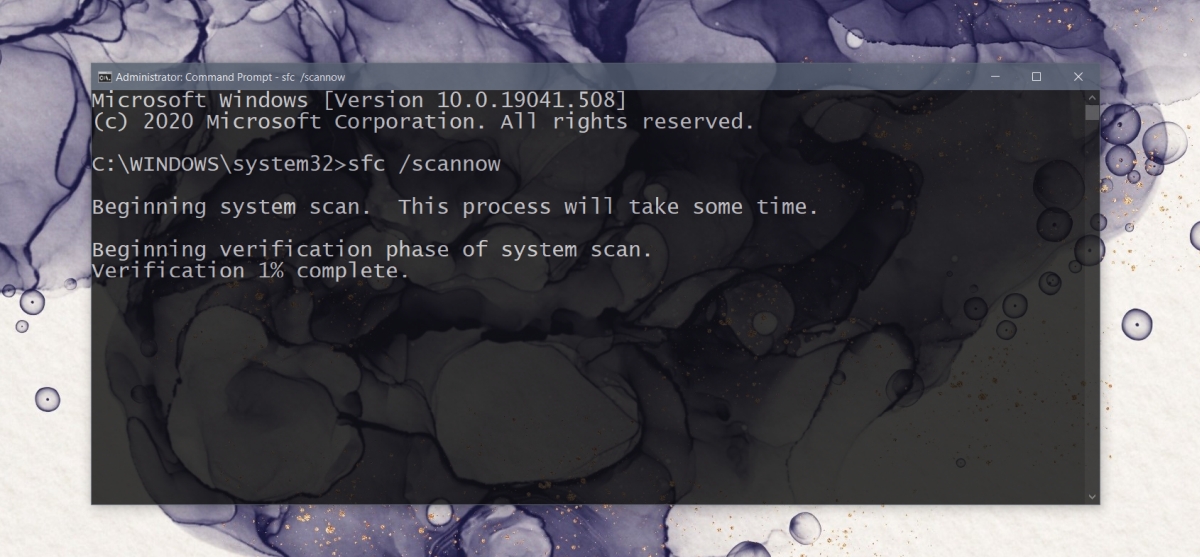 File Explorer Crashes When I Right Click: CONCLUSION
The above are fixes you can try if you're for a quick fix. They should work if the OS isn't damaged too much.
In the event that it is, you can try system restore if you had it set up when the system was still working. If not, you can try creating a new user account and migrating to it.
The new account is highly unlikely to have the same problem.