ZapBing Changes Your Wallpaper Periodically With Bing Images
ZapBing is a tool developed to change your desktop wallpaper periodically with high definition Bing Images. As we all know that Bing changes the background image of their search page daily in different regions, this program downloads these images and then automatically sets them as your desktop wallpaper.
When you start the program, select the region, and select the folder where you want to save the Bing images(by default they are located at /ZapBing/Images/Bing/). Then select the time interval in which you want the program to check the Bing website for change in background image and also select the time interval for changing the wallpapers. Finally, you can select the Mode, such as, Center, Theme, Fullscreen, etc.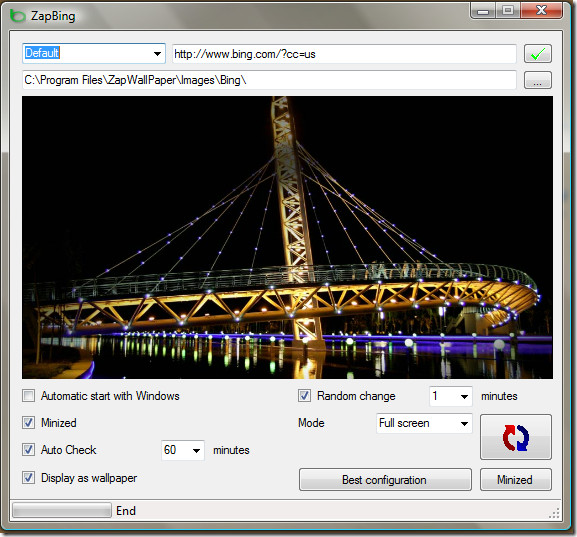 When all settings are done, hit the Red/Blue rotate arrow button. If you are confused which settings to keep, just hit the Best configuration button and then minimize the program to system tray.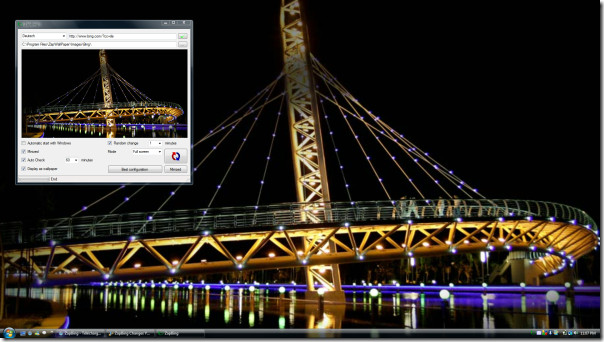 Note that since it has been developed by a French programmer, the language of the app will be French by default. To change it to English, right-click the system tray icon and change language to English.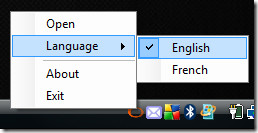 You can also use this program as a Bing Background Image downloader. Update: And if you want to change the wallpaper to the next image quickly, just double-click the ZapBing system tray icon.
Download ZapBing (Website language is French, hit the Green button to download)
It works on Windows 2000, Windows XP, Windows Vista, and Windows 7. Enjoy!