Add, Manage, & Switch User Accounts On Android Lollipop
One of the most awesome features to come out of the latest Android version is user accounts. Our smartphones and tablets are so ridiculously powerful these days that it's no wonder a feature like this was introduced, after all, we have multiple accounts on our laptops. Android Lollipop doesn't just let you add other users, it also comes with a pre-added Guest account that is already set up for you so you can switch to it and hand over your device immediately, when needed. Here's a quick look at how you add and switch between user accounts, and set them up.

Add A User Account
Swipe down to bring up the notification center and tap the user icon at the top right. The first time you tap it, it will bring up the quick access settings and you need to tap the profile icon one more time to bring up the panel of added users. The first time around, you will only see your own account duly labelled 'Owner' and a Guest account. Tap 'Add User' to add a new account.
Enter a name for the account and tap 'Ok'. You will then be asked if you want to set the account up now. If you tap 'Set Up Now' you will be switched to the account where you can proceed with adding a Google account, and installing apps, setting up a passcode, and customizing your lock screen among other things.
Switching Between Accounts
Switching between accounts works the same way irregardless of which account you're signed in to. Bring down the notification center, tap the user icon once, then once again and pick which account you want to switch to. Follow suit to return to the Owner account.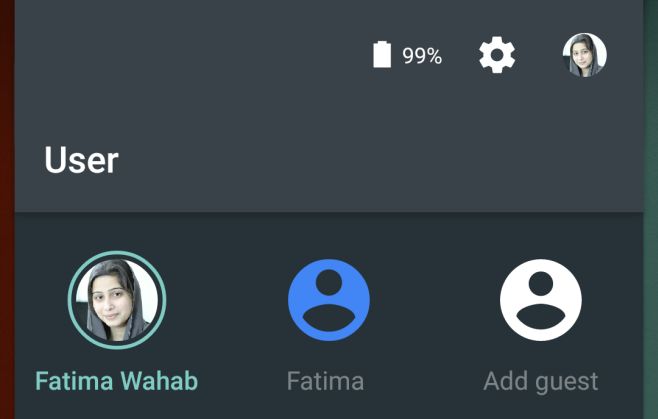 Adding Apps To User Accounts
It may stand to reason that apps you've already installed on the main 'Owner' account can be used by other accounts if permitted but it doesn't work exactly like that. To add apps to a user account, a separate Google account will have to be configured for it in its respective Google Play Store app. Once done, the user can install apps. The advantage here is that if a user decides to install an app that has already been installed on the main Owner account, you won't need to download it anew. The app becomes instantly available on the account. Of course each account configures and adds accounts separately from all other accounts. To allow a user to make calls go to Settings>Users and tap the cog wheel button. Tap the Allow phone calls and SMS switch to allow that account to make calls from the SIM on the device as well as send/receive messages.
Remove A User
To remove an account, go to Settings>Users and tap the user you want to remove and then tap Remove User. When a user is removed all data from that account is lost; photos, accounts, contacts, everything.
Uninstalling An App For All Users
You can uninstall an app the same way you always used to in older versions of Android but with the introduction of user accounts, you can tap the 'More' button at the top right of the uninstall app screen and uninstall an app for all users. The user can still independently add the app to their own account so you aren't exactly blocking it.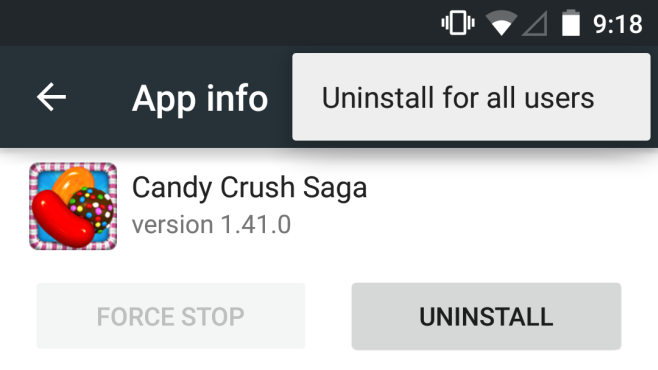 User accounts and Guest account has been executed pretty well in Android Lollipop and if nothing, it's a great way for parents to allow kids to use their device. I can't see something like this ever coming to an iOS device which is a shame because it would be very welcome on an iPad.