The 10 Best Launchers for Android
One of the major reasons Android has been able to beat its competition, is in part due to the constantly evolving system and in part due to its affinity for customization. With the help of launchers (custom or otherwise) your android device can be made to look literally like anything. You can turn the UI into something like Windows Phones, or iOS, or even other Android devices. The best part is that the developer community has come up with some highly creative as well as powerful solutions. Here is a rundown of the best launchers for Android.
1. Apex Launcher
The Apex Launcher has numerous similarities to the Google Now Launcher (native to Nexus and Pixel devices). It has a search overlay and a very familiar app drawer. The icons seem nearly identical as well. Where this launcher differs is that you can add transition animations when switching between views. You can hide apps from drawers, automatically sort apps based on activity level and how recently they were installed. You can install custom icons and menus, giving you unprecedented control over an otherwise familiar environment. There is a paid version that gives you added control, but we recommend warming up with the free version before upgrading to pro.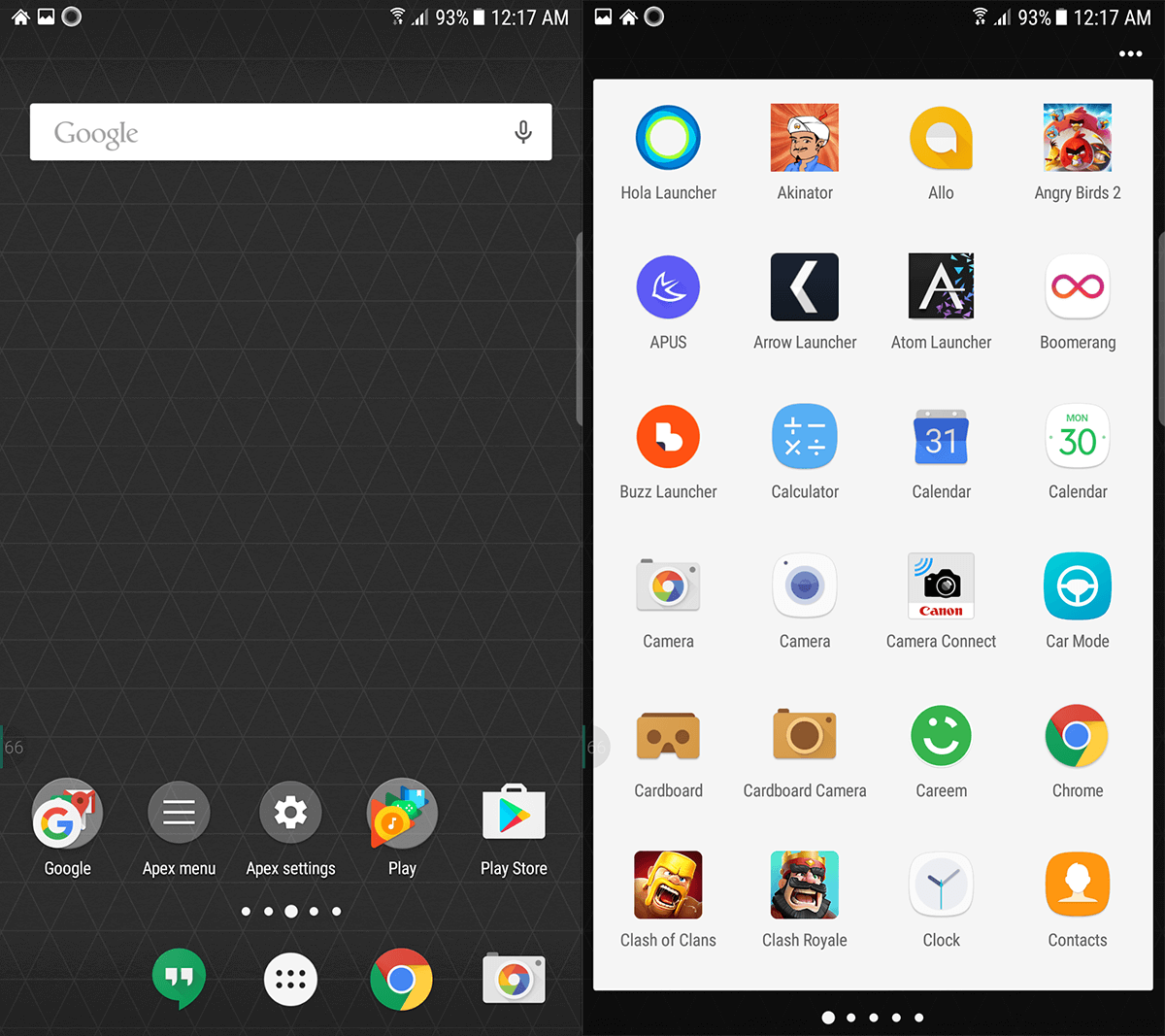 2. Apus Launcher
Apus launcher comes with a search overlay akin to iOS of the days of old. This launcher also auto-sorts your apps based on categories and usage. It is quite helpful. If you pull down the windchime, you are taken to APUS Know, a contextual search engine that gives you weather updates, traffic updates and news. Apus launcher also comes with an app to boost performance (clear cache, unload RAM, etc.) and some bloatware that is easily removed if not needed.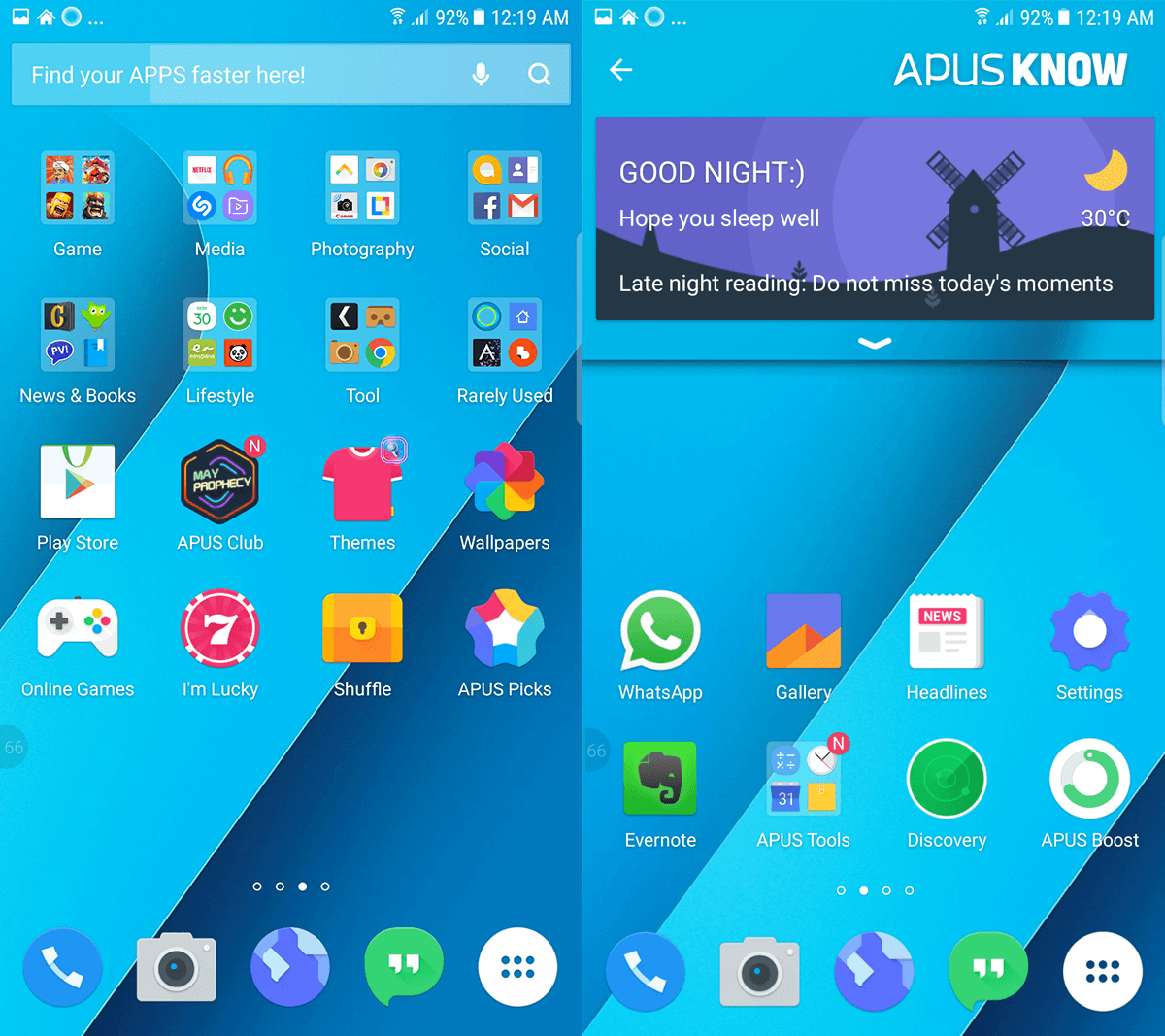 3. Atom Launcher
Atom, as the name suggests, is a bare bones launcher, in that every facet of it is completely customizeable. You can select custom app behaviors, icons and theme. Atom Launcher lets you navigate your android device using gestures such as pull down, drag up, or double tap to access other features. Atom labs, comes with a host of widgets that you can configure and even expand on through additional downloads. It is an entire eco-system built to accommodate all levels of optimization.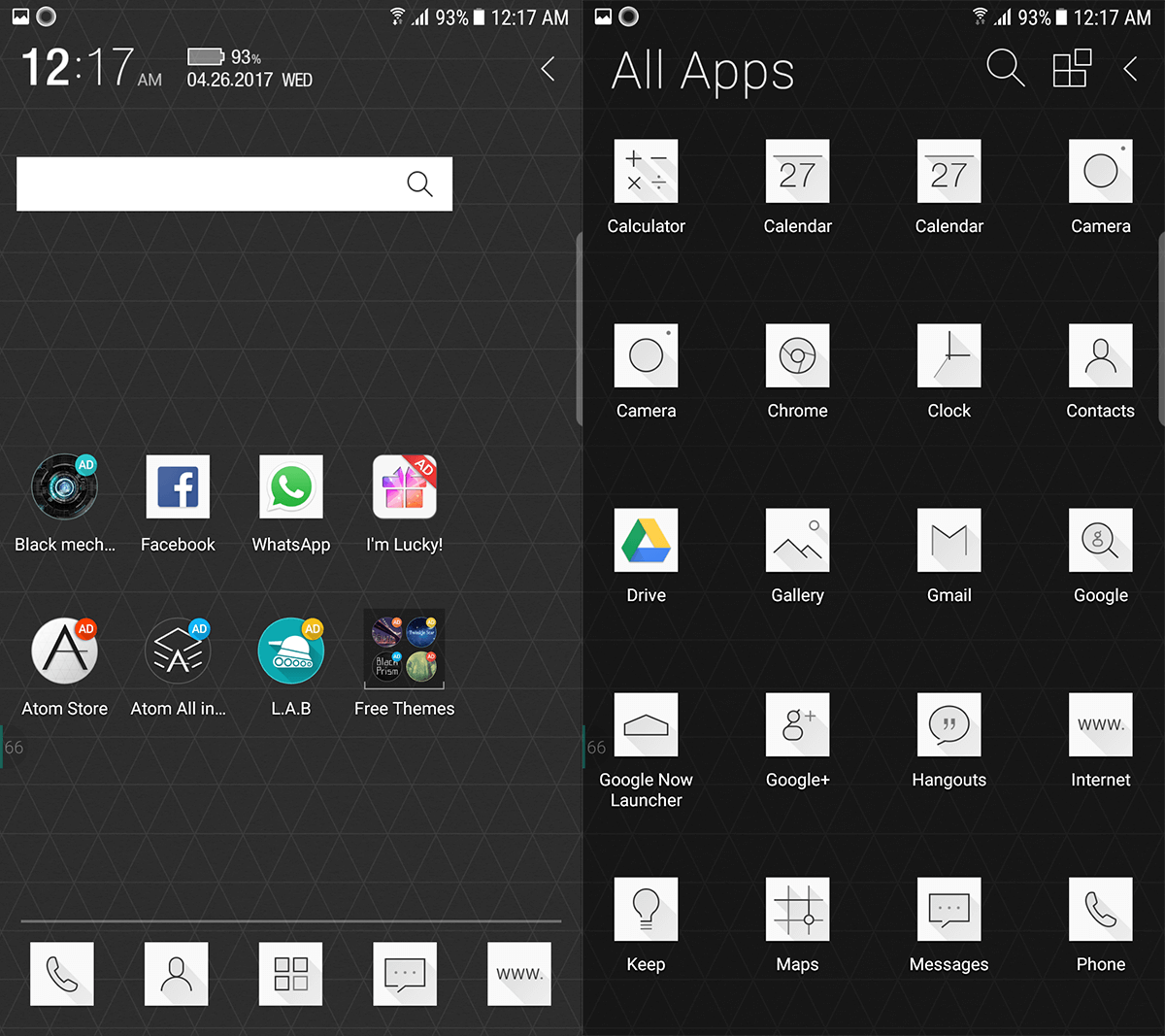 4. Evie Launcher
Evie Launcher abandons the traditional design in favor of optimizing the mobile experience from the ground up. This launcher does not rely on the traditional app drawer (though one can be configured), nor does it rely on overwhelming your screen with icons and widgets, rather it lets you access important apps through a smooth scrollable app drawer. You can remove icon labels, double tap to lock, and customize Evie Launcher to no end.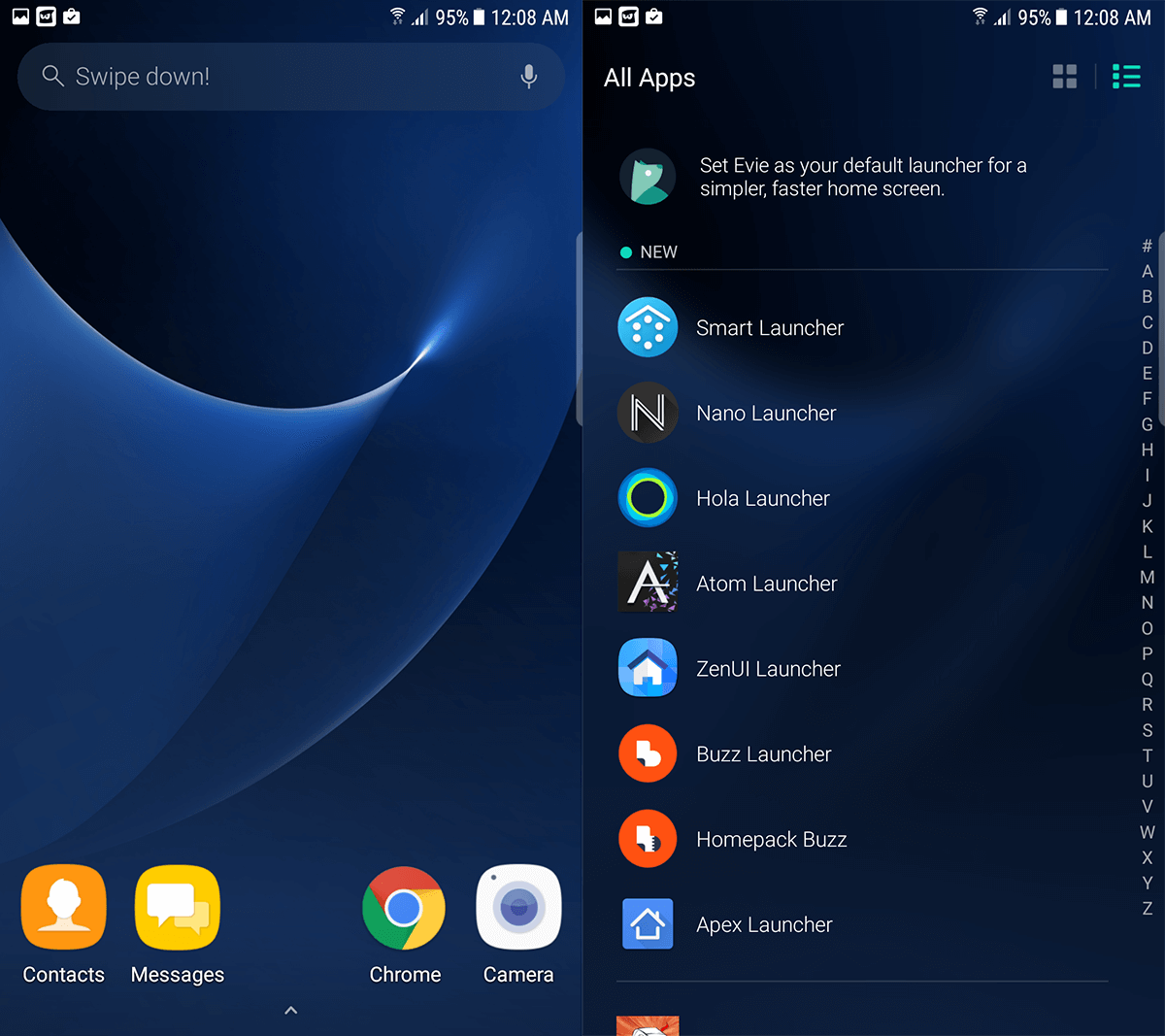 5. Google Now Launcher
Google Now has been on the market since the advent of Jellybean in 2012. The Google Now Launcher has been a trademark of the Nexus and Pixel series because of how bare bones it was. The icons are large and to-the-point, the layout is spacious and it grants immediate access to Google Now. You can see your custom feeds which tell you the weather, traffic conditions and general information about things around the world as they progress. You can have astronomical resolutions, but Google Now Launcher makes sure you can still see it.
Google have given UI developers complete access to Google feeds, rendering the purpose of a dedicated launcher obsolete. For that reason, Google Now Launcher will not be available on the Play Store after May 2017.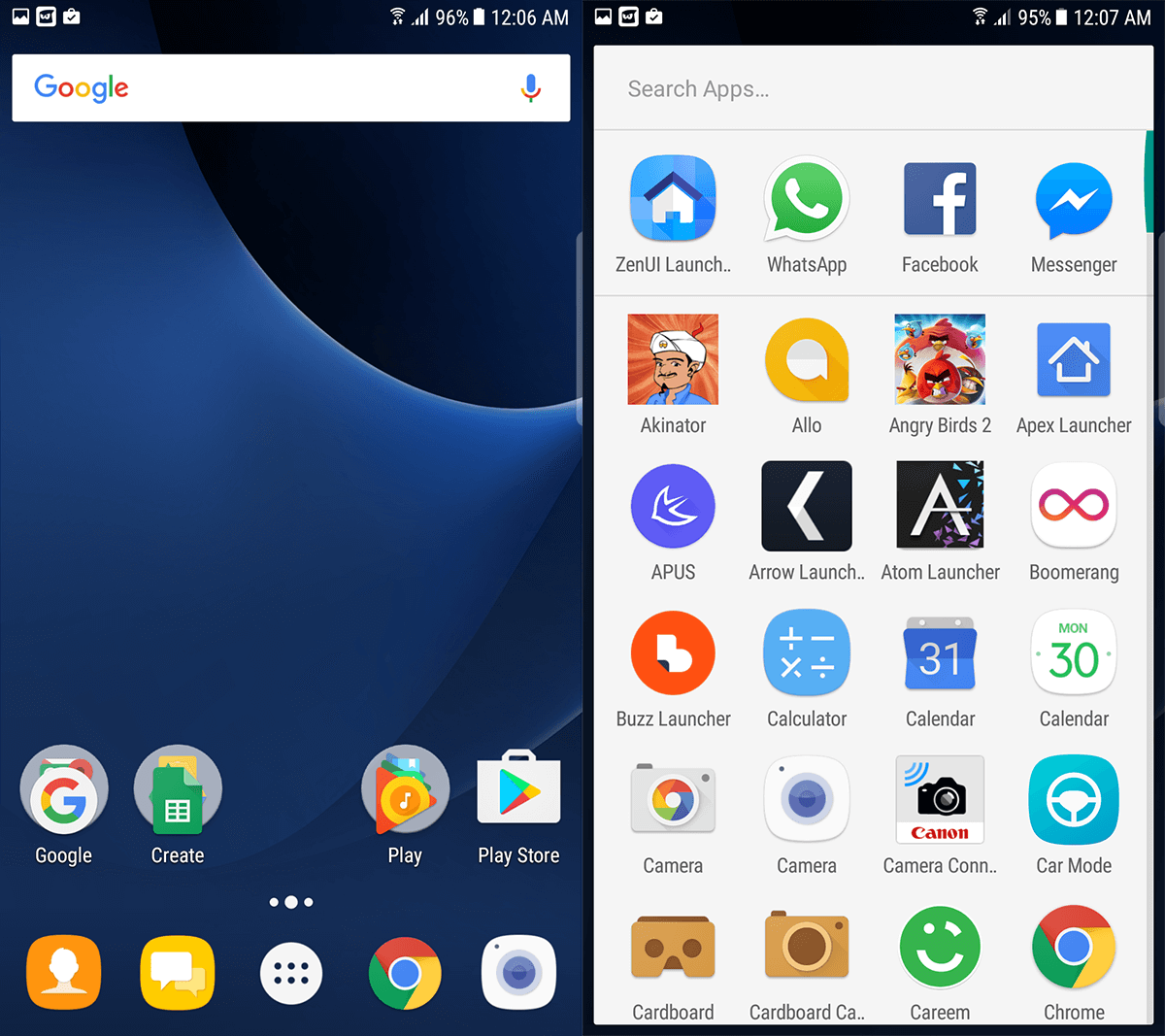 6. Hola Launcher
Hola Launcher has been in the market long before the trend of launchers began. It was during a time when Android devices were slower and could only really benefit from a facelift, if it was surgically done via a rooted device. However, Hola saw the future and spent time perfecting the platform while others introduced themselves to the market.
Hola launcher comes with a host of add-on apps that help improve the overall experience with tools like power manager, optimizer, game booster and app hider. For those reasons, definitely try out the app.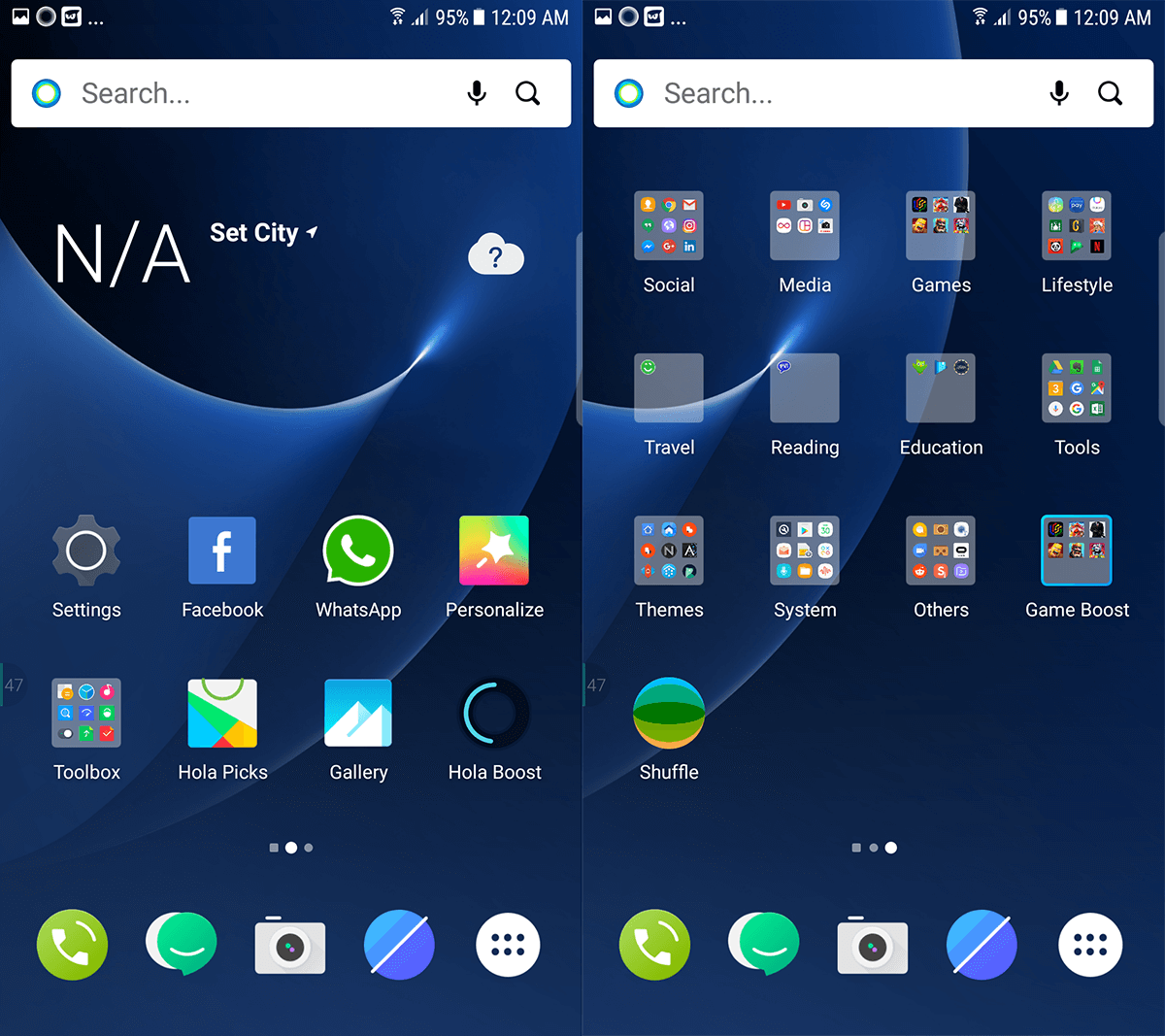 7. Smart Launcher
We have covered Smart Launcher once before. A sidebar grants you access to categories of your installed apps. A choice between the traditional grid arrangements or a more creative circular approach lets you access content more directly.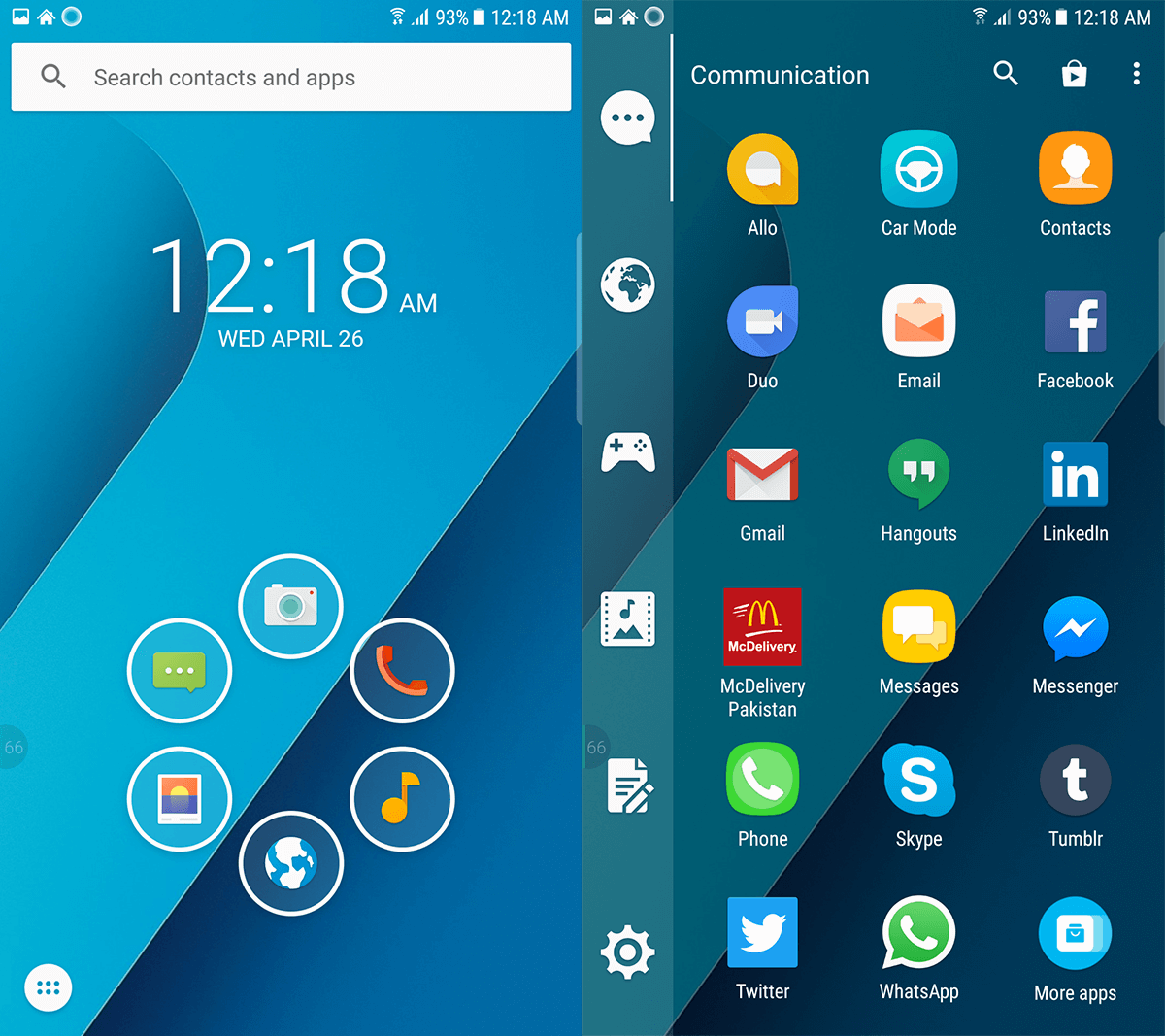 8. ZenUI Launcher
The Zen UI Launcher is a fully customizable app with themes, wallpapers and widgets. ZenUI lets you change app icons, and apply animated effects for scrolling and transitions. ZenUI Launcher also lets you hide apps for personal privacy.
Download ZenUI Launcher From The Google Play Store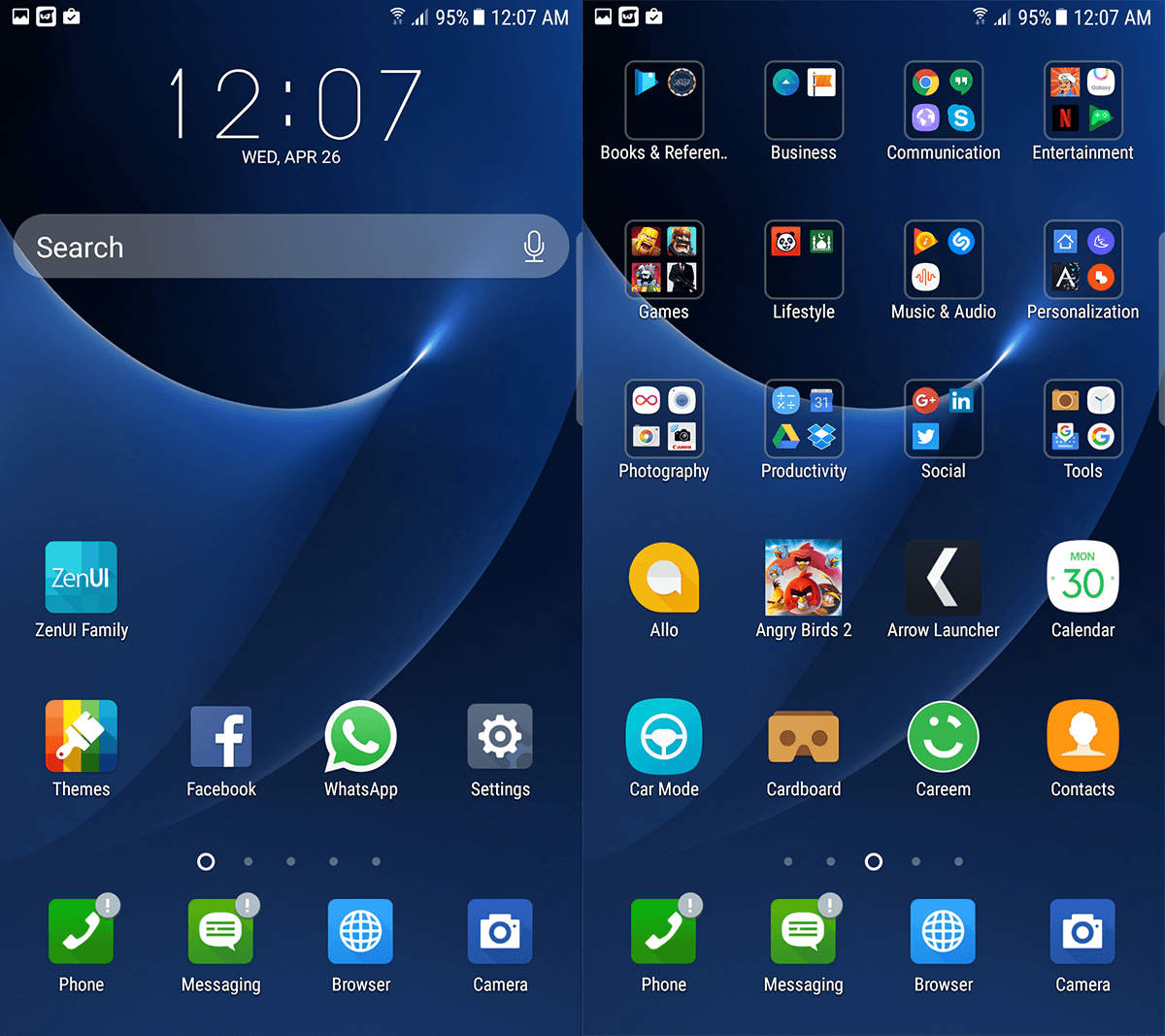 9. Zero Launcher
Zero Launcher supports themes from other launchers as well, which makes it stand out from the crowd. The transition animations are pleasing to watch and they don't put much stress on the battery. Zero Launcher aims to optimize launchers for tablets.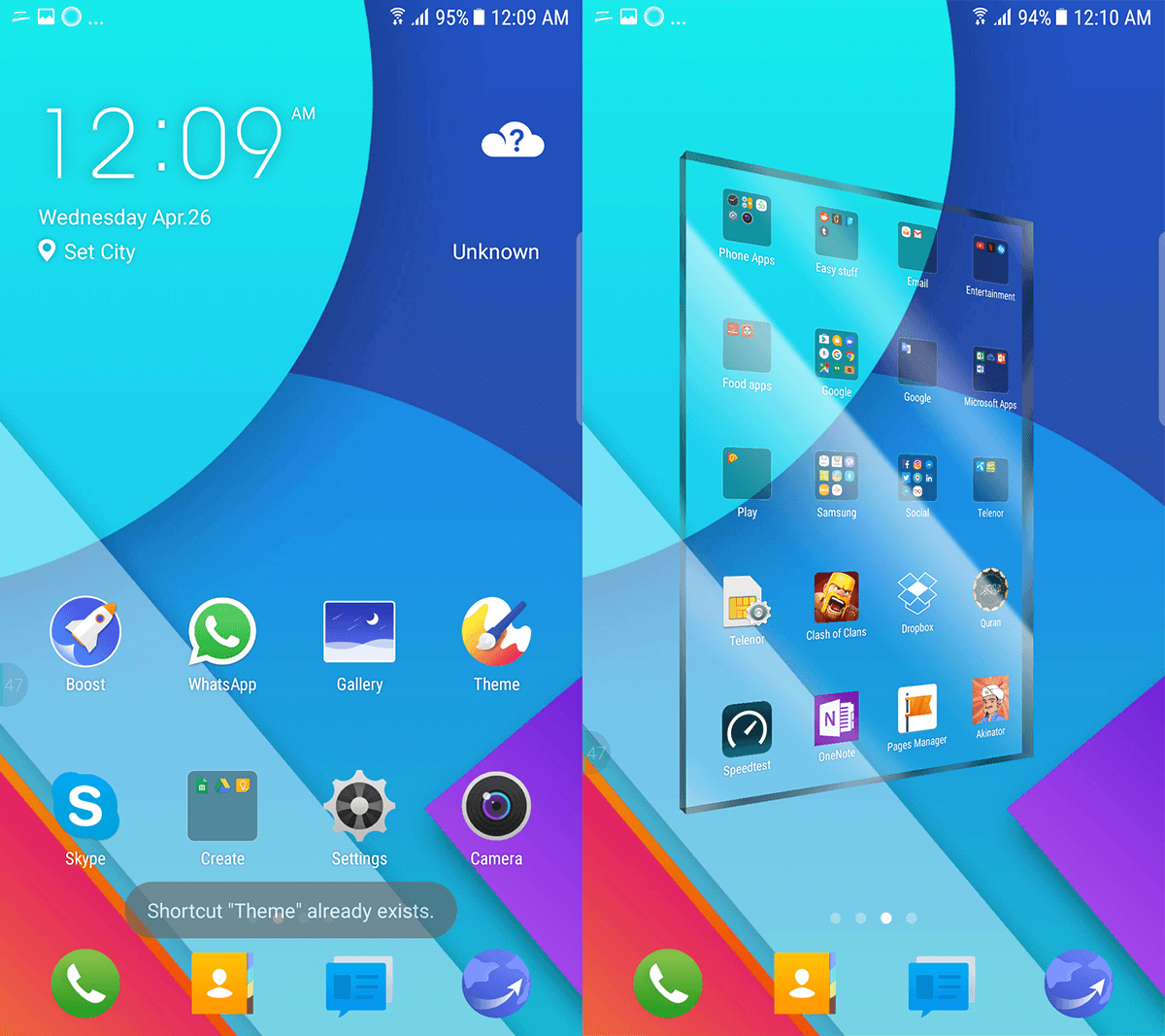 10. Buzz Launcher
Buzz Launcher enjoys a well earned status of being considered the best launcher for Android devices (through numerous app awards). This launcher lets you share homescreens across devices, use custom transition effects, and has over 1 million free themes to choose from (each one unique).
Buzz Launcher is a truly revolutionary launcher, in that it can make your device look like literally any other device and the best part is, each theme comes with its own configurations and add-ons, so you needn't move a muscle and the entire thing is configured for you.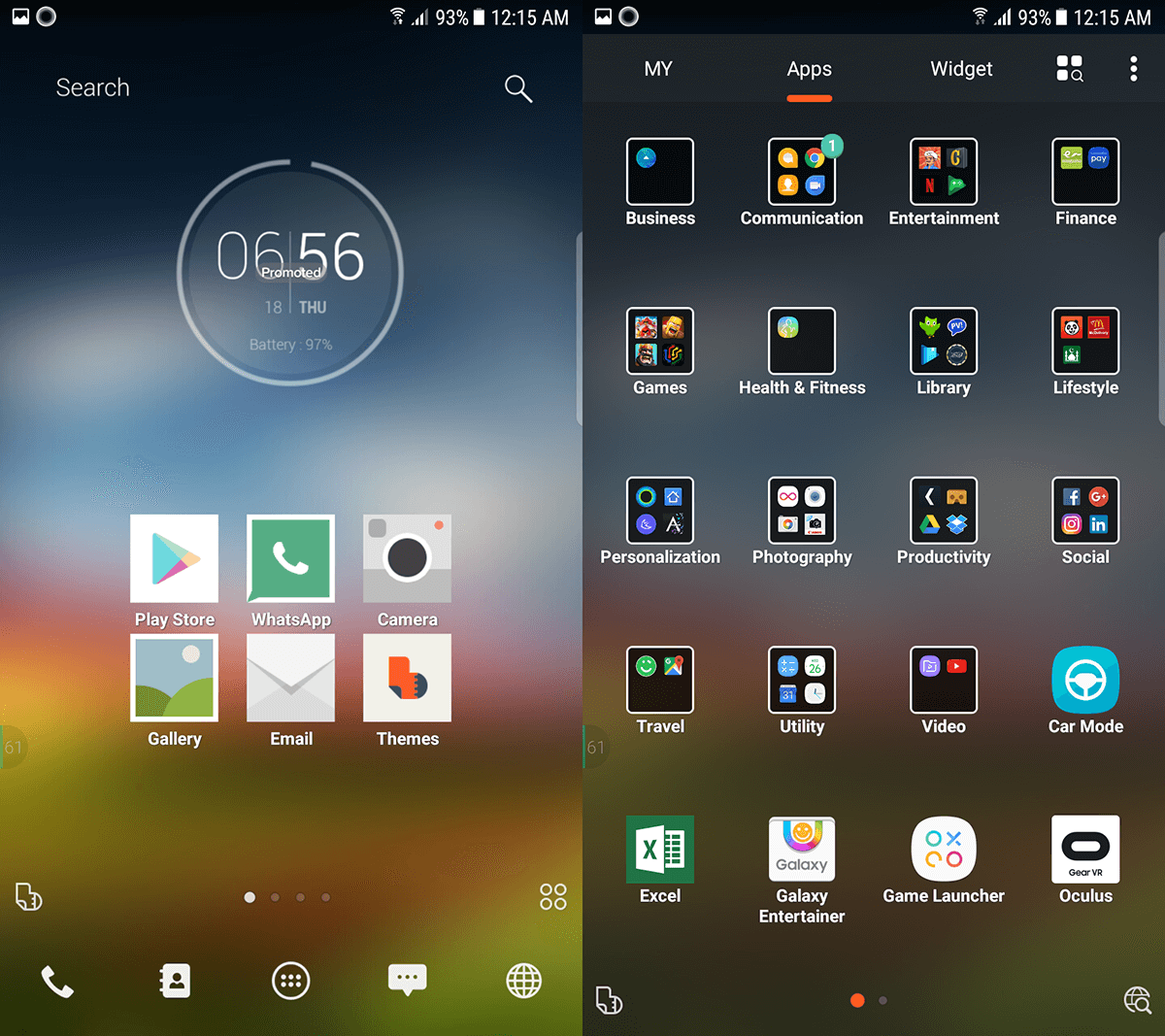 Honorable mentions: Aviate and Go Launcher. These two did not make the list because they are old launchers and have not seen any innovation in a while. However, these launchers still look good and began the trend.