Control Video Playback On Your VR Headset With Hand Gestures
Google Cardboard is the cheapest virtual reality headset available in the market today. It's not very durable but it is incredibly affordable. The slightly more durable headsets that are available often weigh more and lack an 'action' button or the magnetic selection button that Google Cardboard comes with. In the absence of this button, you have to open the headset whenever you want to navigate a VR app. The only work-around to this has to be provided by app manufacturers in the form of head-gesture controls and focus to select actions. If your VR needs a limited to watching videos i.e. 3D movies, then VR Gesture Player is a pretty awesome app that can play videos and lets you control it using nothing more than hand gestures. Here's how it works.
VR Gesture Player relies on your camera to detect your hand gestures. Start the app and insert your phone into your headset. You will see a small window that shows your camera feed. A red outline of a hand will appear in it.
Position your hand inside this outline and once it has registered, move your hand around to move the on-screen pointer. It can actually tell when you're hovering over a button and when you 'click' it.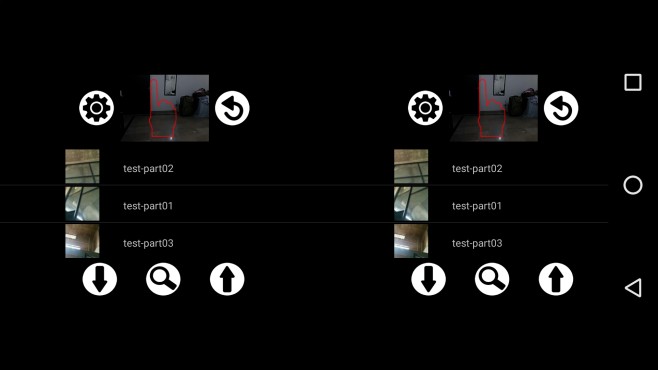 When the video starts playing, the camera remains on. If you move your hand in front of the camera, the camera view finder appears on your screen again and you can use hand gestures to increase the volume, jump to any position in the video, or go back and play a different one.
Needless to say, this will consume significant battery so it isn't a good idea to use this when a power outlet isn't available. The app has a lite version which features ads. The ads are not very intrusive. The premium version removes ads.
Install VR Gesture Player From The Google Play Store